OAG recently surveyed more than 2,000 travelers through its flight tracking app, FlightView, to identify the biggest opportunities for airports, airlines and technology providers to delight passengers, streamline operations and grow revenue.
While high tech investments and automation improve the airport experience, they aren't a cure-all. In fact, outside of ticketing and check-in, the market prefers human customer service over automation for almost every other travel function: baggage (54% human to 46% automated customer service), security (55% to 45%), boarding (64% to 36%), concierge (83% to 75%) and in-flight services (80% to 20%).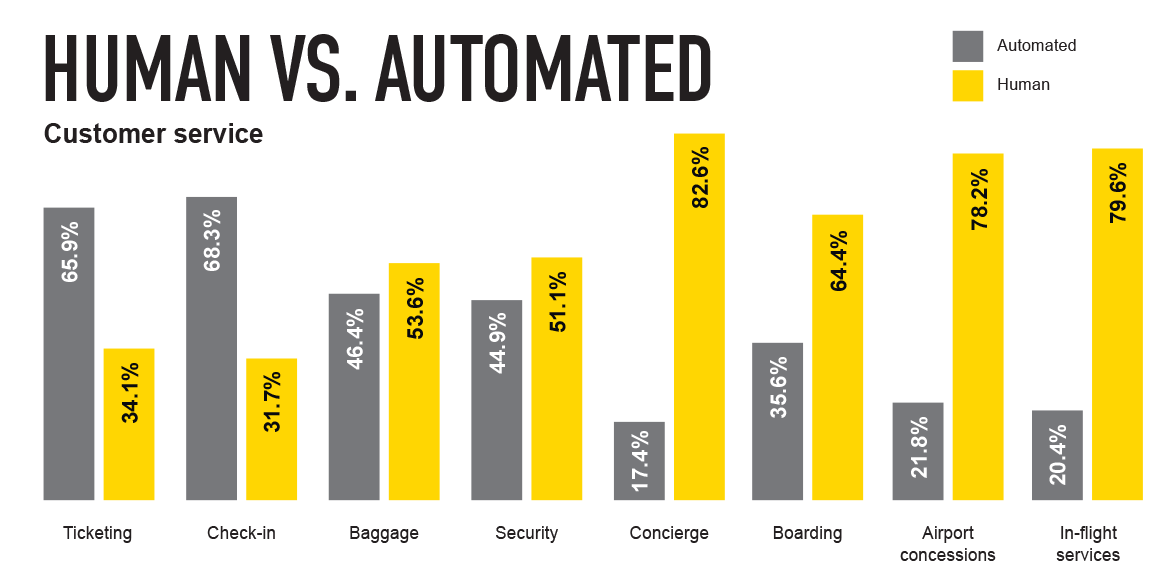 To see the full findings, which cover security process innovations and traveler appetite for self-service amenities, gate-side delivery, flight information and more, download the analysis by filling out the form.