A FAST, RESPONSIVE ANALYTICAL TOOL
Using Schedules as its bedrock, Analyser allows you to drill down into frequency and capacity trends, flight statistics by route, and airport performance to provide commercial and operational insight for the aviation industry.

Analyser is a powerful platform for any business that requires in-depth insight into airline and airport data, and we have many examples of use across multiple industry verticals, including Financial Services, Transport & Logistics, Government & Tourism, Education, and Travel Tech.

Analysis can be scaled up easily with any combination of five complementary modules that can:
SCHEDULES ANALYSER
In today's fast-moving air travel sector, you need access to the most accurate airline schedules data and the most flexible analytical tools to make the right decisions for your company.
Use Schedules Analyser to identify commercial opportunities for new airline routes and services, spot underlying aviation trends and monitor competitor activity.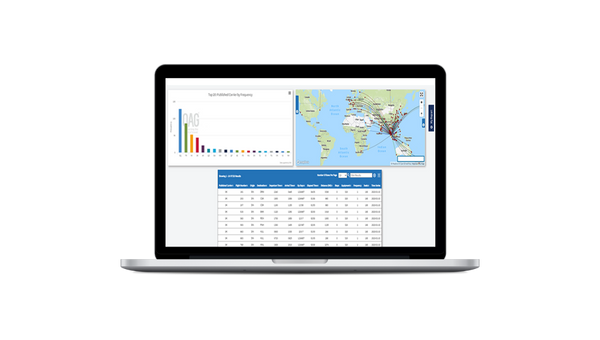 CONNECTIONS MODULE
Airline connections make networks possible. They open up the world, making new destinations available to customers and creating new revenue opportunities for your business.

Connections can dynamically show you all possible global connections for all airlines as they occur in real time, plotting them on a map to highlight key routes and hubs.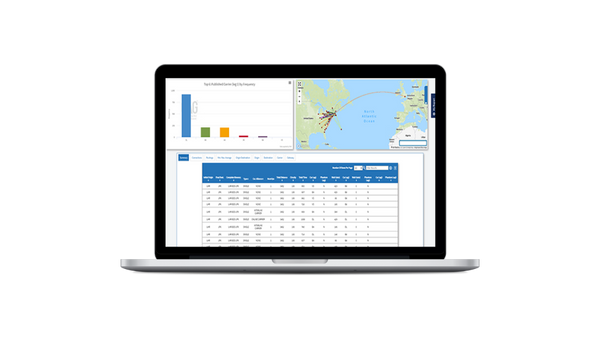 TRAFFIC MODULE
Understanding air passenger traffic demand across markets leads to more accurate route planning, forecasting and competitor analysis.

Use this tool to interrogate airline passenger statistics, as well as analyzing and predicting demand and supply in different markets around the world.

This powerful platform helps you forecast traffic for new airline routes and model the economic impact of adding them to your schedules.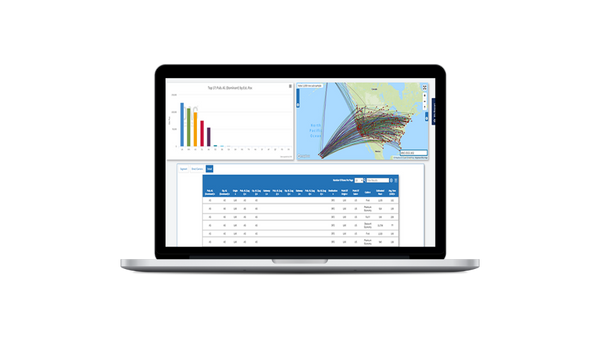 MAPPER MODULE
OAG's intuitive mapper module brings data, plans, presentations and projections to life.

Generate quality route maps to illustrate the historical and future growth of your network.

Board room quality graphics to sell your vision inside and outside your business.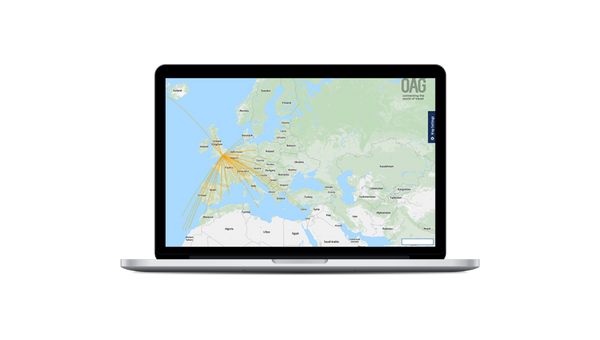 DOT MODULE
OAG's DOT module provides unique access to the US Department of Transportation data.

Whether you need to analyze U.S. airline industry trends, make cost comparisons, benchmark financial performance or plan future activity, DOT Analyser will deliver fast and accurate results.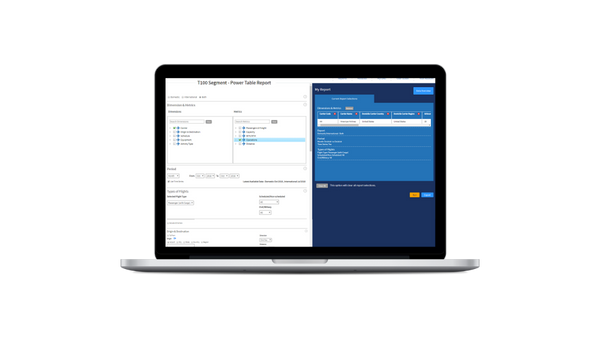 TRY ANALYSER
Interested in finding out more about Analyser?
Request a free trial today and speak to an OAG representative to discuss your exact needs and requirements.
We can help you find the right solution.
OAG has been a dependable partner for 13 years and several teams within Dohop rely on OAG every day.
Getting a clear, data-driven view of what's going on behind the scenes enables us to make smarter and more profitable business choices.
Macau International Airport
Response times have been very fast and I'm sure that reflects the great working relationship and communication between various parts of OAG.
As the dust settles on the latest seasonal holiday and attention switches to the next one in four weeks' time, we'...