It's now seven years since Delta Air Lines and Northwest completed their merger. Taking the Delta Air Lines name, the new combined entity began flying as a single carrier in January 2010. So, seven years on, was it a good pairing? Would either party have reason for regret?
Delta Air Lines is now the second largest airline in the world in terms of the number of scheduled flights it operates. The carrier has kept control of capacity growth and seen revenues grow by over a quarter.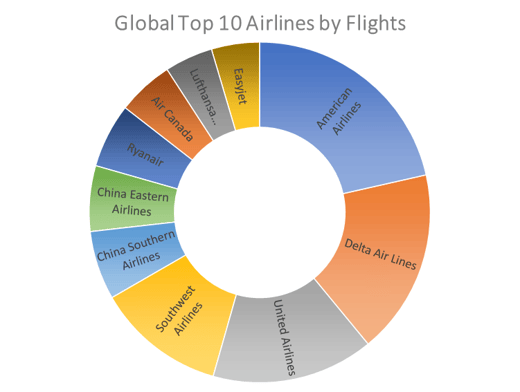 The strength of the Delta Air Lines business is seen in the steady increase in unit revenues. Passenger Revenue per Available Seat Mile (PRASM) is up by 25% since 2010 and now is the second highest among US Major carriers. Only Alaska Airlines achieved higher unit revenues in 2016.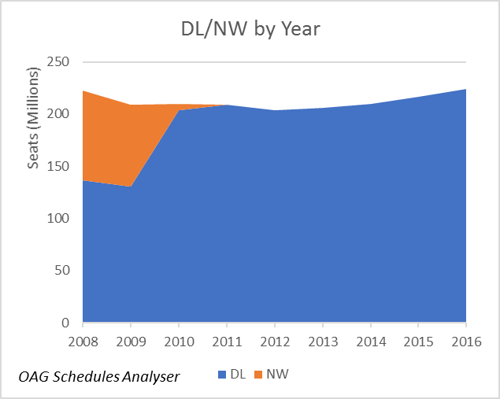 Operationally, there's good news too. Delta was the largest airline to feature in OAG's recent Punctuality League of Top 20 airlines worldwide, having recorded 84% of flights on time in 2016.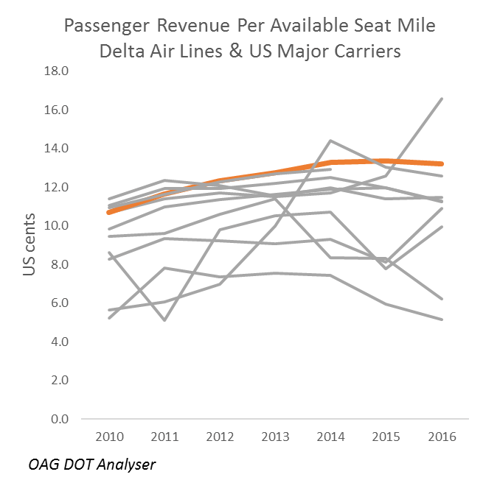 Delta Air Line's strong on-time performance filters through to the airports where it has a major presence. Atlanta, its largest hub and accounting for 21% of all Delta's airline seats, came 4th amongst major airports in the OAG Punctuality League, and other Delta Air Lines' hubs at Minneapolis, Seattle and Salt Lake City also did well.
Similarly, Atlanta ranked second on OAG's Megahubs Index 2016, a sure sign that the airport enables connectivity at scale. Both Los Angeles Airport and Seattle Airport also ranked in the Top 10 Megahubs, and both are Delta hubs.
There's clearly no looking back at Delta Air Lines these days.
Follow The American Way: Airlines Flying High blog series here.