Despite rising inflation, the summer travel season outlook is strong. Global airline capacity has just reached the 100 million seats a week mark, and busy crowds and lines are filling up airports amid aviation worker shortages.
Here are five of the latest trends for this month as the summer kicks into high gear: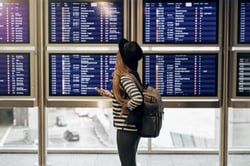 Even though modern passengers can access their flight details from their phones, travelers still huddle around flight information boards for updates. But passengers may soon be able to get their own personalized travel updates alongside other passengers from the main board itself.

Delta Airlines, in partnership with Misapplied Sciences, has launched their "Parallel Reality" experience in Detroit for Delta flyers. To opt into the experience, Delta flyers can scan their boarding passes. The Parallel Reality display- which projects millions of light rays in different directions simultaneously - can then track travelers as they walk around the display to show them the correct information for their eyes only.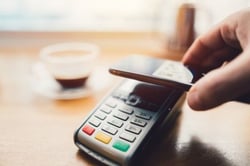 International travel usually involved the ritual of travelers attaining their destination's local currency from currency exchanges or A.T.Ms. But the rise of contactless payment has accelerated the concept of cashless trips as suppliers and services have adopted more tech to enable these transactions.
While the use of digital payments has been popular over the last decade in Asia, the pandemic has sped up the use of digital retail and transactions, mostly eliminating the need for American international travelers to obtain foreign currency at all. Some things to keep in mind however: ensure that your card waives foreign transaction fees and depending on where you're visiting, consider keeping a small stash of cash on hand for smaller stores, restaurants, or tips.
In one of the latest trends to make traveler's experience easier with biometrics, American Airlines and the Transportation Security Administration (TSA) have come together to offer customers the choice to show mobile identification with TSA PreCheck. Launched earlier this month, AAdvantage members that are enrolled in PreCheck can use an American Airlines Mobile ID at PreCheck checkpoints at Dallas Fort Worth International (DFW) airport.
To participate in the program, American passengers with PreCheck must download the Airside Digital Identity app, photograph their face, scan their driver's license or passport and enter their AAdvantage number. While going through security, they should show a QR code and look into a PreCheck checkpoint camera to match their identity. Once verified, TSA will erase their digital ID from their readers while customers keep their digital ID on their mobile phones before using it at another checkpoint.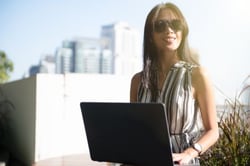 As business travel makes a comeback (according to the latest OAG survey) "bleisure" travel, or travel that extends or blends business travel with leisure, is also on the rise. However, according to Travelin.ai, which is part of the Amadeus for Startups, companies aren't properly addressing consumers' needs.
In response, Amadeus' Startups division is helping to provide startups like Travelin.ai, a 'unique, next generation corporate travel management platform,' with the right technologies to address modern traveler needs. Some of Travelin.ai's features include "Workcation," which enables employers to assign personal travel budgets as a bonus or part of their compensation package and working directly with a big four accounting firm to minimize risk.
As more countries begin to define exactly what remote work entails, more consumers and professionals can begin to book their travel more confidently, opening up the "bleisure" travel market even more.
Leading online travel app Hopper is planning to make waves by becoming its own travel "super app." Frederic Lalonde, CEO of the travel tech startup turned unicorn, which turned to OAG's Flight Info Direct to improve their virtual interlining services, recently spoke with Travel Weekly about his ambitions.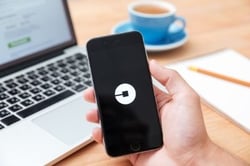 Like other 'super apps' like AirAsia's platform that's taken off in the Asian market, or more recently Uber, Lalonde hopes to build a North American entry point that offers consumers a starting point for all travel needs including flights, hotels, vacation and car rentals. The company recently acquired digital tours and activities marketplace, Placepass, which it hopes to integrate tours into its app and has incorporated more fintech solutions that includes price freezing, Flight Disruption Guarantee, and "Leave for Any Reason and Cancel for Any Reason" solutions for hotel booking.
According to Lalonde, Hopper's fintech products exceed their travel booking margins with profit margins of at least 50%, saying that consumers are more likely to pay for security when coupled with convenience. Lalonde expects North American ecommerce and travel to follow Southeast Asia's lead on the rise of mobile purchases: 'So the question is, will it be an ecommerce app that sells travel?... Will it be a travel app that does ridesharing? Will it be a ridesharing app that does travel? [Somebody's] going to win."