Rising capacity and eased restrictions are boosting recovery in the travel industry as we edge closer to the summer season. As travelers flood the skies again, advancements in travel technology are similarly picking up speed. From "superapps," to tourism management and new uses for autonomous vehicle tech, we take a look at the latest developments making headlines in travel technology over the last month in TechCrunch, CNBC, CNN and more.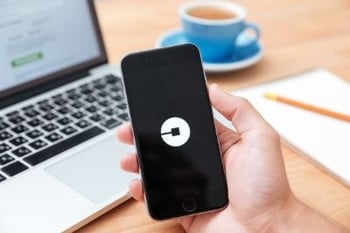 Offering connectivity and services that provide a one-stop shop for booking and retail, the travel "super app" has quickly taken hold in the industry with airlines like AirAsia. The latest player in the game? Ride-share tech giant Uber. Announced early this month, Uber will begin integrating trains, buses, planes and car rentals into their U.K. app starting this year.
While Uber won't be providing the new travel features itself, software integrations on the app will direct app users to platforms that sell tickets. The tech company also intends to offer flights and hotel services for a "seamless door-to-door travel experience" through partnerships it plans to announce over the next few months.
This expansion would not only broaden Uber's transportation offerings but also will likely increase its app usage by appealing to global travelers through their preferred channel—their phones. The pilot program, which will take hold later this year, could be expanded into other countries depending on success. Time will tell whether Uber's move to "superfy" their signature services is one that other providers will soon be turning to.
No longer just for science fiction, traveling at hypersonic speed is increasingly becoming a reality. Beijing-based company Space Transformation recently released a publicity video of passengers boarding what appears to be a 12-seater plane between two booster rockets – without helmets or spacesuits.
The aircraft, which is designed to fly at 7,000 miles per hour, would be capable of flying between Shanghai and New York in just a few hours. The vehicle would launch vertically with the rockets separating from the boosters upon reaching cruising altitude and land vertically at its destination with the help of an undercarriage. According to its website, Space Transformation intends to launch its first suborbital tourism test flight in 2025 and a "full-scale global hypersonic vehicle flight" up to five years after.
The announcement follows emerging trends around space tourism, exemplified by SpaceX's Polaris Dawn mission later this year or Virgin Galactic's 90-minute space flights. While the time-saving benefits of hypersonic flights are attractive, addressing technical and regulatory challenges to make hypersonic flights a reality for the broader market will be difficult (and expensive). According to NASA market studies, these include addressing sonic boom restrictions, emissions concerns, safety certifications and dangers of radiation. However, with the continued support of the Chinese government, Space Transportation may be remembered as one of the first pioneers in the next form of air travel.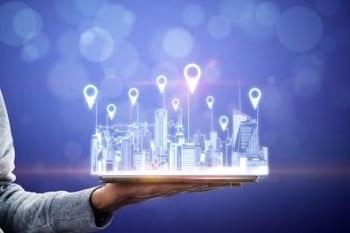 Easing restrictions and pent-up demand are set to make this summer's travel season one of the strongest in the last few years. Will geolocation data services help destinations manage the incoming tourist influx?
At the Mountain Travel Symposium, hosted by Travel Weekly parent company Northstar Travel Group, destination management professionals spoke about how tech companies like Zartico helps them manage tourism and resident needs, and drive overall visitor traffic.
The company, which uses visitor movement or geolocation data acquired through mobile devices (along with anonymous spending data), can help destination managers decide where to direct their marketing spend and proactively scale back over-tourism.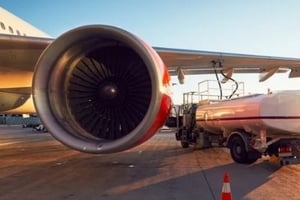 Considering the growing pressure to achieve sustainability targets, airlines are looking at sustainable aviation fuel (SAF) to reduce emissions. One possibility with considerable potential is microbial fuel.
The fuel, which harnesses genetically altered microbes to convert carbon dioxide into feedstock, isn't necessarily new technology—but developing affordable fuel at a large scale has been a challenge for the industry. However, recent advancements in genetic technology have allowed for more precise, cheaper, and time-efficient modifications for generating microbial fuel.
United Airlines, which has invested heavily into SAF, recently announced a collaboration with biotech firm Cemtiva Factory to commercialize microbial fuel with a new process using carbon dioxide, light, and synthetic microbes to essentially create fuel from thin air. While this fuel would still release some emissions, this method would capture carbon from the atmosphere, helping airlines meet net-zero goals.
Prices of traditional feedstock for SAF, such as hydrogenated vegetable oils and tallows, have risen dramatically due to the war in Ukraine. As the industry maintains its focus on sustainability, microbial fuels could become the next big thing for the industry.
Airports are rapidly embracing autonomous technology to improve operations and passenger experience with self-service gates, automated check-ins, self-driving taxis and more. One of the latest—and more notable—use cases of autonomous technology implementation is Dallas Fort Worth (DFW) International Airport's partnership with AV tech company, Steer Tech.
Backed up $1.5 million in funding from the North Central Texas Council of Governments, the partnership will create an automated parking ecosystem to ease congestion in drop-off and pick-up areas. The project, which will incorporate a mix of test vehicles equipped with Steer AV software and sensor technology, will build three subsystems: low-speed vehicle automation for valet parking, supervisory parking management, and active digital curb management.
As travel continues to pick up into the summer, this experimental project could dramatically improve the experience for passengers heading into the airport, especially those using ride-hailing services.