The air travel sector's relationship with biometric-based digital IDs started in 2001 when U.S. legislation mandated biometrics for U.S. entry and exit. However, the COVID-19 pandemic has only accelerated the rate of adoption and new use cases are constantly evolving.
First implemented by government agencies in the wake of 9/11, the pandemic-era preference for contactless experiences has heightened biometric adoption on top of driving consumer acceptance of the technology. According to SITA, nearly three-quarters of airports now invest in biometric solutions and airline investment in biometric boarding is expected to rise 60% by 2024.
As the travel experience becomes increasingly integrated into the digital world, paper identification may soon be a thing of the past, just like paper air tickets.
The Biometrics Evolution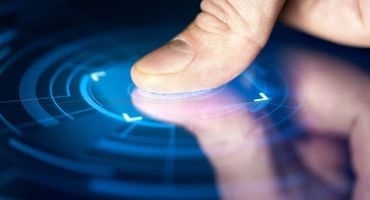 Biometrics are unique individual traits, like fingerprints or facial scans, that are used to verify an individual's identity. Across the travelsphere, biometrics proclaim to offer a more secure, accurate option for screening travelers. Biometric technology, such as facial recognition, also greatly increases the efficiency of passenger screening by automating the process of verifying photo identification at the airport.
Contactless Passenger Experience
The catalyst that was COVID-19 changed many facets of the travel experience, but the reduction of touchpoints in airlines and airports became a particular focus. Biometrics' potential to create a more hygienic, passenger experience, including contactless boarding led many airlines and airports to invest in the technology. Biometrics, mechatronics and surveillance solution provider Vision Box operates biometric technology at over 100 airports around the globe, including New York City juggernaut John F Kennedy International Airport. China, which has been lauded by SITA for its digital transformation, intends to roll out biometric boarding gates at an impressive 86% of its airports within the next 2 years Importantly, passenger acceptance of the technology has grown significantly since the pandemic's onset. IATA's 2021 passenger survey reported 73% of passengers were willing to share their biometric data to improve airport processes, compared to 46% in 2019.
Facial Recognition Means More Secure Airports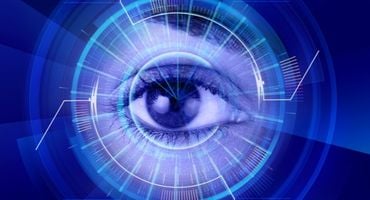 Government agencies like the Transportation Security Administration (TSA) and the United States Customers and Border Protection (CBP) began utilizing biometrics shortly after 9/11. As of May 2020, CBP had installed facial recognition technology at 27 U.S. airports for border identification checks. In 2021, TSA collaborated with Apple to develop a digital driver's license that could be integrated into the mobile Apple Wallet. The technology's adoption by governmental agencies is answering any doubts about its security and accuracy. In fact, facial recognition was recently found by the National Institute of Standards and Technology to be at least 99.5% accurate.
Biometric Airport Screening for Hassle-Free Travel
With adoption and acceptance of the technology growing, an entirely biometrics-based airport screening system is poised to eliminate the hassles flyers regularly face. Passengers' faces will become their "digital IDs" for all checkpoints along their air journey – eliminating the "I forgot my passport at home" anxiety.
Biometric Boarding with Your Digital Identity
In 2021, San Francisco International Airport and United Airlines began trialing a low-touch, biometric-enabled airport experience for domestic travelers on select United flights. Using SITA's Smart Path technology, a state of the art self-service passenger processing solution, passengers used facial biometrics to check bags, pass through security and board their flights without ever showing a boarding pass or photo ID.
Biometric Systems Make Airports More Efficient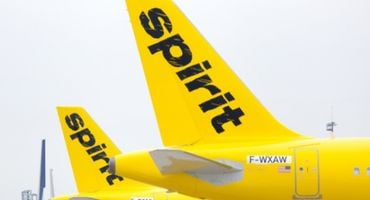 The technology not only creates a more safe, seamless passenger experience, but could greatly increase efficiency. Vision-Box has noted it's biometric boarding is capable of boarding 400 people in 20 minutes, half of the normal boarding time. A similar test at Los Angeles International Airport confirms this timing. As part of a $1.7 billion terminal expansion, newly installed biometric boarding gates reportedly boarded a flight in 20 minutes, less than half the time it takes with standard documents. Spirit Airlines piloted a biometric check-in ticket lobby at Chicago's O'Hare International Airport and New York's LaGuardia, with the capacity to automate bag drop. Equipped with biometric photo-matching, the self-bag drop system shows the average processing time is just 70 seconds per customer, reducing the time spent checking bags by 30%. In an effort to also cut waiting times and establish smoother processing, Korean Air recently launched biometric self-boarding via palm vein scanning for domestic flights in Seoul Gimpo Air. In lieu of presenting a boarding pass or interacting with airline staff, passengers verify their identity simply by holding out their hand.
Digital identities also present the opportunity for more streamlined travel data that works to increase consumer health and safety. Biometric-enabled digital identities not only eliminates unnecessary contact (e,g. passing back and forth documents with TSA agents ,airline and airport staff or interacting with touchscreen surfaces), but also connects passengers to a larger travel ecosystem. For example, digital offerings such as IATA's Travel Pass, IBM's Health Pass and Daon VeriFLY that emerged during the pandemic can integrate with health data and vaccine records to ensure passengers meet their destination's health and safety requirements. This data integration opens up an opportunity for further transformation across all forms of travel through systems like ESTA and ETIAS that can strengthen and modernize protection against identity fraud.
Between the technology's abilities to streamline airport and travel efficiency, its enhanced security over paper documentation and its benefits for limiting person-to-person contact, biometrics adoption is certain to be accelerated in post-pandemic travel. Keep an eye out for how biometrics and digital travel data begin to shape future travel experiences in 2022 and beyond.
---
Recommended: