Having gone through a period of intense consolidation, the US now has three truly global airlines. Further mergers between these three would be unlikely to get regulatory approval. The same is probably true for Southwest Airlines which is the fourth largest US airline in terms of flights and third, ahead of United, for seats. Alaska have already declared their hand already by breaking up with Delta Air Lines and acquiring a new suitor, Virgin America, who they bought in 2016. So are there any other mergers on the horizon?

Two that have been suggested are between Frontier and Spirit, and between Hawaiian and JetBlue. A quick look at their route networks is revealing about the opportunity.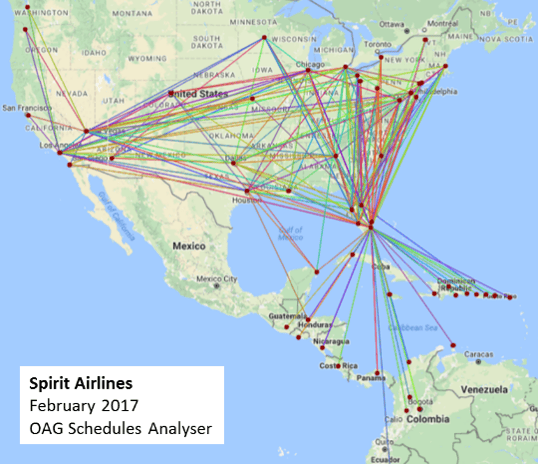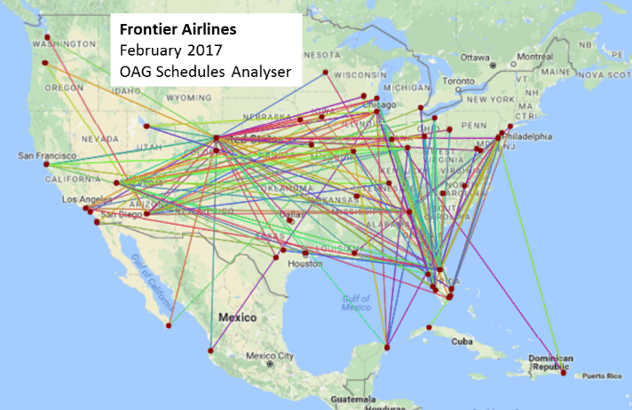 Both Frontier Airlines and Spirit Airlines operate ultra low-cost business models. While Frontier currently operate 139, Spirit Airlines is the larger airline with 174 routes. With the route maps look similar at first glance, with the carriers serving similar markets, there are in fact only 24 routes that they share. So there would appear to be potential network gains from any tie-up, alongside some scope to rationalise.
What about JetBlue & Hawaiian? We know JetBlue tried to acquire Virgin America so they are looking at options. JetBlue is by far the larger airline, operating 241 routes, while smaller Hawaiian operates just 41, clearly centred on Hawaii. Incredibly, there is not a single route operated by both. Any merger, or acquisition, here would create the 5th largest US airline on this basis.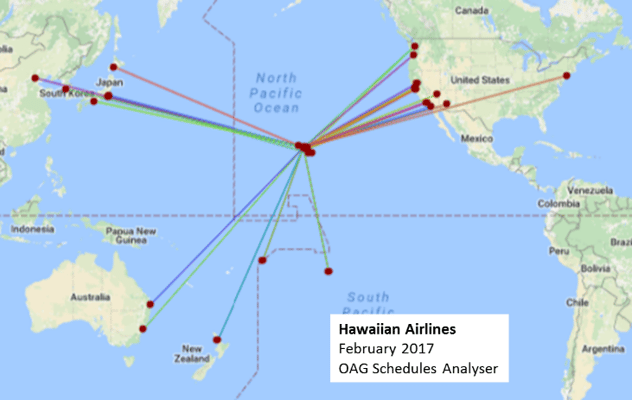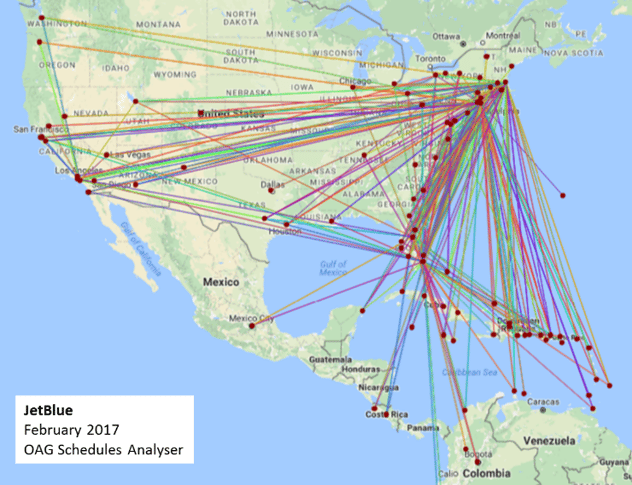 Will 2017 be the year to see one of these airlines take a bold step?
Follow The American Way: Airlines Flying High blog series here.