In April 2022 the global Skift Travel Health Index is 77 points (+2 pp MoM). Discover the latest insights from the Skift team in the Skift Travel Health Index: April 2022 Highlights.
Each month the Skift Travel Health Index provides an update of travel performance in 22 countries around the world. As one of Skift's data partners, we provide flight data (powered by OAG Metis) to enable the reporting of travel performance along with other key data points - together this creates the Skift Travel Health Index, a vital source to track the travel industry's recovery from the COVID-19 pandemic.
"Exactly two years ago, April 2020, was the all-time low of the pandemic, with the Index recording a score of 20. April 2022 registered the highest score since, with the Index now standing at 77 points, against a 2019 baseline of 100. This means that the travel industry, measured using a myriad of indicators, has recovered to 77% of pre-pandemic levels."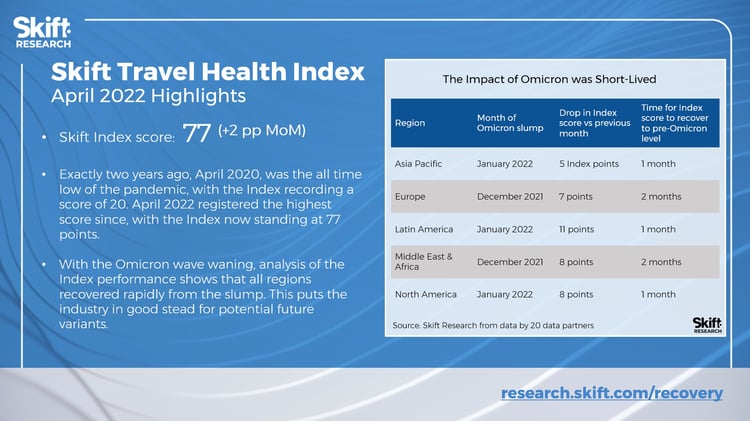 Download the latest Skift Travel Health Index Highlights here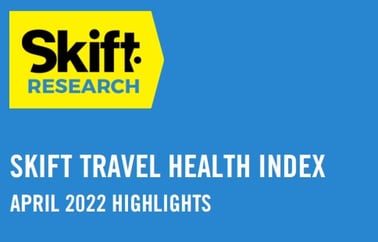 ---
Related OAG Content: