Discover the latest insights from the Skift team in the Skift Travel Health Index: March 2022 Highlights. In March 2022 the global Skift Travel Health Index is 75 points.
The Skift Travel Health Index provides a monthly update of travel performance in 22 countries around the world. As one of Skift's data partners, we provide flight data (powered by OAG Metis) to enable the reporting of travel performance along with other key data points - together this creates the Skift Travel Health Index, a vital source to track the travel industry's recovery from the COVID-19 pandemic.
"March 2022 saw a slight improvement in the global Index score, although the large jump from
the previous month could not be emulated. The global average score now stands at 75,
compared to a baseline of 100 in March 2019."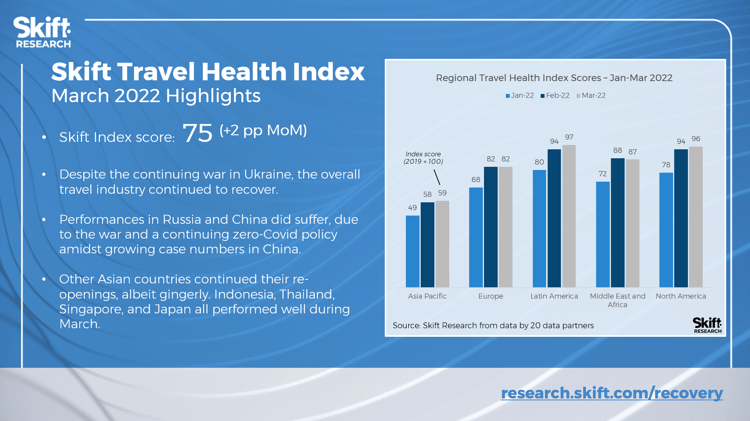 Download the latest Skift Travel Health Index Highlights here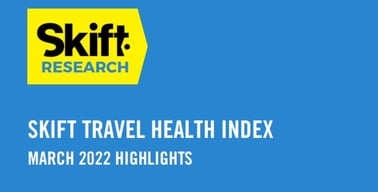 ---
Related OAG Content:
US Aviation Market Insights and Analysis - data focused on the US, including Top 10 Airports, Top 10 Airlines, states adding most capacity + more
Busiest Routes Right Now - see the world's busiest international and domestic routes
Busiest Airports in the World - extensive data on the Top 10 busiest airports in the world based on total airline capacity each month