OAG's monthly aviation data highlights the global markets that are recovering and growing, the airlines leading the way, and the airports welcoming the most passengers.
London Heathrow is Europe's Busiest Airport for March 2023
This month, Europe's busiest airport (by total domestic and international seats) is London Heathrow, with 4 million seats.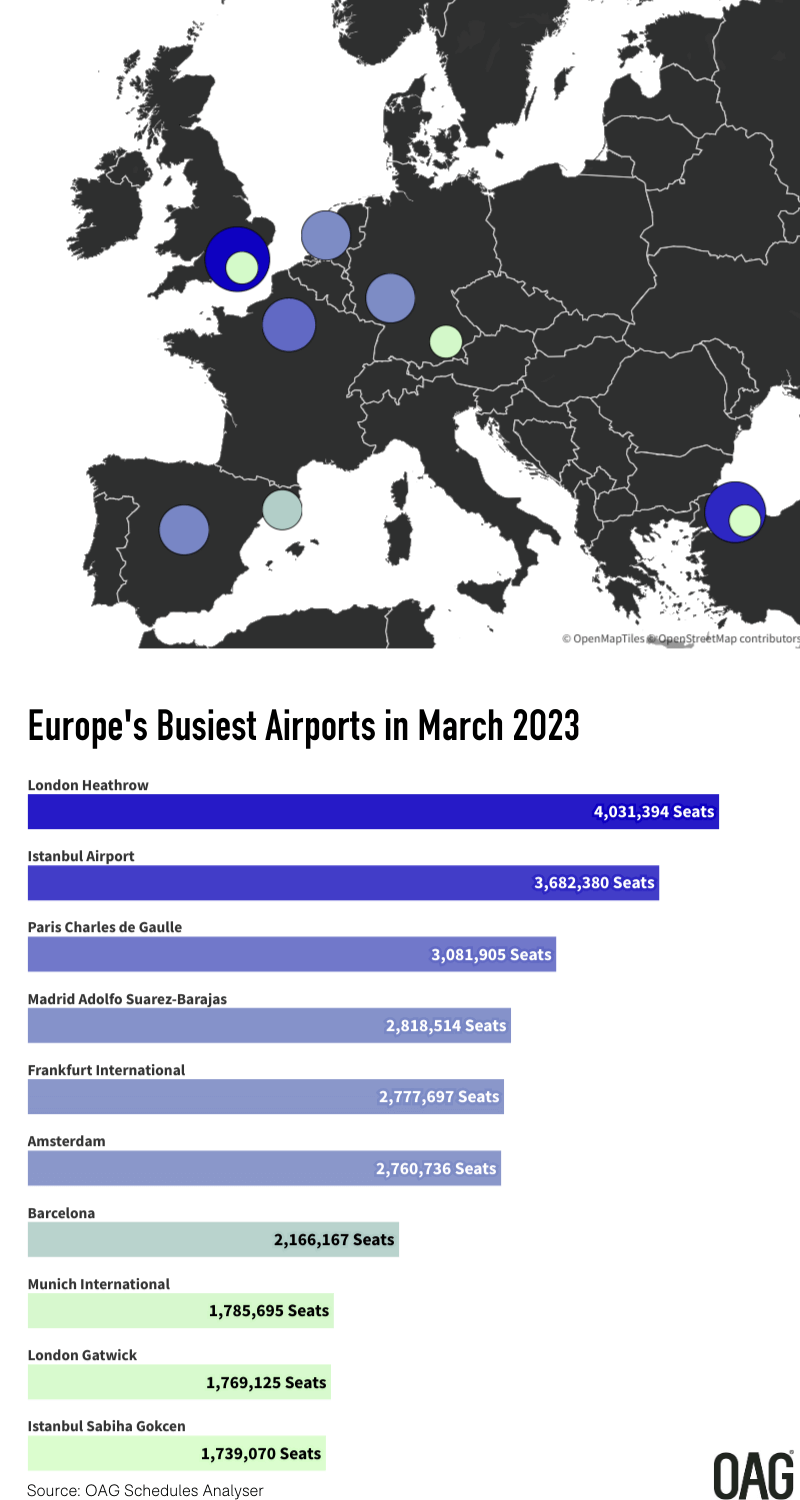 In second place is Istanbul Airport, which was in 5th place in the same list for March 2019. Only one of the busiest airports in Europe for March 2023 was not in the top 10 in March 2019: Istanbul Sabiha Gokcen, which now sits in 10th place (vs 11th in 2019).
Busiest Airports Worldwide
Atlanta Hartsfield-Jackson is the busiest airport globally (international + domestic capacity) this month with over 5 million seats. Europe's busiest airport, London Heathrow, sits in 5th place on the list of busiest global airports.
When we only look at international frequency, the busiest airport is Dubai International (4,649,381 seats), followed by London Heathrow (3,783,077 international seats) in second place.
View and interrogate the World's Busiest Airports here.
More Worldwide Headlines from OAG's Monthly Data Analysis
---
---