Introducing the OAG Development Partner Programme. Over the past year we have been working closely with industry partners such as ATPCO, Airsiders, and ABB to name a few on testing and developing our new Flight Information API. There is no cost for this programme for a customer and it ensures that we are always developing value for our customers and not making our own assumptions about what our customers need.
We continue to collaborate with our partners to bring the next version of the API to life and we are always looking for new partners to collaborate with us.
Here are some great reasons to join the programme and have your say on how we develop our products:-
Let us know what features and functionality matter to you, for us to consider building in
Ensure that the product fulfils your needs before committing to the full release version
Early visibility on the OAG roadmap
Ensure that your own product roadmap is aligned with core vendors
Ensure that you are front of the queue for product support
Beneficial pricing
"It is an honour to be working together with the OAG team as a development partner. We continuously see how OAG leverages state of the art technology to provide their customers with the best in the market flight data services. Our collaboration allowed our teams to work closely together in the rollout of the new API, which empowers us, also as an OAG customer, to enrich our product offerings to the end consumer."

"Flight Information API has allowed Air Black Box to completely automate the process of building schedules, while dramatically improving their accuracy, and thanks to Flight Information API's real-time capabilities, Air Black Box is now also able to offer its LCC and network-airline customers a seamless NDC-enabled GDS booking solution."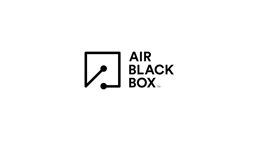 Click here to find out more about becoming a development partner.