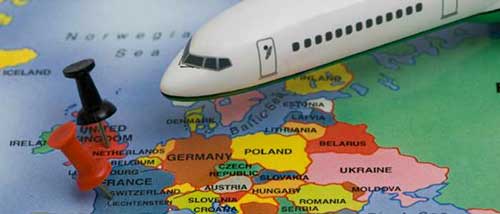 In 2011 there were 241 airlines registered and operating scheduled services within Europe. This summer that number will have reduced down to 168; a fall of 73 airlines in five years. Many of those carriers are small regional operators who have failed to continue operating through a tough economic period but there are equally one or two rather large victims, including Malev Hungarian Airlines and more recently, Cyprus Airways.
Extrapolate that trend of decline forward and you inevitably end up with no European-based airlines at some defining point in the future; that's the danger of trend analysis. Clearly this won't quite be the case; can anyone ever imagine a Europe without Air France, KLM, Lufthansa, British Airways or indeed the likes of Ryanair and EasyJet?
However, it does beg a more serious observation. Are 168 scheduled airlines a few more than the market can really support? In the United Kingdom alone, there are some 29 scheduled airlines. Is this an indication that perhaps there is some further consolidation possible in the coming years? Will new partnerships and alliances be forged that reduce the numbers slightly? Or will there actually be a few more airlines operating from Europe in the next five years as the hope for a full European economic recovery finally comes to fruition?
It would seem the only constant will be change as some new carriers will enter the market and some will sadly depart – that is the unforgiving nature of aviation and the history of evolution in general. In five years time it may be as many as 200 airlines or as few as 150 but one thing's for sure, trend analysis can sometimes lead to the wrong conclusion!