It's amazing how much difference one mile can make in aviation! Today scheduled service operations to New York La Guardia are restricted to markets within 1,500 miles of New York. However, it appears that these restrictions are about to be removed expanding the potential range of destinations and services available from LGA.
Using OAG's Schedules Analyser we've identified those major US markets served from Kennedy and Newark that are beyond the 1,500 mile range and served non-stop from either of those airports. there are some natural 'no brainers' for service including; Los Angeles with over 260 weekly flights from New York a week and San Francisco with 180 flights a week are prime candidates for service to La Guardia. Whilst 'niche' markets such as Honolulu and perhaps Vail/Eagle County could be equally interesting. And finally Austin Bergstrom which just happens to be 1,501 miles from New York based on OAG's Analyser.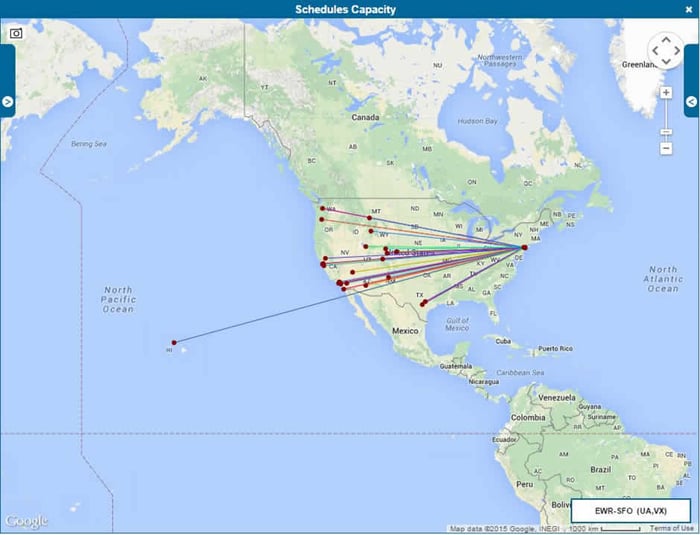 The possible expansion of destinations offered from La Guardia is obviously great news for the airport and passengers; but every single action always causes an effect elsewhere. La Guardia's relatively central location to New York City will inevitably 'pull' traffic from both Newark and Kennedy. Not surprisingly those carriers operating to the two existing airports of service are watching the current discussions very closely and will seek some 'pro-quo' access to LGA for their own services.