As the summer season reaches its peak, the travel industry is abuzz with exciting technological advancements that promise to revolutionize the way we explore the world and make summer journeys—and future travel—smoother. From addressing new baggage tracking technology to sustainable air taxis, and new research that could help eliminate jet lag, these innovations are reshaping the travel landscape.
Airlines are no strangers to technical issues, with several airlines notably experiencing IT infrastructure failures that have caused widespread delays. Spirit Airlines is the latest to be hit with technical issues which impacted 60% of its operations. A recent network issue with third-party services affected their website, app, and some internal applications causing them to delay more than 50% of their flights.
These types of incidents underscore the importance of robust IT infrastructure in the aviation industry. To mitigate such disruptions, airlines are increasingly investing in advanced technologies, including predictive maintenance systems and real-time monitoring tools that ensure smoother operations, minimize delays, and enhance passenger satisfaction.
Airline resourcing problems have caused a wide array of issues but perhaps one of the most frustrating to travelers is the increased mishandling of baggage. SITA reports that the bag mishandling rate was up 74.7% in 2022 compared to the previous year and this year's strong summer travel demand could point to the issue worsening.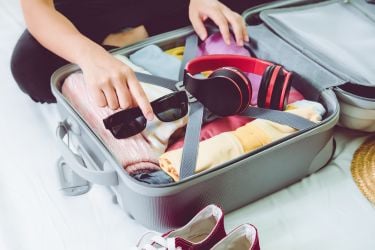 However, the introduction of advanced tracking technologies, such as AirTags, is revolutionizing baggage handling and security. AirTags, developed by Apple, utilize Bluetooth technology to provide real-time tracking and monitoring of checked bags. By leveraging these technological advancements passengers have greater peace of mind, improved transparency, and enhanced security, reducing the risk of lost or mishandled baggage.
Air India is making significant strides in modernizing its fleet with Airbus and Boeing orders totaling 470 planes. By incorporating the latest technological advancements in aviation, Air India aims to enhance passenger experiences through features like advanced inflight entertainment systems, cutting-edge cabin designs, and fuel-efficient engines that reduce carbon emissions.
According to Air India Chief Executive Campbell Wilson, the airline claims that their "ambitious fleet renewal and expansion [program] will see Air India operate the most advanced and fuel-efficient aircraft across our route network within five years."
This fleet expansion not only reflects India's growing population and travel market, but also underscores the airline industry's commitment to elevating the standards of travel and reducing delays and cancellations with larger and more advanced fleets.
Qantas, the Australian airline , is leveraging the power of data analysis and scientific research to level-up the passenger experience by working to enhance long-haul travel comfort and ensuring passengers arrive at their destinations feeling refreshed and revitalized.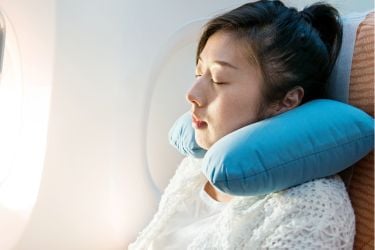 The airline is pioneering research to minimize jet lag on long-haul flights. Through innovative measures like adjusting cabin conditions, lighting, and mealtimes, Qantas aims to optimize passengers' sleep patterns and reduce the effects of jet lag. Qantas says the research and experiment are part of their mission to make Australia more accessible to the rest of the global population by making long-haul flights less taxing on customers.
The airline industry continues to face increased pressure to act more sustainably. In the recent words of Riyadh Air CEO, Tony Douglas, "airlines that ignore sustainability will fail." United Airlines is the most recent airline to take a significant step towards sustainability with their third announced market to deploy their electric air taxis between points in the San Francisco Bay Area by 2026. Partnering with Eve Air Mobility, the pair will roll out an all-electric VTOL (vertical takeoff and landing) air taxi that could help reduce carbon emissions and replace car trips.
New technological advancements at every level of the industry provide scope for lowering carbon emissions but the big innovations such as electric-powered planes are probably the most significant in achieving a more sustainable future.