It's one of the largest continents on the planet with over 15% of the worlds population resident, has a faster rate of economic growth than many higher profile 'emergent' markets and yet frequently flatters to deceive. It's Africa and for too many years the aviation sector, an acknowledged economic catalyst has failed to live up to its potential despite the best efforts of many people. OAG's John Grant's first job in aviation was working for an airline with a heavy African network; it was challenging then and it seems even more challenging today!
Complex, frequently political, immersed in regulatory barriers, heavily taxed, suppressed, under financed, geographically vast and full of mystery African aviation has proven to be the toughest aviation market to crack. Occasional successes are followed by numerous failures, collapses and disappointment all of which begs the question 'how can African Aviation really break through'.
OAG's latest whitepaper 'The Big Five' suggest that now is the time for big brave disruptive strategies in Africa. It's the 'Uber' moment for aviation on the continent. With nearly every 'conventional' idea having been employed now is the time for the aviation disruption to positively change the face of air travel in Africa. Click the download button to see the full report.
Could a truly pan-african carrier be established with major hubs across the continent? Could overseas ownership provide the necessary cash and commercial experience that is sometimes needed? Are the current national carriers with alliance memberships either in the right alliance or maximizing the opportunity? Would a totally de-regulated market with real market forces in play bring a change of fortune?
With the world's airlines and airports descending on Africa for the World Routes event held in Durban this year, lets hope the 'Uber jet' breaks down through the barriers of inertia and African aviation takes its rightful place on the global stage.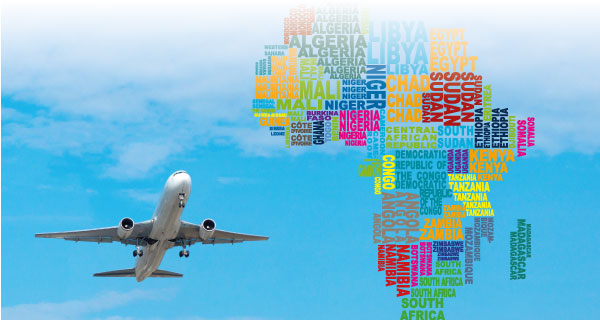 If you enjoyed this, you may also like to read: