---
To be the base airport for a major airline is a dream and to be a hub facility for an airline a statement of having arrived, but to be a hub airport for two or more airlines is something very rare and precious.
In Europe there are no major airport facilities that enjoy such a privileged position. At London Heathrow, Paris Charles de Gaulle, Frankfurt, Istanbul Ataturk and Amsterdam, the locally-based carriers all enjoy more than a 50% share of frequency and operate their respective hubs with no real connecting competition. In Asia, it's a similar picture, perhaps a degree of competition in Beijing and Tokyo but again the market is pretty much restricted to a single dominant airline.
However, in the United States, the geographic size of the country and its coastal connectivity to Asia, Europe and Latin America has created a much more competitive airport landscape for hub airports. In Chicago, United and American virtually operate the same schedules at certain times of the day to maximise their hub flows. In JFK, American and Jet Blue compete head to head whilst in Los Angeles American, United and Delta Air Lines all compete although perhaps with smaller scale hub networks for each carrier.
In addition to those 'top of mind' cities in the United States is Phoenix Skyport which has quietly but very successfully developed into a two-airline hub for initially US Airways and now American and Southwest. A population of over 4.2 million within the metropolitan region of the city places, Phoenix is 13th in size in the United States and at tenth position in the recent OAG Megahubs Index 2015. To be a two-airline hub is rare but to do that with a carrier from both the legacy and classic truly low-cost sector is very rare. There is perhaps a 'hybrid' competitor at JFK with American and jetBlue but Phoenix really does have a very unique and enviable place in the aviation market of today.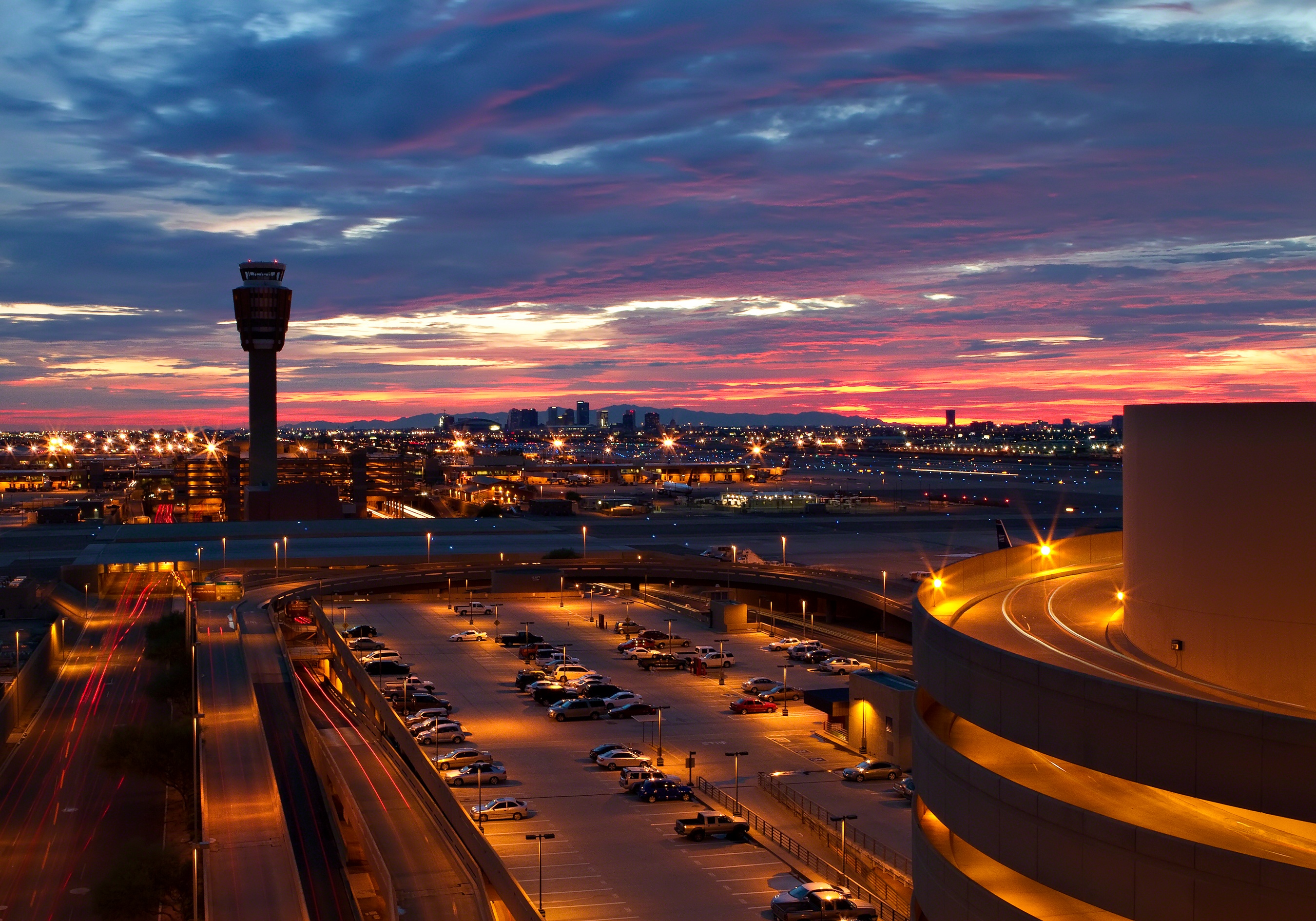 To find out more about Phoenix and a whole host of connected airports, take a look at our Megahubs Index 2015.