One month into IATA's winter season, we've taken a look at airline capacity data to compare 2022's winter schedule with winter 2023, and whilst US airlines lead the way in terms of flight capacity, Asian carriers are growing fastest.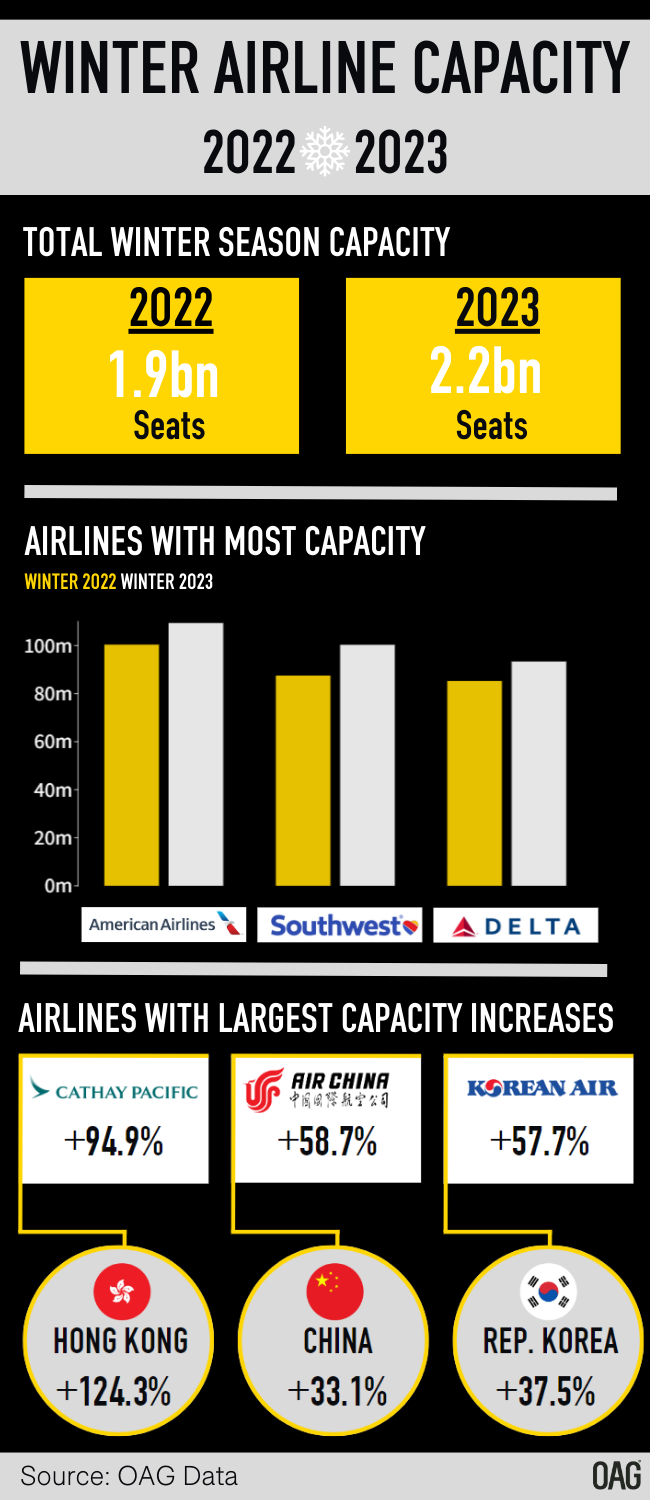 Overall, capacity has grown by 0.3bn for winter 2023 vs 2022, a 15.8% increase.
The three airlines with most capacity overall this winter are all American carriers:
American Airlines (109,383,550 scheduled seats)
Southwest (100,321,020)
Delta (93,369,924)
When we look at the carriers from the top 50 largest airlines with the strongest growth, the story of Asia's push for recovery starts to emerge. Hong Kong based Cathay Pacific has almost doubled, up by 94.9%. This strong growth is reflected in Hong Kong as a whole, with capacity increasing by 124.3% from winter 2022 to winter 2023.
Air China is next on the list of airlines growing capacity, up 58.7% on winter last year. Chinese capacity overall has grown by 33.1% in that period. Just behind Air China is Korean Air, growing capacity by 57.7% in the period. The Republic of Korea has experienced 37.5% capacity growth overall.
This infographic was created using OAG's flight data. Subscribe below to receive our aviation industry infographics direct to your inbox.
---
Recommended: