Alaska Airlines Strengthens Relationship with American
With the news last week that Alaska Airlines has extended its codeshare relationship with American Airlines, we take a look at what this may mean for the carrier.
In a story earlier this summer, Delta Looks West with Focus on Far East, we reported signs that the relationship between Alaska and Delta Air Lines was weakening. This was due to the feed provided by Alaska Airlines to Delta's long-haul services at SEA falling from 22% in 2011 to just 7% in 2014, as Delta increasingly has started to eat into Alaska's territory.
Whilst the announcement last week is mostly about extending frequent flyer benefits to Alaska Airlines customers on flights operated by US Airways as well as those operated by American, it's a sign that the relationship between Alaska and American is getting stronger.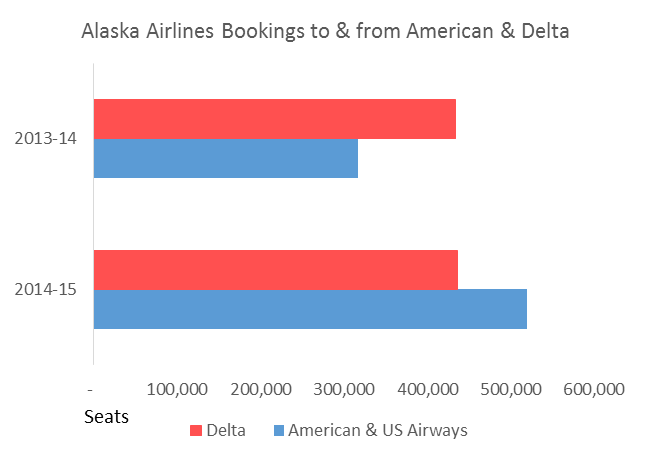 Source: OAG Traffic Analyser
For the same period, Alaska's feed to and from Delta has grown by only 1% and has been eclipsed by the total volume to and from American, reflecting the changing nature of these relationships. Deepening their relationship with American can only be good news for Alaska who have been facing greater completion on home turf as their relationship with Delta cools.
To read the full report on Delta Air Lines, click on the button below:
If you enjoyed this, you may also like to read: