Welcome to our recap of the top travel technology news from the past month. We're diving into the latest advancements, trends, and innovations that are shaping the future of the travel industry.

From AI-powered solutions that enhance customer experiences to cutting-edge network technologies ensuring smooth operations, it has been an exciting month for travel tech. Let's explore the highlights and discover how these developments are revolutionizing the way we travel.
Phocuswire: Partnership Creates Tree-Planting Rail Travel Booking Tool
Ecosia, the environmentally conscious search engine, has joined forces with travel technology platform Omio to introduce 'Ecosia Trains,' a new train travel booking product aimed at supporting green initiatives. With 20 million users worldwide, Ecosia's search engine will now allow users in 15 countries, including the U.S., U.K., Germany, Italy, and France, to search for train travel and access Omio's rail content directly.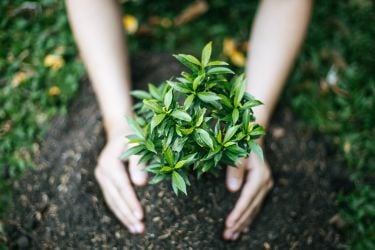 The partnership between Ecosia and Omio signals a growing demand for environmentally friendly travel options and underscores the importance of aligning with sustainability initiatives to meet evolving consumer demands. Travel companies should consider incorporating travel technology that can facilitate sustainable travel options and support environmental causes into their services to meet the changing preferences of environmentally conscious travelers.
Integrating booking functionality directly into Ecosia's search engine is a perfect example of how travel technology can make sustainable travel more accessible and convenient for users, while highlighting how digital platforms can help address pressing environmental challenges. As the travel industry continues to evolve, technology companies should explore similar collaborations that promote sustainability and contribute to a greener future.
The debate over the impact of AI and self-service on the travel industry has reached mainstream attention, as evident from recent coverage from Hospitality Net that builds on another piece from USA Today. The rise of automation and self-service in hospitality has led to concerns about losing crucial human interactions during travel. However, the Walt Disney Corporation provides a compelling example of how automation can enhance the guest experience without replacing human touch. Disney's successful implementation of the Internet of Things (IoT) with MagicBands showcases a balance between technology and the human touch, catering to rising traveler expectations for both.

By using automation to enhance their guest experience, Disney proves that personalized, automation solutions can cut costs, optimize guest experience, and leave a lasting impression. The key takeaway for the travel industry is to leverage inexpensive self-service and automation tools to provide convenience while maintaining a personal touch. Technology, such as automated chatbots, can augment human capabilities, leading to empathetic and exceptional service. In the end, the "winning" travel brands will be those which leverage technology to optimize efficiency, while showcasing the true value of human care and interaction in creating memorable experiences for travelers.
As the travel industry experiences surges in demand, airlines are increasingly relying on their digital applications and networks for every aspect of the customer journey, from booking flights to communicating with staff. However, unprepared airlines risk serious network outages, which can have significant financial and reputational consequences, impacting passengers' travel plans.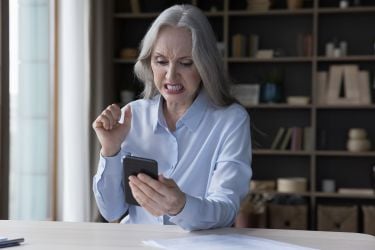 This piece from Airport Technology emphasizes that in order to avoid downtime during peak travel times, airlines should prioritize improving visibility into their digital environments using scalable deep packet inspection solutions. These solutions offer full visibility into network performance, helping to detect and address issues quickly. By proactively monitoring and mitigating digital service disruptions, the aviation industry can ensure smooth and efficient end-to-end passenger experiences, leading to improved business continuity and customer satisfaction.

Brands across the travel industry are exploring - and using - generative artificial intelligence solutions from companies including OpenAI, Google, and more. In this new series, Phocuswire is surveying technology professionals at leading travel brands to gauge how they're using this increasingly accessible technology to enhance intelligence and creativity while deepening expertise and insights.

This article details a noteworthy application of generative AI used by Flight Centre Travel Group. Their current work with the technology is in part focused on creating personalized policy communications. Travel managers can use AI to easily create notifications and nudges to guide employee booking behavior across various platforms. While there are challenges to using AI - which Flight Centre Travel Group notes include establishing governance and advocating for responsible coexistence with human oversight – generative AI is a huge opportunity for the travel industry. The technology has the potential to rapidly perform complex activities, removing workplace drudgery and empowering teams to focus on higher value work and personal interaction, enhancing service to clients. For other brands in the travelsphere, similar investments in this technology stand to position them to unleash game-changing advances that enrich customer experiences by streamlining processes, enhancing customer experiences, and driving data-driven decision-making.
In January 2024, the travel landscape for U.S. passport holders and citizens from more than 60 other countries will change significantly as they will need to apply in advance for the EU Travel Information & Authorization System (ETIAS) visa to visit most European countries. For the travel industry, this will require educating travelers and assisting them in obtaining the necessary visa authorization to prevent potential cancellations and refund requests. While ETIAS may add a new logistical step for U.S. travelers, it will be valid for three years, making it a periodic hurdle rather than a constant barrier. Technology-savvy travel advisors and agents will play a critical role in guiding travelers through the process and providing them with up-to-date information on visa requirements.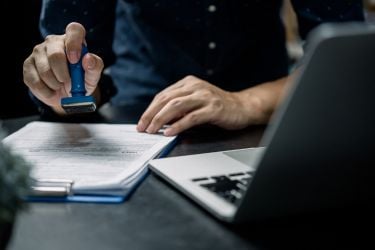 The online visa process presents opportunities for travel tech companies to handle the surge in applications securely and efficiently. Travel advisors play a vital role in educating travelers about the new requirement to prevent disruptions, while travel insurance providers may benefit from increased demand for suitable policies. Technology will be crucial in streamlining visa processes and enhancing customer experiences as travel regulations evolve. Overall, the introduction of ETIAS underscores the importance of travel technology in streamlining visa processes and providing travelers with the necessary information to ensure smooth and hassle-free travel experiences.