Welcome to our recap of the top travel technology news from August 2023. As summer winds down, we are taking another look at the advancements, trends, and innovations that are shaping the future of the travel industry.
From AI implementation to flexible payment platforms, travel companies are changing every day to streamline experiences for customers, businesses and all others involved. Read on to see the headlines that caught our eye this past month.
American Airlines, Google, and Breakthrough Energy collaborated on a trial to reduce contrails using AI technology. Contrails are formed when aircraft fly through humid areas and can contribute to significant warming in the atmosphere.
Google's AI system was able to identify atmospheric zones that could trigger contrail formation using satellite images, weather data and flight information. The system guided pilots to avoid these zones, resulting in a 54% reduction in contrail formation over six months and 70 flights.
While more testing is needed, American Airlines and Google consider this the first proof that pilots can effectively prevent contrail formation, a big feat when it comes to addressing climate concerns in aviation.
Lufthansa Innovation Hub (LIH) has introduced an AI assistant named Swifty for business travelers, powered by OpenAI's GPT-4. Swifty allows travelers to communicate their flight and hotel preferences then make bookings accordingly. The assistant is also able to share itineraries and receipts, which can come in handy for corporate travelers for reporting purposes.
LIH aims to utilize AI in the travel sector, targeting segments like business travelers. While a part of LIH now, Swifty will continue with the intention to become an independent company.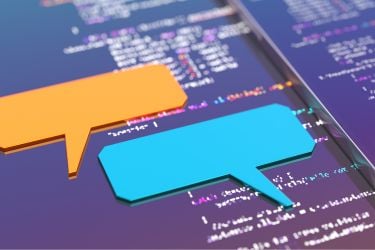 The scope of the AI assistant's capabilities is set to expand to include transportation, restaurant reservations, co-working space bookings and calendar integration for scheduling meetings. This innovation showcases the integration of cutting-edge technology to meet the demands of a specific travel segment, demonstrating the industry's commitment to tailored and efficient solutions. Ultimately, Swifty's aspiration to democratize personalized travel assistance signifies a pivotal shift in how the industry caters to all travelers, making travel more accessible, efficient, and user-centric.
Walmart and Expedia Group have created a partnership to offer travel benefits to Walmart+ members. Through the platform WalmartPlusTravel.com, Walmart+ members can now book travel and earn Walmart Cash. The site, powered by Expedia Group's technology, shows booking options for over 900,000 properties, 500 airlines, 100 car rental companies and more, and combines savings and travel opportunities for Walmart+ members, enhancing the membership value with benefits that span deliveries, streaming, fuel savings, and now travel. The partnership also grants access to Expedia Group's customer service, including live agents and their A.I.-powered Virtual Agent tool.
This collaboration introduces a transformative avenue for the travel industry by leveraging the vast customer base and reach of Walmart+ and the technological expertise of Expedia Group. The integration of travel benefits into the Walmart+ membership, including the opportunity to earn Walmart Cash on various bookings, not only enhances the value proposition for existing members but also reshapes the landscape of loyalty programs in the travel industry. By amalgamating savings and travel possibilities, this partnership exemplifies how the convergence of e-commerce giants and travel tech leaders can forge new horizons of convenience and value, ultimately influencing how consumers engage with both technology and travel experiences.
Selfbook, a hotel payment and booking company, has formed a partnership with flexible payment provider Affirm. Affirm provides payment plans for a variety of products/services and is bringing that to the hospitality sector.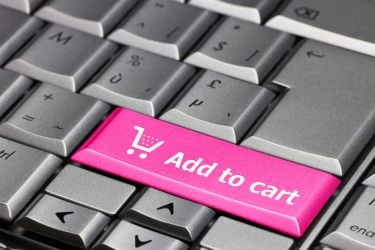 The collaboration aims to bring adaptable payment options to customers booking travel and accommodations. The first joint hotel partners in the alliance are The Kartrite, Cape May La Mer, and Victor Hotels. Affirm's personalized payment solutions have already shown success for these brands, with over 5% of bookings at The Kartrite Resort & Indoor Waterpark using Affirm for payments in July.
The "buy now, pay later" model holds potential for the hospitality industry, with projected BNPL spending of $995 billion by 2026, according to Affirm. Merchants using Affirm also experience a 60% increase in average order value at checkout.
Railbookers Group has introduced a virtual map designed to assist both agents and consumers in planning train-based vacations. Accessible on Railbookers and Amtrak Vacations' websites, the map provides details about train routes, stations, accommodations and attractions in various destinations.
The map's interface allows users to select itineraries, after which it zooms in on city destinations, highlighting train stations, notable attractions and distance to available hotels. Users will be able to explore hotel locations, amenities and more information. The map can also outline sightseeing and activities for the trip. The tool aims to simplify travel planning for both agents and customers, aligning with the companies' core mission "to deliver outstanding service, amazing value, and unmatched travel experiences for all of our guests" (Railbookers Group).
The introduction of a virtual map signifies a substantial leap in enhancing travel planning processes for both travel agents and consumers. By offering a user-friendly interface on their websites, the tool aligns with the modern traveler's demand for convenience, personalization, and comprehensive information - reshaping how travel technology is used to offer seamless and value-driven experiences in the travel industry.