The promise of warm weather ahead - combined with travel restrictions lifting around the globe - has brought travelers back to the skies in droves.
Welcoming them back are new advancements in travel technology, aimed at solving both typical traveler inconveniences (like security lines) to complex industry-wide issues (like sustainability). This month, the top stories in travel technology look at how tech has evolved the travel experience with pieces from ABC News, PhocusWire and more:
New, widespread uses for technology in travel have been one of the few bright spots of the COVID-19 pandemic. Initially implemented to facilitate contactless interactions, widespread digitization of formerly manual tasks and experiences has become the norm. Now, technology is doing more for travelers than keeping them six feet apart.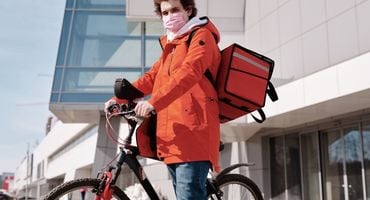 Among the top travel technology evolutions ranked by ABC are those that have transformed previously physical experiences. Delivery apps have replaced room service at brands like Hyatt, whose pilot program with snack delivery service GoPuff launched in 2021. The pivot towards online food delivery is not exclusive to hospitality brands either, with airports like Boston Logan International Airport joining the trend through partnerships with services like Grab.
Leading hospitality brands moved towards digital room keys, like Hyatt, who began offering room keys in Apple Wallet. Though airlines began offering boarding passes within Apple Wallet years earlier, the move from hotel chains shows a growing acceptance across the travel industry for digital payments, an important step as blockchain and cryptocurrency payments become more common.
Biometrics, or the use of fingerprints or facial scans as a digital identity, are being rolled out in place of physical identification checks at a growing number of airports around the globe. Holland America cruise lines recently announced the introduction of an optional facial-recognition program for guests, a faster and touchless option for getting through check-in.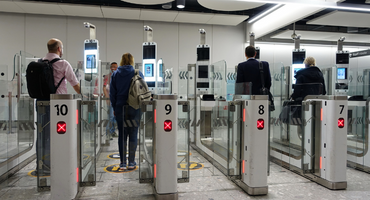 The move comes on the heels of the introduction of Verify by the brand, a digital wallet for COVID-19 vaccination or test credentials. Digital records for COVID-19 are now widely discussed within travel as the entire industry grapples with vaccination and testing requirements. The move towards using digital identification to facilitate check-ins would be a natural extension of the technology. Holland America reports the guests are surprised by the efficiency and speed that comes with using digital ID - a sign that broad adaption of the technology could be something travelers look for in the near future.
Airport security lines may soon get a facelift with newly advanced scanners. The Transportation Security Administration (TSA) announced the pending roll-out of full-size Computed Tomography (CT) X-ray systems, which are futuristic scanners that create 3D images of carry-on items. The new technology would allow TSA officers to better detect prohibited items like weapons and explosives, a big benefit to safety. They also offer an added benefit to travelers by enabling them to keep more items in their baggage while going through security, saving time and cutting down long lines.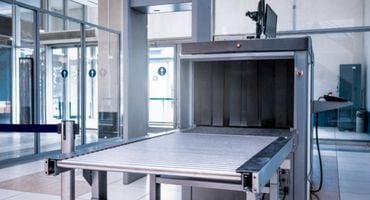 The enhanced machinery mirrors a wider effort across aviation to advance screening technologies, in large part spurred by biometric technology. Between the advancements in facial recognition and transportation security equipment, the airport of the future will be much more advanced, efficient, and secure.
Sustainability is a priority topic across all industries, including aviation. A team of innovators at NASA recently announced they had wrapped a five-year project developing the most time-efficient, fuel-saving and cost-effective flight tool - a potential game-changer for the industry.
With the broad goal of reducing time and offsets in a cost-effective manner, the group looked at how to increase efficiencies across three specific stages of an aircraft's journey from departure to arrival gate. The group then developed and instituted several software solutions that proposed new efficiencies for those stages within the departure-arrival trek.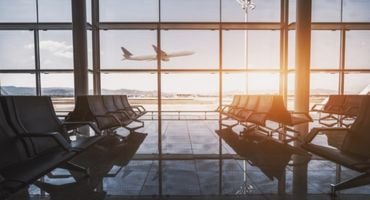 One solution used two new technologies that, when used in tandem, made it easier for pilots to descend from their cruising altitude and land at a more predictable time. Another solution developed a technology that coordinates schedules among those who manage aircraft movement from gate to take off, with the goal of decreasing the number of stoppages that occurred between when aircrafts left the gate to runway to cruising altitude.
When tested at Charlotte-Douglas International Airport, the new solution saved over one million gallons of fuel and nearly 250 days of engine run time, preventing massive amounts of carbon dioxide from being released. The project charts a new path for sustainability in aviation by looking at how technological applications for air traffic management can reduce emissions. With such positive results, expect a boom on the horizon for similar solutions.
"Metaverse" has become one of the most talked-about technological advances in 2022. Initially driven by a rebrand by Facebook, big name brands across industries are now eyeing how they can build a part of this three-dimensional, virtual space. Travel brands need to join the move towards establishing a presence in the metaverse - or risk being behind the times.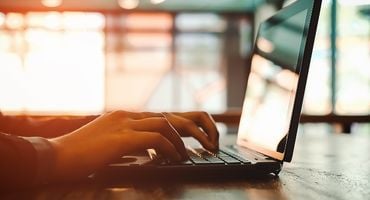 In this article by PhocusWire, metaverse and Web3 consultant Steve Bambury outlines three new applications for the metaverse in travel. The easiest makes the metaverse an extension of virtual reality's application in the space, which boomed during the pandemic as a means to showcase destinations or experiences while travelers were unable to physically venture out.
The metaverse takes virtual reality and extends its applications to create a more interactive engagement with consumers. Travel suppliers have the opportunity to create metaverse retail experiences, one of the many new applications for e-commerce taking over the travel space through new technologies. While it may be a while until the metaverse becomes as common as more simplistic virtual reality experiences, with the pace of technological advancement taking place in the industry, it's important to get ahead before you are left behind.
---
Recommended: