For the past two years, travelers have waited for the travel industry to swell back towards pre-pandemic levels. Now, with mask mandates and mandatory testing restrictions lifting around the globe, consumers are flocking to airports for their long-awaited vacations this summer.
Heightened travel is likely to cause logjams at airports. Extended security lines, flight disruptions, and delayed processing times have airline officials advising people to "pack patience."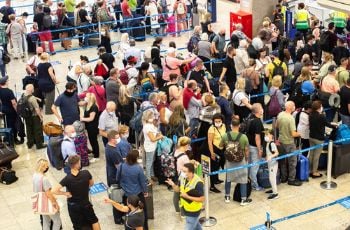 Luckily, technological adaptations implemented during the pandemic – largely to facilitate contactless interactions – are now poised to streamline the travel experience post-COVID-19. From reducing wait times to testing out your vacation in the metaverse, take a look at these headlines to see how your summer vacation plans could be impacted by the latest in travel technology.
TSA is enhancing its digital operations as it looks ahead to the busiest summer travel season since before the pandemic. These advanced technologies, combined with an increased deployment of TSA agents, will mitigate anticipated long security lines, and ease the flow of traffic through airports.
Computed Tomography (CT) machines, currently implemented in over 160 airports across the U.S., will digitally scan and verify the contents of a carry-on bag, thus removing the need for an agent to physically check it. This also allows passengers to leave liquids in their bags rather than packing them separately and removing them, a pain point for many travelers as they make their way to their gates.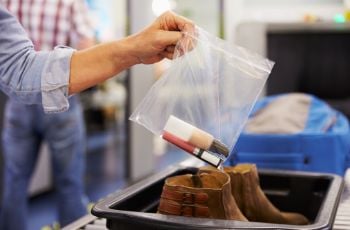 TSA is continuing to roll out CT technology in airports, with the hopes that it will simplify security procedures going forward. This will enhance security by providing an extremely accurate picture of the contents of a traveler's luggage, while simultaneously reducing the amount of physical contact between an agent and a passenger. The end goal is a safer, faster, more streamlined travel process for all.
Flight disruptions and delays can be caused by a multitude of factors. From skyrocketing fuel prices to labor shortages, consumers globally are facing an increased chance of flight cancellations this summer.
Getting through security is the first step of a successful trip, but if the flight crew can't make it to the airport in time for the flight, chances are you'll be stuck waiting at the gate. Get-e, a ground transport solutions provider, is looking to ensure timely arrival of flight crews to manage disruptions and prevent cancellations.
Individual plans (all offered at no-cost to airlines) are developed on a case-by-case basis and can be customized to fit the specific needs of the airline. Crew rosters are integrated directly into the software to automate the entire process, allowing for complete visibility into the ground transfer of crew members. As a result, arrival delays are managed properly to avoid disruption to flight departure.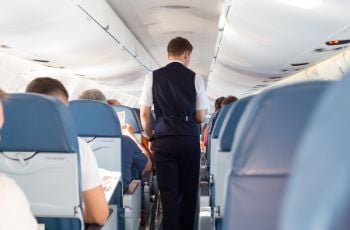 Potentially adding to flight disruptions is the driver shortage among ride-sharing apps. Crew members have reported difficulty hailing rides to guarantee a timely arrival to the airport. Get-e's network of trusted transport partners alleviates this issue and ensures constant availability of transfer should crew members get stuck. A partnership with Get-e can have airlines resting assured that there is one less contributing factor to flight disruption in an already hectic travel season.
The metaverse is the future of technology. At a very high level, the metaverse can be defined as a way to connect virtual reality with the physical world. While full integration may be a few years away, companies are racing to mark their spot in the online world. Spanish low-cost carrier Vueling is the first airline to announce their voyage into the metaverse.
Vueling partnered with Next Earth, a digital real estate company focused on sustainability, and Iomob, a blockchain open mobility marketplace, to offer an experience they're calling "real-Earth journeys." Users can plan a vacation from start to finish, all completely virtually. They can visualize the trip and track their carbon emissions, thus providing an overview of their carbon footprint before ever stepping foot on an airplane.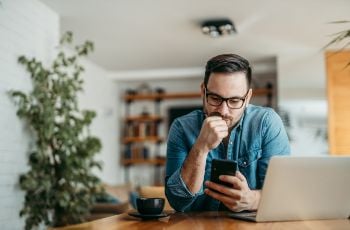 Further, every "real-earth" ticket purchased through the metaverse channel will also translate into a real-life ticket on a Vueling flight. Users can envision a vacation from the comfort of their own home, and then turn that virtual trip into reality. Planning a vacation has never been more convenient, and advancements in this technology will only make traveling easier in the future.
For anyone who may have forgotten, vacations can be expensive. Many consumers use credit cards to book travel online for airlines, hotels, and other excursions, and as a result, open themselves up to high rates of fraudulent activity. Travel Weekly reports that about and many airlines deny legitimate charges as protection to consumers. In addition, each credit card transaction must go through multiple settlements before it can be authorized and finalized as a purchase. So how can this be avoided?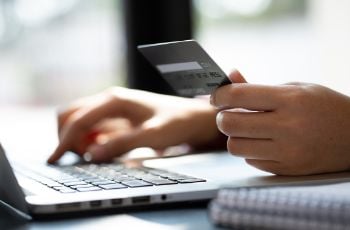 Blockchain based company Xeni has an answer they think might help reduce fraudulent activity. Xeni's technology seeks to reduce fraud and cut down on settlement processing times by allowing users to purchase travel with cryptocurrency. XeniPay, a new decentralized application the company is launching, brings transacting parties into a shared ecosystem so processing details can be outlined in one ledger. Rather than having a charge disputed on one end of the transaction and having to research it, costs are shared in one location and quickly reconciled.
When travelers use Crypto for payment, high credit card settlement fees are avoided, thus resulting in a lower cost for the traveler. Cryptocurrency is much more secure than credit cards, which store sensitive information readily accessible to hackers. Increased transaction security and lowered overall cost is Xeni's goal, and they're hoping to start the crypto payment trend to benefit the entire travel supply chain.
Rounding out the convenience-related trend in technological advancements is Microsoft's partnership with American Airlines to enhance the customer's digital experience. Using Microsoft's AI cloud platform Azure, American Airlines will provide a complete overhaul to its technology infrastructure to better support operations and provide customers with a more personalized experience.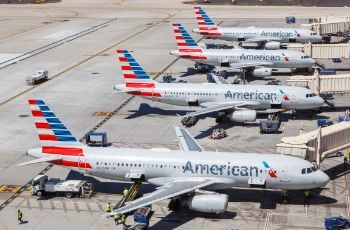 The Azure platform will analyze real-time data provided by American Airlines to improve taxi time, which will eliminate the overuse of on-ground fuel and will help to alleviate wait times. This also shows a progression in American Airlines sustainability efforts to dramatically reduce unnecessary use of fuel and CO2 emissions. Providing reliable taxi time information will help to ensure flights are on schedule, make it to connections on time, and provide customers with an overall better travel experience.
In addition, Microsoft has developed the ConnectMe app, a user friendly, on-the-go mobile app for the entire flight crew. Previously, only employees working at a desk had access to flight specific information, but with the ConnectMe app, the information is at the fingertips of the entire flight, ground, and control crew.
Looking ahead, advancements in this technology will strengthen the partnership even more, giving American Airline customers complete visibility into their travel by including features such as luggage tracking when flights are automatically rerouted due to poor weather conditions. By taking advantage of technology advancements, airlines hope to provide a better experience for both customers and crew and increase the convenience and comfort of travel.