Here's our take on the five biggest pieces of travel technology news we're watching.
Is it a bird? Is it a plane? No, it's an electric air taxi! The latest innovation in the aviation sector is on course to revolutionize urban mobility.
More industry players are investing in electric vertical takeover and landing aircrafts (eVTOLS) to reduce carbon emissions and bridge the gap between airports and their respective city centers. AirAsia recently announced that it would be joining the movement by purchasing 100 electric air taxis for its ridesharing platform in Southeast Asia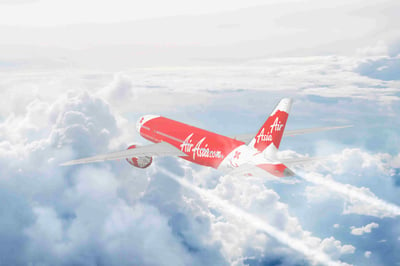 .
With the climate crisis clock ticking, travel leaders are rethinking their current plans to implement new technologies. Air taxis are part of this effort to meet ambitious, but necessary, sustainable initiatives.
eVOTLS are posed to not only reduce carbon emissions, but also significantly minimize the time it takes for a passenger to get from a city to an airport or vice versa. The latest prototype is said to cut a 45-minute trip from downtown Manhattan to JFK Airport into a painless (and traffic-less) five-minute ride.
Talent acquisition and retention remain a big roadblock to the travel sector's recovery. What's more, the labor shortage has taken the industry's strides towards workforce gender equality a few steps back. According to the Bureau of Labor Statistics, there are still more than one million fewer women in the labor force than in February 2020.
This number is particularly shocking for aviation. Prior to the pandemic, the travel sector was a leader in hiring women.
Technology offers a new avenue towards restoring the industry's gender inclusive and diverse workforce. Many travel leaders are investing in training technology to make the transition back into the workforce a seamless experience. Hilton Hotels recently instated training programs specifically for parents returning from parental leave. Hilton has also led the charge in installing educational programs to provide employees with credentials and promote professional development.
Other industry players are offering all new forms of digital training programs. New opportunities for women to expand in the sector or grow in their current role could entice workers looking to upskill to stay within the travel sector.
After two years of airlines wavering on refund and protection policies due to constant uncertainties, passengers are skeptical when it comes to the legitimacy of their travel insurance.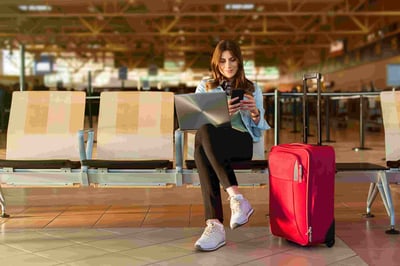 Industry players have taken notice of this skepticism and are making changes. UK-based Blink now offers flight disruption insurance. Which offers a range of suitable options depending on the nature of the travel disruption – including hotel stays, reimbursements or even access to an airline's lounge.
French company Koala has lowered the standards required for travelers to prove disruption – whether it be due to Covid, weather or any other unpredictable event. Giving passengers a peace of mind even with the slightest mishap in their itinerary.
In an effort to meet its zero-emission aircraft goal by 2035, Airbus announced it will be teaming up with the world's largest jet manufacturer, CFM International, to begin testing hydrogen-powered engines.
The project will be executed using modified Airbus A380 aircraft engines that are equipped with liquid hydrogen tanks. To test the effectiveness of the alternate fuel engine, it will sit separate from the aircraft's traditional engines to compare emissions data.
If successful, this feat would mark Airbus's aspiration of developing the first zero-emission aircraft. Between hydrogen-powered engines and electric vertical takeover and landing aircraft, we're seeing a clear effort by aircraft manufacturers and carriers to significantly cut their emissions output and offer options to passengers that are green-conscious.
Choosing a travel destination in today's world is complicated. Passengers can fly to one country with no proof of vaccination status or even a negative Covid-19 test but choose a neighboring country and the regulations may be completely different.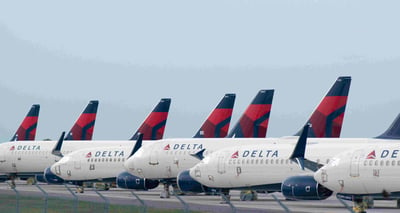 These new rules turn vacationing into administrative work with seemingly endless documents. To help solve for these headaches, Delta Air Lines launched its new easy-to-use digital platform, FlyReady, to create less work for travelers by centralizing their itinerary, personalized requirements, and entry documents all into one digital location.
A key feature is that passengers are able to view inbound and outbound requirements as soon as their trip is booked. This makes it easy to prepare the documents needed for each destination before departure. FlyReady aims to relieve the stress associated with international travel and put the rest and relaxation back into vacationing.
---
Recommended: