ChatGPT isn't the only technology that made headlines last month. From continued use of pandemic-era touchless technology to upgrades that are catching the eye of the U.S. Congress, here's a round-up of the biggest news in travel technology that hit the front page last month.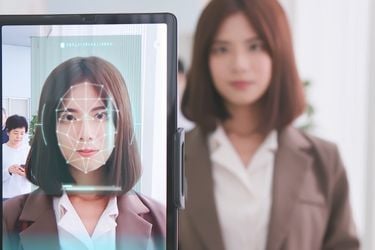 Travelers to Frankfurt will soon have increased access to touchless technology, with biometric solutions being rolled out at all terminals for check-in, security, and boarding as early as spring 2023.
As reported by Travel Weekly, the airport has begun working with IT provider SITA and tech integrator NEC to roll out a 'common use' biometric platform that will allow travelers to pass through various checkpoints throughout their journey by simply scanning their face. The move follows similar trials with biometrics by Lufthansa and combines Star Alliance Biometrics with additional biometric hubs under the SITA Smart Path platform.
Biometrics are not only common use but common-sense technologies. While the desire for touchless, contactless systems exploded during the pandemic, news of their continued growth is very telling about what consumers expect - and want - from their transportation journeys.
In preparing to reauthorize funding for the U.S.'s Federal Aviation Administration (FAA), U.S. lawmakers met with officials from the U.S. Department of Transportation earlier this month, in addition to other organizations with a stake in aviation safety. Occurring on the heels of a national air transportation system shutdown that resulted from an FAA computer error, the hearing centered around the agency's technology and related needs – including how the FAA's current systems allowed for the error to occur. In his opening statement, Washington Representative Rick Larsen noted "the system's lack of redundancies and outdated technology is what allowed it to happen in the first place."
Unsurprisingly, calls for IT upgrades at the FAA were one of the most prominent takeaways from the hearing. The committee also expressed concerns about the lack of collaboration between the FAA and Federal Communications Commission on the rollout of 5G technology, with both agencies currently evaluating their processes for future projects. Other questions focused on the lack of progress toward establishing air quality monitoring and minimum dimensions for airplane seats, both of which the agency had been tasked with studying further.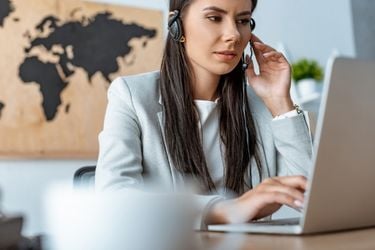 ChatGPT's explosive popularity is revolutionizing businesses, including those in the travel industry. Arguably the most popular technology of 2023, the artificial intelligence (AI) platform has already passed an MBA entrance exam, generated entire articles for digital news outlets, and inspired a slew of competitor products from big-name tech firms including Microsoft and Google.
At first glance, ChatGPT's applications for travel are immediately obvious. With its ability to draft content tailored to the user's request, respond to questions or updates in real-time, and process large volumes of data, the technology could source trip inspiration, identify new destination activities or accommodations, and even create curated itineraries. However, as with any fledgling technology, there are cons to relying on ChatGPT. Since AI can't comprehend or truly understand the information it presents, it could suggest a restaurant or activity that seasoned professionals wouldn't otherwise recommend. By comparison, travel agents and advisors have the benefit of experience, and are better suited to developing personalized recommendations.
Based on the findings in Skift's 2023 megatrends survey, blended travel is here to stay. Instead of filtering customers into a single category, the modern traveler is increasingly dynamic, falling within a spectrum that includes remote workers, digital nomads, business travelers, and families. And with traditional customer segmentation no longer relevant for this new, multi-hyphenate visitor, travel brands must overhaul their e-commerce strategies to ensure they address the blended traveler's expectations.
In a conversation with Elizabeth Buchanan, Chief Commercial Officer at e-commerce technology provider Rokt, Skift explores how travel companies can drive long-term loyalty by better personalizing their transactions and offerings for the age of the blended traveler. Buchanan notes that having access to a range of options is critical for customers who may be acting in several roles on a single trip. Utilizing first-party data to inform recommendations can help brands present customers with relevant messages, while still delivering the value they've come to expect.
---
---
There's a subscription for everything these days, from television to meal kit delivery. Yet, the aviation industry has been slow to take on the subscription trend, as detailed in this piece from PhocusWire. Alaska Airlines became the first major U.S. carrier to jump on the trend when it announced its own subscription program in February 2022. Frontier launched an "All You Can Fly Pass" a few months later, with the product's rollout expected in May.
While subscribe-to-fly initiatives are still in their infancy in the U.S., the global popularity of the subscription model has created significant consumer interest in its application in travel. Phocuswright's annual consumer survey found that nearly a quarter of travelers were interested in subscribing to a travel company or service in return for exclusive perks and benefits, with travelers ages 18-34 showing the most interest at 41%. Interest was also higher for those who reported traveling more frequently at 36%, versus 22% for those who take less than six annual trips. And compared to mass streaming or delivery subscription services, air programs can be individualized to focus on certain routes or traveler types. Alaska Airlines, for example, tailored its service to boost efforts at building market share in California. As subscriptions continue to become more commonplace in everyday life, their continued growth in travel will inspire better value for consumers and additional revenue for airlines. It could ultimately create a new category of the customer loyalty program.