It is never good news when an airline collapses, especially one with such history and a strong brand but when an airline does collapse, there is inevitably a lot of discussion around why it happened and sometimes it's good to look purely at the data to see what changed.
In terms of capacity offered, over the last five years there has been very little change in capacity, as the table below highlights. In fact, of the five-year period, the difference in capacity provided by Monarch was less than 200 seats – or just one flight! However, its share of the market fell from 4.6% to 3.7%, as airlines such as easyJet, Ryanair and Norwegian grew their capacity.
Table 1 - UK & Ireland Domiciled Airline Capacity, UK to Europe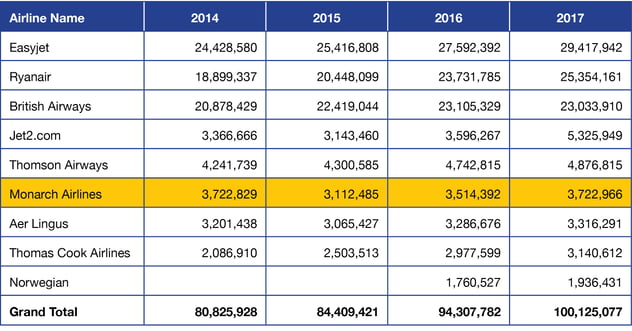 Source: OAG Schedules Analyser

Losing market share for any business is worrying, and clearly a result of pressures on yield that have already been noted by analysts. For Monarch, the changes that occurred in its markets may have been just a step too far as Table 2 below illustrates.
In the last four years, a mix of terrorist activity, travel bans and consumer confidence impacted Monarch probably harder than any other UK-based airline. Some 213,000 seats were no longer offered to Egypt whilst Turkey saw capacity fall by another 100,000 seats. Redirecting that capacity to markets such as Spain and Portugal may have been the only option available but those two markets already well served by market leading low-cost carriers placed Monarch in a far more competitive market than they probably wanted with yields falling very quickly.
Table 2 – Monarch Airlines Capacity 2012-2017, UK to key country markets
*click here for a larger image*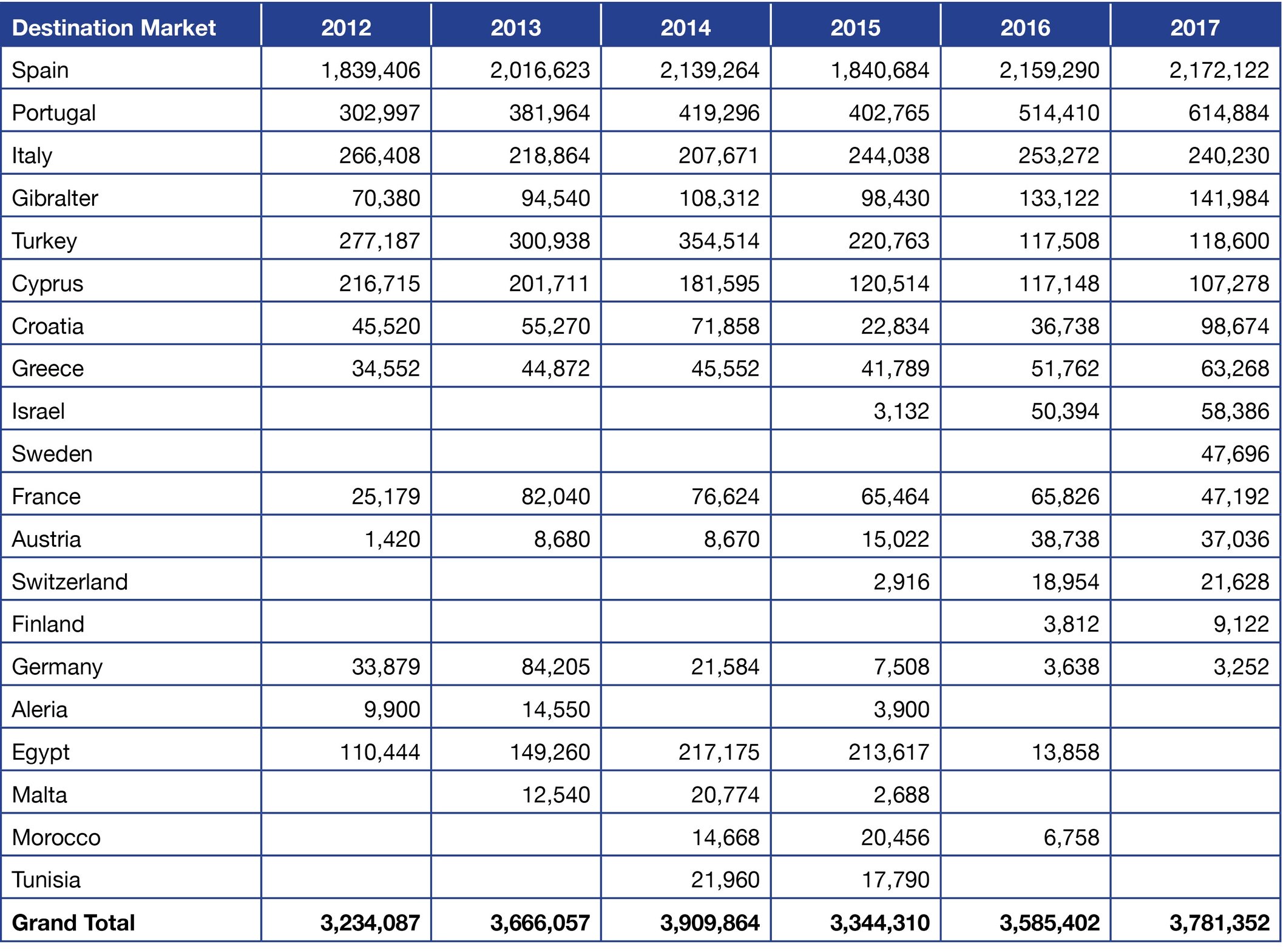 Source: OAG Schedules Analyser

The loss of some 3.7 million seats from the UK market will be a gap and most likely lead to some increase in yields for airlines; at least in the short-term as the market rebalances. However, more than anything perhaps the passing of a Monarch is more reflective of the difficulties of being a "mid-market" carrier in a world of low-cost travel.