The world is in the midst of an AI revolution—one that's just as disruptive as it is transformative. The travel industry is no stranger to rapidly adapting, and exciting advancements in AI, data and automation have spurred new advancements from biometrics and weather prediction to digital airline features – all of which promise to reshape the way we travel.
Here's our roundup of five recent developments in travel technology that point to a new future.
The Transportation Security Administration (TSA) is exploring the use of facial recognition technology in airport screenings with a new pilot program. By utilizing facial recognition technology within advanced biometric systems, airports can automate the identity verification process, making it faster and more accurate.
At participating airports, passengers can navigate security checkpoints with a simple facial scan and insert their ID into the system slot, eliminating the need for physical documents. The voluntary pilot program - aiming to enhance security while reducing wait times - has come under some scrutiny over privacy and bias issues.
The program is currently operating at sixteen airports across the U.S., including Atlanta, Boston, Dallas, Detroit, Las Vegas, Los Angeles, Miami, Orlando and Washington, D.C. Facial recognition technology enables an even more seamless travel experience and is set to revolutionize airport security.
To enhance the passenger experience and streamline operations, Emirates Airlines is bidding farewell to paper boarding passes. While the road to ticketless travel has been paved for years, Emirates recently made the bold decision to phase out physical boarding passes, requiring passengers to use mobile passes. According to the airline, this development not only reduces paper waste but also reduces the risk of misplaced passes, on top of providing a more convenient and efficient ticketing process for passengers.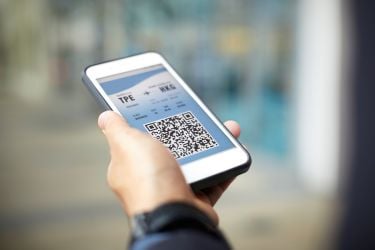 The initiative, which began in mid-May, will require most passengers departing Dubai's International Airport to access their boarding passes directly on their mobile phones. Passengers who check-in in person will now receive their digital boarding pass via email or text, while those who check-in online can access their ticket on the Emirates app or virtual wallet. Checked baggage receipts, another ticket that's traditionally been printed, will also be accessible via email or the app.
While there are some exceptions and expected hiccups to the new rule—like if passengers have a phone that has run out of battery, no signal or network failures—Emirates' new standard could be the next step to rendering paper boarding passes a thing of the past.
Extreme weather events are becoming more common, impacting flight turbulence and airlines' on-time performance. However, new data technology and AI are revolutionizing flight planning and weather prediction.
Organizations are applying AI algorithms and machine learning (ML) to analyze extensive data sets, including weather patterns, historical flight data, and customer preferences to improve the safety and timeliness of air travel. This data-driven approach optimizes flight routes and schedules, resulting in fewer delays, reduced fuel consumption, and an enhanced passenger experience.
A great example of this technology in use is Tomorrow.io, a weather intelligence company in Boston, that has received a $19 million grant from the U.S. Air Force to launch over 20 weather satellites to provide meteorological reporting over the globe, covering areas previously unmonitored, and reporting conditions every hour—a huge improvement from data previously available.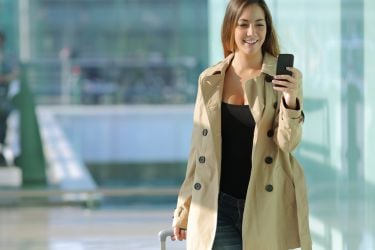 After recent statements from CEO Scott Kirby that they plan to 'double the [number] of passengers' it carries in the next few years, United Airlines has announced a groundbreaking change to their technology that makes it easier than ever for passengers to board their plane.
Starting in May, customers can use Live Activities for iPhone (from IOS 16) to get real-time updates on gate details, boarding passes, seat numbers and departure times, and baggage carousel information right on their lock screen, without using the airline app. According to the chief customer officer at United, the new feature will save customers a lot of time, and overall create a more convenient and efficient experience for customers.
Travel agents have faced disruption many times and are now adapting to the changing landscape by embracing new AI tools and platforms.
With personalization a key tenet of AI's popularity, agents are shifting from a transactional role to a more holistic one, especially considering the growing trend towards private and premium travel experiences. Agents can utilize advanced booking platforms, data analytics, and customer relationship management (CRM) systems to provide personalized travel experiences, expert advice, curated itineraries, and unique travel packages tailored to individual preferences. This blending of technology with human expertise ensures that travel agents remain a valuable resource for travelers seeking personalized and hassle-free journeys.