As the tourism industry in Southeast Asia reboots post-pandemic, one country the region had previously relied upon heavily for international arrivals is still far from recovering to 2019 levels of capacity.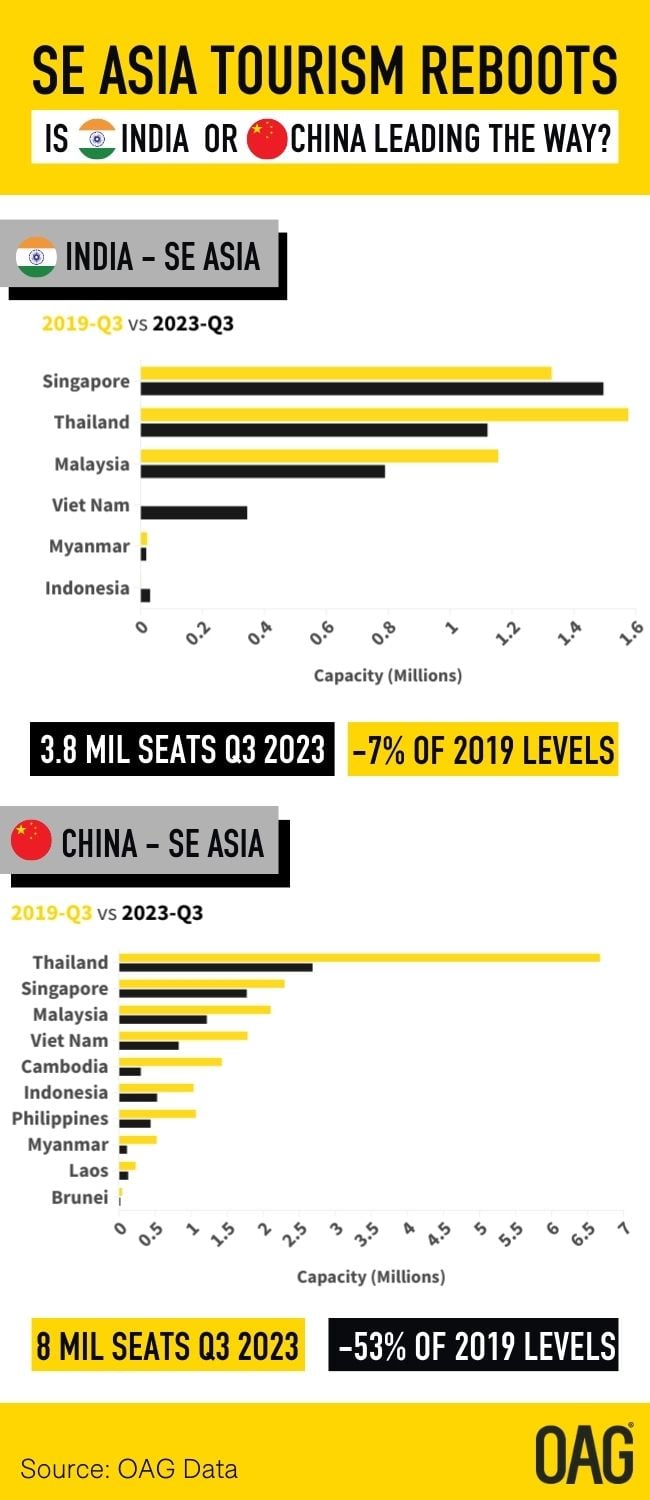 Until recently, Southeast Asia has been reliant, over-reliant perhaps, on arrivals from China, but as pandemic recovery continues the region is proving popular with visitors from India. In absolute numbers, capacity from China (8 million in Q3 of 2023), far outweighs that of India (3.8 million in the same period). However, in terms of recovery vs 2019 levels, China sits 53% behind where it was, while India is just 7% below.
Taking a closer look at Southeast Asian destinations proving increasingly popular (Q3 2019 vs Q3 2023) for travelers from India:
Indonesia has seen +1,465% growth, although with a modest 31k seats.
Singapore is up 13%.
With many new routes in place, there were an additional 345k seats between Viet Nam and India which simply didn't exist in 2019.
There is more ground to be made up for arrivals into Southeast Asia from China to regain 2019 capacity levels, but four countries are more than 50% of the way to recovery:
Singapore is at 77% of 2019 capacity levels.
Malaysia stands at 58%.
Indonesia is at 51%.
Laos has recovered 55% of 2019's capacity.
This infographic was created using OAG's flight data which was analysed in our recent aviation blog, "Southeast Asia Looks to India for Tourism Reboot". Read the full article here.
---
Recommended: