Which are the biggest airlines in the US this month? Using our Schedules Analyser, we've brought together data to establish the top 10 biggest airlines based on the number of departing seats in the schedules.
Infographic: The Biggest US Airlines in June 2023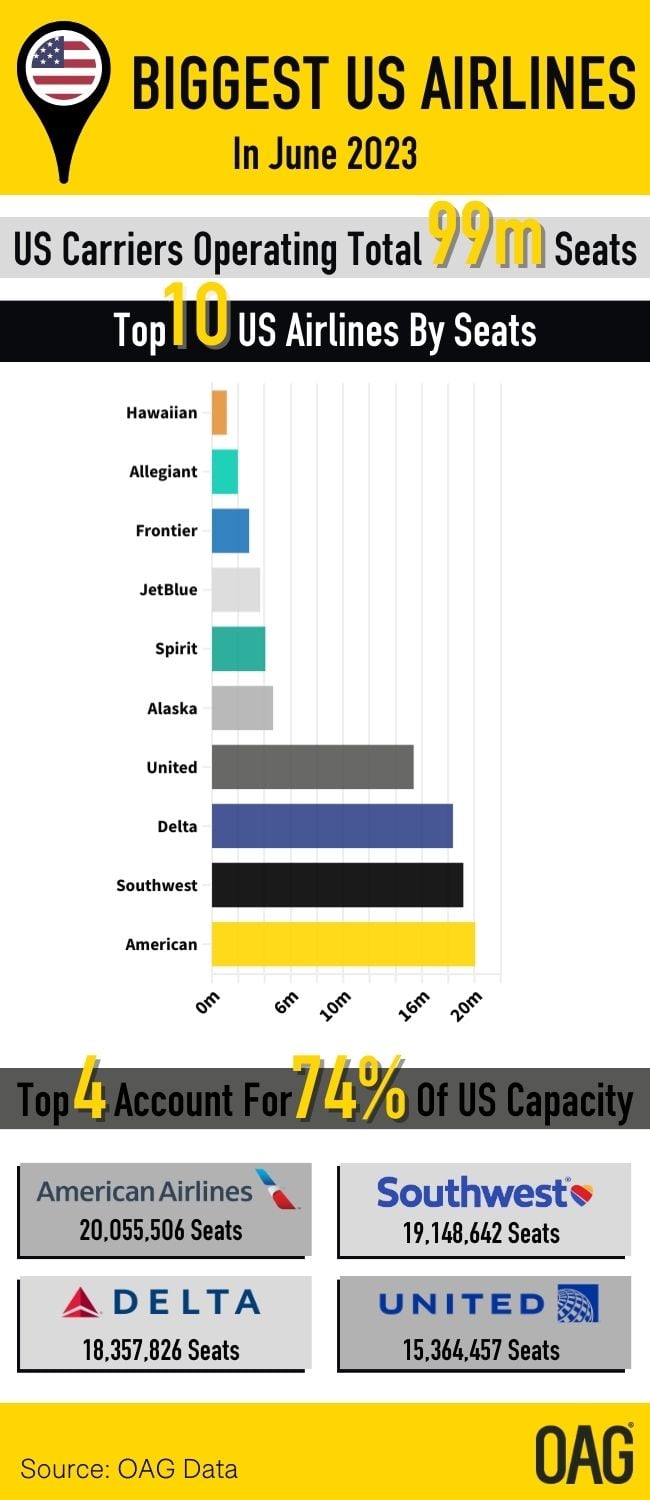 Top Ten Biggest US Airlines Operating 91 Million Seats
US airlines have 99 million seats in the schedule for June 2023, with the top 10 busiest US airlines operating 91 million of these.
74% of US Airline Capacity Provided By The Big Four
The "big four" US airlines - American Airlines, Southwest Airlines, Delta Airlines and United Airlines - have by far the most capacity, accounting for 74% of US airline seats, a total of just under 73 million between them.
The biggest US airline based on seats, American Airlines, accounts for just under 22% of capacity in the top ten, followed by Southwest, with 21%, then Delta Airlines with 18,357,826 seats, 20% of the top ten's capacity. The fourth biggest airline in the US, United Airlines has 15,364,457 seats in the schedule (17%).
The gap between the fourth busiest US airline and the fifth, Alaska Airlines, is 10.7m seats.
Allegiant Air is the ninth biggest airline but has added the most seats month-on-month (355,000).
Our US Aviation Market Dashboard is updated each month. As well as the biggest US airlines, we track the busiest airports and look at which states are adding capacity. View the dashboard now. >>
---
---
Recommended: