Our world is in a constant state of evolution, with technological advancements that have universal implications. The pace of development can be overwhelming and demands a continuous flow of innovation – and the travel industry is not exempt from this.
To keep a pulse on what's changing in travel technology, here is a roundup of key developments, trends, and solutions from last month that show the future truly is now.
After the fallout from a system failure that caused mass cancellations late last year, Southwest Airline recently announced that it will be using Amazon Web Services (AWS) to modernize its infrastructure and applications. The airline, which came under scrutiny for the role outdated IT infrastructure played in the widespread shutdown, will be making a 'large-scale migration' of its digital infrastructure to AWS, which will power its services, store data, and run analytics for the airline moving forward.
Similar to OAG's data cloud transformation with Snowflake, AWS will give Southwest the ability to host, store and access its data on the digital cloud, which will enable more efficient data management and better scaling so the airline will be better positioned to handle future volatility.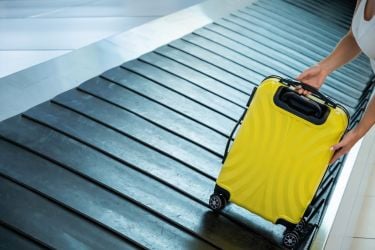 Disruptions in the baggage system have become more noticeable the past few months, with thousands of U.S. passengers traveling back from their holidays experiencing lost or left behind bags. While causes vary, heightened travel demand along with worker shortages often contribute to lost and delayed luggage. And with the number of travelers expected to rise this summer, the current baggage tracking and handling system is in desperate need of disruption in order to avoid additional chaos.
Many airlines utilize tried-and-true systems for tracking and transport, but lack of data sharing between parties remains a weak spot. Without a standard data-sharing practice, tracking baggage between airlines, airports, and third-party vendors can be challenging, especially in larger and more complex airport hubs or when weather incidents disrupt planned schedules.
Let's take a quick look at tech companies adopting new technologies to improve baggage tracking:
As the travel industry continues to move into the future—a key part of the travel experience, the security of passenger baggage—shouldn't be left behind.
In anticipation of this year's Spring Break travel season – where a record number of travelers are expected -- Uber announced new product features designed to make the process of finding a ride and getting out of the airport more efficient and convenient. Upcoming features include step-by-step guidance with photo displays to help direct passengers through the airport to reach their pick-up spot more efficiently, including walking time estimates from the departure gate to baggage claim and suggestions on when users should call their ride.
Uber will also be launching an update to reduce vehicle traffic and drivers' time spent waiting for passengers at the curb at select airports, all of which are among the country's largest and most trafficked: JFK, LGA, EWR, LAX SFO, ATL, and MIA. As travel continues to pick back up into the summer season, these intelligent, data-based technologies will hopefully work to reduce congestion in and around airports and help passengers get to their destinations faster and more effectively.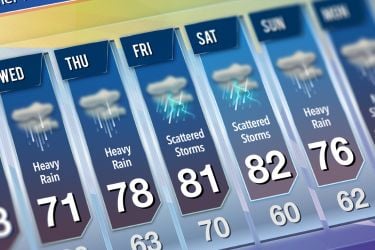 With climate change-related weather events on the rise, the travel industry is one of many that's learning to adapt. Tomorrow.io, a weather-predicting technology company, is helping to change the way the aviation industry understands and plans for weather. The company, which invented the concept of weather intelligence several years ago, leverages artificial intelligence and machine learning to create predictive insights on the weather. They are soon to launch their own satellites thanks to a $19.3 million contract from the US Air Force.
According to the CMO, Dan Slagen, the company currently works with all JetBlue locations, and it has now become the airline's sole provider to flight operations, helping to maintain safety so that employees can prepare and warn of weather incidents - like high winds. This helps the airline anticipate delays, better schedule staff, and protect its fleet, workers, and passengers. The move marks a shift in how airlines are handling higher risk of volatile weather as well as the need for more flexible, software-based, and predictive technology to become more proactive.
Following the buzz of OpenAI's ChatGPT , Expedia Group has announced it will launch a new ChatGPT plugin to enable users to simplify their travel planning. Through this collaboration, users will be able to book their trips with the added benefit of having ChatGPT's intelligence integrated into the process. Once a user successfully maps out their itinerary with the custom plugin, they'll be transferred to Expedia's website to access member rewards and more for booking. KAYAK has also recently announced its own integration with ChatGPT, where the AI will utilize data from KAYAK's search engines to serve as a virtual travel assistant.
Online travel agencies (OTAs) and booking engines are clearly taking advantage of this disruptive technology to improve customer experience. We expect more travel-related applications for generative AI in the future.