Dohop is a Travel Technology company based in Reykjavik, Iceland. Founded in 2004 as a travel search engine for low-cost flight connections, they now enable airlines to create new network partnerships quickly and easily.
Long-standing OAG customer, Dohop, has been at the heart of revolutionizing air travel connectivity since the emergence of low-cost carriers (LCCs). We spoke to David Gunnarson, CEO at Dohop, about what's next for them.
What role does Dohop play in air travel today? What role will it play in the future as the model continuously evolves?
Dohop is the answer to the changing needs of airlines, and implicitly passengers, regarding connectivity in the digital world. For the last years, we have worked alongside several airlines to develop solutions that enable both LCCs and full-service carriers alike to expand their networks. But we go further than just air-to-air connectivity, supporting intermodal connectivity - Dohop powers connections for over 50 airlines globally.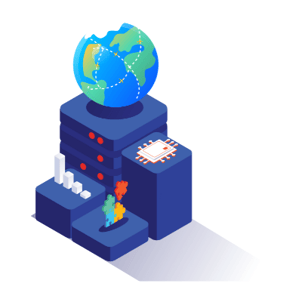 In the future, as people change the way they travel based on growing interest and intent in decreasing impact on the planet, Dohop's role will be to continue to build the right solutions for, and with airlines and intermodal operators, not only to keep up with these travelling habit changes but also anticipate and address them while ushering a positive change.
Why have we seen an uptick in demand for interlining in the past two years? Do you expect this trend to continue, and if so, why?
What really changed recently is the option for LCCs to join the table and connect with full-service and hybrid carriers. This is thanks to the development of virtual interline technology into a solution addressing both airlines and travelers. This technology has proved a much-needed alternative to codesharing and traditional interlining agreements, as it enables quick network expansion and adaptation.
Partnerships are critical in keeping destinations on the map, so we anticipate that this trend will continue, with airlines continuing to partner and intermodal operators and airports joining the conversation.
The success of Dohop partners, trailblazing carriers such as easyJet, Transavia, Vueling, Avianca, and others, reveals the benefits of virtual interline solutions, both for the airlines and passengers, making the choice clearer for future carriers.
Traditionally, interlining is often constrained by codeshare agreements and other legacy constraints. How does Dohop's technology solve these limitations to better enable air-to-air connections?
Our technology provides an alternative to codeshare for LCCs and airlines who do not support ticketing and cannot join codeshare and interline agreements. We complement the traditional interline available to full-service carriers and offer API-based connectivity. By adapting our rich, dynamic, ancillary-inclusive API content, the scope of connections, in terms of the network and content available, expands for airlines.
We enable a customizable selection of ancillaries and do not require bilateral agreements. Each carrier owns the passenger, and the entire operation hinges on transparency. Most importantly, we only enable direct bookings, so airlines own the customers.
How does Dohop solve the common risks travelers face when they create their own self-connected itinerary, such as delayed flights voiding their entire trip, to bags not being checked through to the final destination?
All our itineraries are serviced through the Dohop connection piece. This service is similar to travel insurance, protecting the passenger against delays or cancellations. So, in case of disruptions, our multi-lingual, round-the-clock customer team communicates with the passenger. Their assistance includes support through the disruption, finding and booking alternative flights and paying further costs incurred.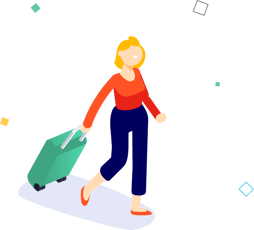 We also help airlines avoid baggage issues, ensuring that responsibility is clearly communicated. Though some airline partners offer through-checked baggage, in most cases it is up to the passenger to collect and check their bags for connecting flights. Dohop ensures passengers understand their role in the safe arrival of their luggage. In order to power this connectivity, we required an accurate source of airline schedules data.
The aviation sector is dealing with an abundance of pandemic-era challenges. How does Dohop help airlines drive growth despite continued bottlenecks?
2020 saw a significant loss in city-pair connectivity; by April the number of unique city pairs was 67% lower than in 2019. The industry was incapacitated, with airlines reducing, or even suspending, activities. Since then, airlines have grown more receptive to partnerships and virtual interline - we help them gain agility, diversify offerings, and emerge stronger. With Dohop, airlines take control and increase revenue, have the choice to sell connecting itineraries, decide who to connect with, own their customers, and enjoy instant settlement and increased distribution.
What do you want the industry to know about Dohop? For example, what should people know that will make them think about Dohop as their go-to solution for virtual interlining offerings?
Dohop has worked alongside airlines and the broader industry to create technology that provides the answer to specific connectivity constraints, always acknowledging the transforming passenger habits and requirements. We currently have a growing, connected network of more than 50 global airlines and, with the help of airline schedules data, put control back in their hands.