---
In the middle of a crisis it's often hard to see beyond it, and to imagine life getting back to normal. The latest crisis to hit the aviation industry, and particularly China, punctuating every conversation at the moment is the Coronavirus. What the full effect will be is, as yet unknown, but for now as we reported earlier this week, China's domestic air service market, and to some extent its international markets are seeing unprecedented reductions in capacity as the country tries to contain the virus.
For many in the industry this will be their first experience of disruption on this scale and many must be wondering how or when the industry will recover. Viruses, recessions and natural disasters have all hit air travel demand in the recent times, but at OAG, we know that these events, whilst always distressing and disruptive at the time, typically do have a short term impact on demand for air travel, but that the strength of demand means that passenger growth always returns.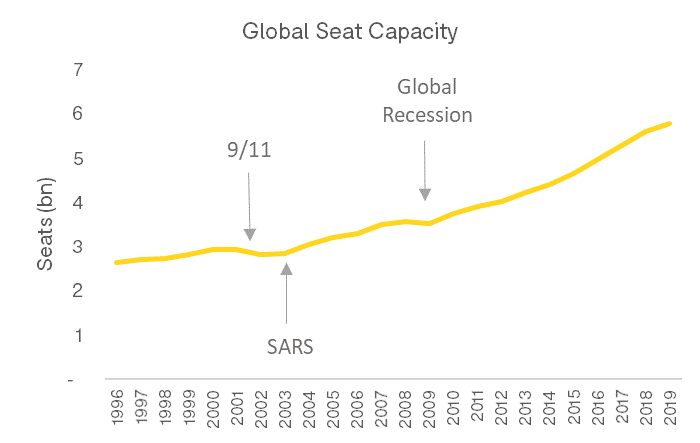 Source: OAG Schedules Analyser
Global capacity slowed in the early part of the new millennium during the SARS crisis which took place in 2003 but recovered, with above average growth in 2004 and 2005 of 7.4% and 4.8%. This is considerably higher than the trend of the previous 5 years of just 2.5% annual growth. By 2007, capacity was higher than it would have been if SARS hadn't happened and growth had continued as before.
In the Asia Pacific region itself, the bounce back effect was even greater post SARS, with capacity experiencing 10.3% growth in 2004, before it went to grow rapidly in the years thereafter until the global recession impacted in 2008-9.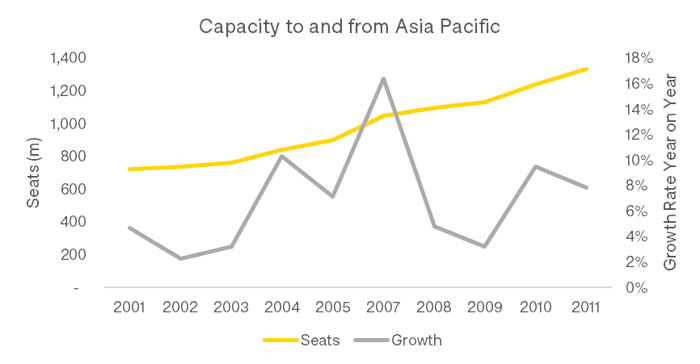 Source: OAG Schedules Analyser
Although limited mostly to West Africa, the Ebola crisis saw a similar effect.
Capacity shrank in 2013 when the virus outbreak began, with carriers taking nearly 1 million seats out of the market, resulting in a 3% reduction. Growth recovered the following year, then paused again with a second outbreak and resumed its positive trend thereafter.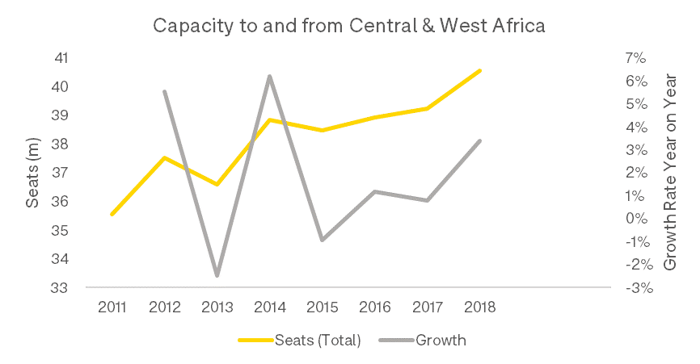 Source: OAG Schedules Analyser
So whilst we can't predict what the final impact to air travel will be for this latest crisis, we know that recovery, typically by around 6 months after the peak of the event, will come and the resilience of demand for air travel means growth will resume in due course.