While destinations and tourism authorities around the world await the return of the Chinese outbound market, the domestic market in China goes from strength to strength. Having shaken off the decline faced in 2020 and again in 2022 with lockdown after lockdown, China's domestic market is well and truly back on track.
Five years ago in 2019, the domestic market was approaching 734m seats per year, and in 2021 it exceeded that, reaching 775m. This year, domestic capacity is set to top 833m, some 7% ahead of 2021, and 14% ahead of 2019.
So where is everyone going? China's biggest cities are most popular, with Beijing - Shanghai remaining a constant at the top as China's largest city pair in capacity terms. This year, over 1.1m seats will operate between these two cities, reflecting above average growth of 16% in this market since 2019. Five of the Top 10 largest city pairs in 2023 start or end in Beijing, which is not a surprise, given the city's status as China's capital. Another four start or end in Shanghai.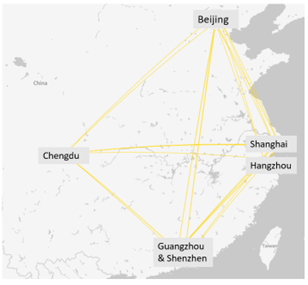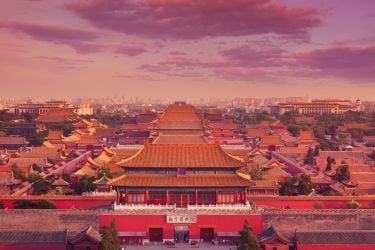 All of the Top 10 largest city pairs in 2023 operate between 6 cities. Beijing is the second largest city in China in population terms, home to 21.7m people. Only Shanghai is larger, with a reported population of 29.2m in 2023. Beijing is also home to many of China's historic attractions including the Forbidden City and the Summer Palace, and offers easy access to the Great Wall of China. It is no surprise that when we look out to the Top 20 largest city pairs, ten of these start or end in Beijing.
Whilst we'd always expect to see strong growth between the biggest cities in a country, it is also interesting to consider the new entrants. In 2023, there were 4 city pairs which weren't in the Top 20 in 2019 and these are some of the fastest growing. Chengdu – Hangzhou was fastest growing with capacity more than doubling between 2019 and 2023 whilst Beijing – Changsha and Beijing – Sanya also saw very strong growth over the same time period.
Hangzhou has emerged as one of China's most popular holiday spots this year, with its West Lake and tea plantations placing it firmly on the wish list of many domestic travellers. Four of the Top 20 biggest city pairs start or end in Hangzhou. Most recently Hangzhou hosted the Asian Games with reports that the city had attracted 13 million tourists by early October . In 2019 there were 103 domestic routes operating to Hangzhou and by this year that had increased to 111. Twenty three of Hangzhou's city pairs have seen flights increase by 50% or more between 2019 and 2023.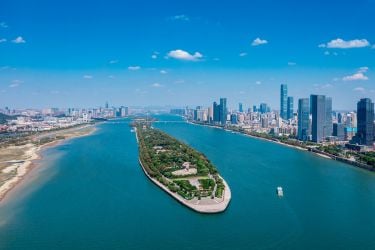 Capital of the centrally located Hunan Province, Changsha, is also experiencing strong capacity growth. It didn't feature in the Top 20 in 2019, but now the Beijing-Changsha city pair is number 18 in the Top 20 and has seen capacity growth of 54% in the last five years. One of China's newest Tier 1 cities, Changsha has a population of 4.8 million and a growing tourism sector. According to the Hunan tourist board , Changsha was one of the top 10 hottest Chinese cities for travel bookings during the May Day holidays this year and was expected to see a 90% increase in visitors compared to last year. Changsha is renowned for the historic revolutionary activities that Mao Zedong carried out when he was younger, and the city has attracted historic and cultural tourism – so called 'red tourism' - as a result. with Chinese visitors keen to learn and commemorate the history of their nation . Similarly to Hangzhou, 25% of Changsha's city pairs have seen growth of more than 50% in flights between 2019 and 2023.
With holidaying 'at home' having become popular during the pandemic out of necessity, many in China are now choosing to explore what is on offer in their own country for a combination of reasons – price, visa access and concerns about security are some of those factors - and it seems unlikely that this will change dramatically in the next few months.
---
Recommended: