Last month offered a variety of technological innovations throughout the travel industry. With generative AI, hydrogen powered jets to reduce carbon emissions and even a robotic worm for engine inspections, companies are working hard to push the boundaries and maximize travel satisfaction to businesses and consumers alike. Here are the headlines that caught our eye this past month.
Expedia Group Builds Generative AI Into Multiple Products In Its "Fall Release" - PhocusWire
Expedia Group has announced a series of new features and products in its "Fall Release 2023." One significant addition is the integration of ChatGPT technology, which will allow travelers to ask questions about a property's amenities and services, with answers generated by AI, based on property information and guest reviews. The Expedia and Hotels.com apps will also feature "dynamic travel guides" with AI-powered conversation capabilities, along with the newly launched "EG Labs," a space for customers to test and provide feedback on new products.

The new AI-powered recommendation engine will benefit travel partners with enhanced capabilities and guest insights, in a move that signifies the industry's commitment to leveraging advanced AI technology – and surely sets a precedent for other brands, which we expect will continue to build advanced AI into their offerings.
GE DEVELOPS WORM-INSPIRED ROBOT FOR ON-WING ENGINE INSPECTIONS- AviationWeek

GE Aerospace has developed a flexible robotic inspection tool called Sensiworm, inspired by inchworms, to optimize on-wing jet engine inspections. This soft robotics technology can navigate through intricate engine components to detect defects and corrosion, a huge advancement in aircraft maintenance technology that could set a precedent for the industry.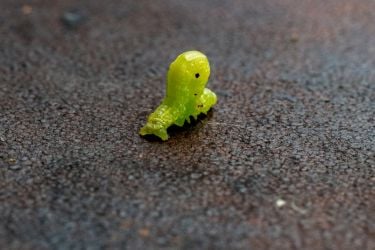 Operated by a device similar to a gaming controller, Sensiworm has a sticky, suction-like bottom that allows it to adhere to steep surfaces without causing damage. GE envisions it as an additional set of "eyes and ears" for service operators during on-wing inspections, potentially reducing engine removals and downtime. Currently focused on inspections, GE aims to develop repair capabilities for Sensiworm in the future, and although It's still in early stages, the technology shows promise for revolutionizing maintenance.
NASA moves a step closer to supersonic passenger flights - CNN
NASA is exploring the possibility of supersonic travel that could reduce flight times between New York and London to as little as 90 minutes. They identified around 50 established routes, primarily transoceanic, where this technology could be pertinent. NASA is also working on a "quiet" supersonic aircraft called X-59, aiming to change regulations and enable flights at speeds ranging from Mach 2 to Mach 4.

Similar studies conducted a decade ago contributed to the development of the X-59 aircraft. The upcoming research phase will also focus on safety, efficiency, economic and societal considerations, with a commitment to responsible innovation. NASA intends to provide sufficient data to U.S. regulators by 2027, but ground tests and a first flight are planned for later in the year. The news signifies a major step towards supersonic – and super convenient – air travel, as innovation continues at lightning speed (no pun intended).
Affirm Signs Booking.com as Latest Buy Now, Pay Later Partner- Skift
Affirm, a "buy now, pay later" service, has partnered with Booking.com, expanding its presence in the online travel industry. Affirm's service will be available for Booking.com customers, allowing them to pay for trips on a biweekly or monthly basis. Affirm already has partnerships with various brands under Booking Holdings, including Agoda, Priceline, and Kayak.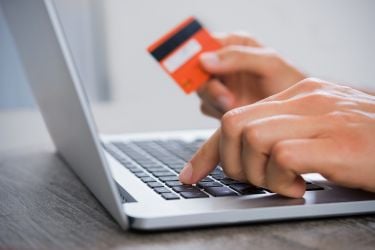 The move into the travel sector could be a lucrative one for Affirm – and a huge benefit to consumers, with more flexible payment terms providing an opportunity for groups with less flexible budgets. Travel and ticketing, including concerts and events, now account for a significant portion of Affirm's revenue, indicating the significant demand for more flexible payment options in the travel industry, which has long been gated by high up-front costs.
Beyond Aero is building a hydrogen-powered jet- TechCrunch
Beyond Aero, a French startup, is focusing on developing a hydrogen-powered business jet to address the aviation industry's carbon footprint. The company is planning to conduct flight tests of its single-engine test bed later in the year. Their flagship product, the Beyond Aero One business jet, is designed with a range of up to 800 nautical miles, a speed of around 310 knots, and seating for up to eight passengers.

Hydrogen fuel cells are viewed as a viable alternative to traditional fuels, as they are already widely deployed in heavy ground transportation such as buses and trucks. While hydrogen storage can be a challenge, the company has secured patents for technology that ensures a heat management system due to hydrogen's unique chemical properties. Beyond Aero believes there is a demand for an alternative to jet fuel engines, particularly among clients with environmental, social, and governance (ESG) goals. There is currently a limited selection of eco-friendly alternatives available in the market.
Read article.

A potential challenge lies in ensuring sufficient hydrogen refueling infrastructure, as it currently lacks widespread availability. The team suggests that airports could utilize mobile hydrogen tanker trailers for refueling, although this would still require investment. This issue aligns with the broader industry trend toward sustainable aviation fuels and providing greener alternatives in air travel, and it will be interesting to see how airports and airlines manage the challenge of implementing sustainable-fuel oriented infrastructure as development of these technologies continue.
---