The world of travel technology continues to show no signs of slowing down as we enter the busy winter season. In fact, with the world largely open for travel again and the busy holiday season just ahead, the biggest stories in travel technology from October show an industry focused on innovation. From "persistent trips" to SpaceX internet, consumers - and businesses - are eyeing how technology can make the trips they're taking better than they were before the pandemic.
SpaceX, the American aerospace company founded by Tesla mogul Elon Musk, recently announced a plan to address one of the most commonly cited issues for flyers - Wi-Fi connection.
Though many individual plane carriers have launched their own in-flight wireless networks since the dawn of the internet, the service often comes for a price, and is prone to outages. SpaceX is looking to solve the issue with a new unique, high-speed satellite internet, Starlink Aviation. After years of testing, the company announced that beginning in 2023, it would roll out its full service to aviation customers; enhancing in-flight connectivity with advanced internet services that can be accessed from anywhere on the planet.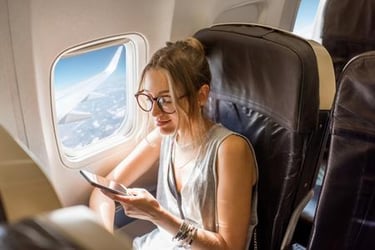 Starlink sets itself apart from standard Wi-Fi (typically relying on ground-to-air connections with an inherently limited range) by having over 3,000 satellites in orbit that enable it to reach any aircraft regardless of location or altitude. In addition to enhancing reach, Starlink is also seeking to revolutionize the slow speeds that are frequently standard on other satellite internet services. Instead of the usual 30-100 Mbps, Starlink is providing a whopping 350 Mbps, allowing all customers to use a service without overwhelming it. Earlier this year, Hawaiian Airlines became the first Starlink Aviation customer, and with passengers eager for a functional in-flight experience, a higher standard for in-flight connectivity will define flying in the coming year.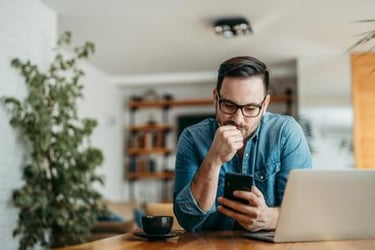 Consumers certainly have new expectations for travel as the world opens up again, and this piece from Phocuswire summarizes key takeaways from industry leaders at this year's WiT Singapore, who reported how they are investing in solutions that will make consumers' future trips even better. Among the trends discussed by travel thought leaders was the notion of a "persistent trip". First discussed in a panel with travel OTA Agoda, the persistent trip is "essentially the notion of booking all your travel components through one platform in a UX that supports that". For Agoda, the UX (user experience) design idea was developed as a solution for consumers who book different elements of their trip at different times, and were unable to have a clear picture of their entire trip in one place.
By collecting data that paints a clearer picture of travelers' booking habits, brands are able to design experiences or solutions that cater to the ways in which their customers are already working.
The global tour operator software market is projected to be valued at $1.2 billion by 2026. For tour operators, who often loop together multi-day, multi-vendor itineraries for dozens or hundreds of customers, digitization can be an uphill climb. Leveraging new digital sales channels, automating certain functions, and doing so while facing a shortage of human labor adds yet another challenge.
Embracing the challenge is Australia-based tour operator Intrepid Travel, which is upping its tech budget by 189% from pre-covid levels. With the opportunity to completely customize an individual's travel experience - and build a customer-centric business - this is a challenge that the technology industry is completely poised to meet.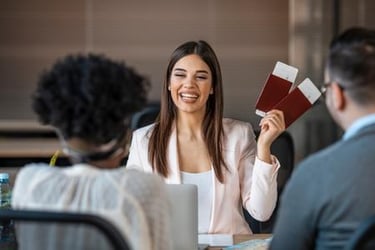 Here are two examples of key travel tech players who are addressing the challenge faced by tour operators to create multi-trip itineraries for today's traveler:
Nezasa have developed TripBuilder, one platform that is able to combine different elements of a trip (booked on multiple sources) into one personalized itinerary, and TripBooster, an in-destination upselling tool that is able to provide recommendations throughout the whole travel lifecycle.
Kaptio created Kaptio Travel Platform which is designed to reduce the number of underlying systems tour operators use, creating a streamlined approach for the tour operator and a personalized user-centric experience for the customer.
Destination marketers have long combed mobile geolocation data, industry performance, sales data, forecasts and more to paint a picture of visitor behavior - and in turn, understand their DMO's (destination marketing organization's) effectiveness. And while the masses of data that a destination collects is the key to their success, it's also a challenge; efficient processes to store, channel and manage these data points can be time-consuming, labor intensive and prone to error.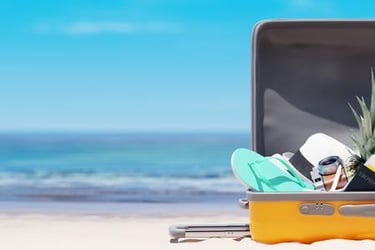 Dashboards like those available through Sojern offer a self-service approach that can streamline data collection, making it easier to see when people are looking to come to a destination or simply searching for general places to go. The data these inquiries collect can show DMOs not only visitors' demographics and location, but what kind of trip they are looking to take. Targeted data is critical for DMOs as it allows them to spend their marketing budget wisely and meet people in the moments that matter - the second they decide to book.
This piece from ZDNet poses an interesting question for the future of travel technology – can AI (artificial intelligence) know more about our travel preferences than a human does?
In the case of travel giant Expedia, it just might. Expedia's website, famous for its useful travel recommendations including tips, price tracking and more, are in fact generated by AI and ML (machine learning). As noted by Expedia's CTO Rathi Murthy, "There is really a lot of complexity for a human eye to detect what our algorithms can," says Murthy. "There are many signals on the traveler side, as well as the partner side that our models are able to catch."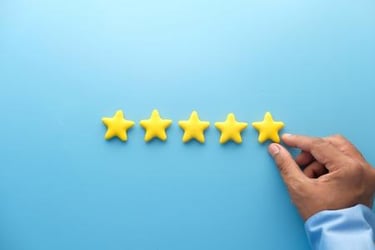 The data that Expedia collects (and ultimately, acts on) learns about your personal preferences from your profile, choices and patterns of behavior in addition to supplier data. Take the brand's latest solution, the guest experience score. Unveiled in May 2022, the guest experience score takes signals from customer reviews, experiences and other human-generated indicators to give a hotel property a singular "score" which determines how properties are presented to site visitors.
By using AI and ML-backed models, Expedia is better able to harness the traveler experience and distill it for future visitors, reducing business costs and man-power intensive business processes. As ever with data collection in travel, the more we learn, the better prepared we are – and as AI continues to evolve, capture greater insights and further personalize our experiences, it's safe to say our best trips are still to come.