October is here, and before the world dives into fall, we're taking a look back at the top travel tech news from September.
The final month of summer saw a spike in conversation around technologies and future applications for the travel industry, keeping digital transformation top of mind as the travel industry looks ahead to the new year. From biometrics to translation apps, here's a look at last month's headline-making travel technology news.
Known for their highly regarded rankings of the best new players in travel, Conde Nast Traveler's recent list of 56 innovators honors the people and businesses reshaping the future of the industry. Among those changing the way we travel is Revolve Air, a manufacturer designing a new way to move global travelers. Revolve first of its kind folding wheelchair is revolutionary technology for accessible travel.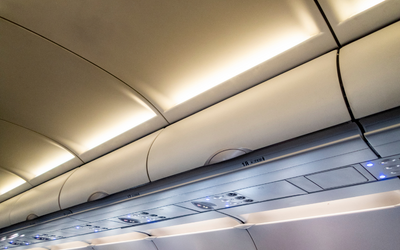 The wheelchair's design is 60% more compact than standard wheelchairs – so compact that it can fit in overhead plane lockers. According to designer Andrea Mocellin, Revolve is as easy to unpack as a conventional folding chair. The company has ambitions to not only make its models available for sale as soon as 2023 but offer them to airports and train stations so they can be easily accessed by travelers - ushering in an era of travel that's truly accessible for all.
The move away from COVID-19-prompted travel restrictions has left many brands - and travelers - scratching their heads. While health requirements have largely relaxed around the globe, recent history has many travelers still wondering what's needed from them before arriving at their destination. This worry is particularly amplified for cruise and international travelers, who may be reminded of stories about travelers stuck in quarantine in far-flung destinations from earlier in the pandemic. Also reminded of this is Holland America, who recently launched a new tool to make it easier for travelers to find out what protocols are required for their cruise, as reported by Travel Agent Central.
The brand's new "Health Protocols Tool" means booked guests only need to enter their booking number into the website portal, and the exact vaccination and testing requirements will be outlined. Holland also announced the VeriFLY app will now include the health requirements needed specifically for each cruise. By making it simple for guests to know what barriers they need to address before embarking on their journey, Holland is addressing the real final barrier to post-pandemic travel - traveler anxiety.
September is one of the busiest months for travel in the U.S, and after months of news-making travel delays and cancellations, the government reported air travel complaints are up 270% from pre-pandemic levels. In a new approach, the Biden administration launched a dashboard for passengers to check if airlines will provide meals, rebooking, or hotel rooms when flights are delayed or canceled because of issues in the airlines' control. The Transportation Department unveiled the website after what it called an "unacceptable level" of flight disruption this year. The dashboard details which of the 10 major U.S. — including Delta Air Lines Inc., American Airlines Group Inc., and United Airlines Holdings Inc. — provide meal vouchers when passengers wait three or more hours, and which offer lodging if the delay is overnight.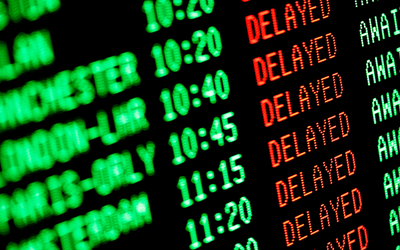 After the U.S. Transportation Secretary Pete Buttigieg pushed for airlines to provide meals and hotels for lengthy delays, eight of the 10 major players pledged to provide hotels, and nine of the 10 are committing to meals. The dashboards are not only a tool for airline accountability, but streamline passenger experience, and could significantly offload the burden on airline customer service representatives. For transportation workers including pilots, the dashboard has the added benefit of encouraging airlines to improve operations, and could be further built out to include flight delay data for which carriers could assign a cause like weather or security - creating a central location for airline data that could benefit not only travelers, but all entities within the travel sector that depend on on-time flights.
One of the long-standing barriers to international travel is also one of its most obvious - language. Technology has made it possible for interested visitors to coordinate elaborate itineraries, identify the most swoon-worthy Instagram shots and secure reservations all online, all in advance. And while this can make for relatively streamlined pre-trip planning, travelers are still faced with the task of navigating around a country without a shared language once they arrive at their destination. Acknowledging the difficulty facing visitors to regions like Asia, The New York Times airports on the best translation and language apps for visitors to Asia. The piece notes a boom in photo translation apps, where only a camera is required to translate any sign, menu, or note.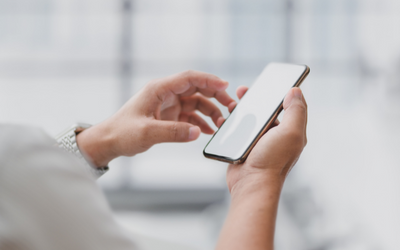 Some smartphone apps even let you try your hand at handwriting, where travelers can use a finger to sketch the character they see and get a quick translation. Handwriting also can be good for language learning, who may want to engage with non-roman characters in a more active way while traveling. And apps not only cover reading and writing - speech-to-text is offered on many translation apps, and apps like SayHi specialize in voice and audio, enabling you to play a translation in a man or woman's voice, and at varying speed. Given the richness and diversity in languages across Asia, the boom in translation technology covers all learning styles, traveler styles, and translation formats - making it easier for travelers to connect across cultures.
Satisfying the growing demand for contactless travel is big news, according to a new piece from Skift. Star Alliance, the world's largest airline alliance is taking notice - and wants roughly half its 26 members to use biometrics technology by 2025. Star Alliance hopes to reduce processing time through airport security, baggage drop, departure gates and more by increasing the number of airport touchpoints where passengers can use biometrics technology. Applications for biometrics include technologies like facial comparison, which allows someone to use their face as a boarding pass.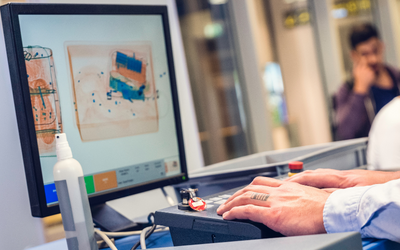 But recognizing the role that airports are playing in facilitating biometrics, Star Alliance has four European airports participating in its biometrics program that will add additional touchpoints and hopes to increase the number of participating airports. The move echoes efforts across the travel sector to validate identities with technology ahead of security checkpoints. 35% of airports plan to implement one biometric token that gets passengers through all checkpoints within the next three years, and with the movement continuing to gain ground, travelers can expect to see significant benefits.