From booking, luggage, boarding to all the on-flight operations in between, data and digital technology are transforming the aviation industry – and we're celebrating some of the innovative brands and industry leaders who are leading the charge. Whether they're bringing in AI or reinventing the customer experience, here are a few key players that are leading the way when it comes to utilizing data and technology for digital transformation.
Air Canada:
Air Canada has made a dedicated effort to focus on data strategy and business intelligence to take advantage of AI and real-time data for better decision-making. This includes forecasting aircraft capacity for more efficient cargo traveling and better integration with retailers on shipping and delivery updates for its e-commerce offering.
The carrier is also focusing on other hi-tech solutions such as implementing dedicated Artificial Intelligence Labs to reach its goal to integrate AI within its operations and customer experience.
The airline also has an impressive list of "firsts" when it comes to tech adoption. They were the First Canadian airline to develop a skill for Amazon's popular voice service, Alexa; the first Canadian airline to offer in-seat Wi-Fi access on select North American flights and across all 129 narrow-body aircraft; the first airline in Canada to introduce mobile booking through an Apple app and the first North American airline to release mobile applications for Apple and Blackberry devices (doing so in August and October 2009, respectively).
Air New Zealand:
Air New Zealand has a history of identifying innovative technology that enhances the experience it delivers. In 2015, they launched Airband, a wearable wristband for children traveling unaccompanied that gives guardians greater visibility of their young one's journey. Other innovations include an artificial intelligence chatbot called Oscar and a unique coffee ordering feature on its mobile app for customers using certain airport lounges.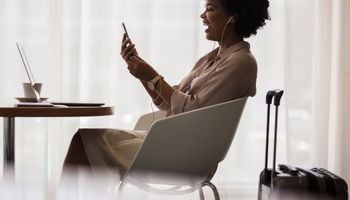 While Air New Zealand has long been a leader in innovation, the airline was significantly impacted by the pandemic and New Zealand's travel restrictions. The airline hit the ground running post-pandemic, taking a digital-first approach in their COVID recovery and doubling down on digital transformation to streamline core operation processes.
Additionally, in June 2022, they launched the world's first economy sleep pods, Skynest, becoming the first airline to offer comfort to the entire flight, not just business class.
Finnair:
Finnair is committed to delivering the best possible customer experience while also maintaining sustainable practices through deploying modern data analytics and sharing. With accurate operational data, the airline can continuously develop more accurate flight plans so that they can maintain OTP while avoiding additional fuel use.
This centralized data and digital-driven approach also enabled them to improve their marketing strategies and increase bookings by 31%.
Ryanair:
Many airlines may aspire to be the "Amazon" of the travel industry, but with their opening of Ryanair Labs, Ryanair hopes to do just that. Their global innovation labs program aims to double down on innovation and focuses on four broad categories: data analytics, software development, quality assurance and UX and design. So far, they have opened 3 labs in Ireland, Poland and Spain. In addition to building out a global innovation development program, Ryanair recently implemented a unique use of AI to optimize flight food stock and improve the traveler experience with their aptly named ML tool, the panini predictor.
KLM:
While they may be the world's oldest airline, they've taken a data-driven approach to digitization, with AI and machine learning. Back in 2017, KLM mounted a major effort to become the front-runner in digital operations.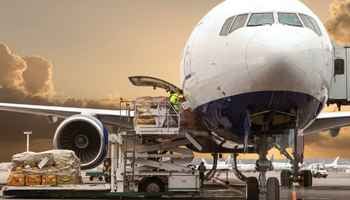 Through its partnership with Boston Consulting Group (BCG), they began using data and advanced analytics to coordinate decision-making involving fleet and ground operations, maintenance, crew and passenger needs, for every flight every day. This resulted in substantial success. For example, the airline was operating 8% more flights while improving on-time performance by 5 percentage points.
The airline also worked with IBM and Apple to create its own APPron mobile app to give to give ramp officers and coordinators increased accessibility and centralized airline, cargo, operations and baggage data.
Air Baltic:
As the first airline to start accepting cryptocurrency, Air Baltic is an example of the rise of cryptocurrency for payments within the travel industry and beyond. Heading up the "airline crypto revolution," Air Baltic led the charge of airline loyalty programs that were developed, tracked and sold on the blockchain.
Singapore Airlines:
Singapore Airlines has been focused on using data and technology to radically transform and improve the customer experience. Earlier this year, they launched a new aviation lab to boost digital transformation, develop cutting-edge solutions in traveler-centric digital services, revenue management, security and safety in air travel and organizational effectiveness.
The lab will launch research initiatives in four areas including revenue management, where the plan is to "develop a new approach to design optimal price tiers for air tickets and manage seat inventory."
Lufthansa:
About 5 years ago, Lufthansa created its AVIATAR digital platform, or an independent digital TechOps platform, in order to kick off its digital initiative and achieve the following goals: digitize the core of its business, digitally enhance their portfolio and extend their product portfolio with standalone digital offerings.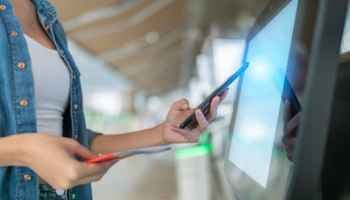 Lufthansa has also led the charge on utilizing technology to design a more "customer-centric airline," including more digital customer touchpoints and personalization into the business. They also became one of the only 2 airlines last year to use Star Alliance's interoperable biometric identity, which streamlines the traveler's journey from security to boarding by replacing paper documentation with biometric identification.
EasyJet:
Innovation has always been a part of easyJet's identity, with a focus on capabilities in IT, data and change through deployment of technologies, data and people. EasyJet maintains an app and mobile-first mindset with initiatives like optimizing its web booking interface, offering self-service booking management, improving online redemption management, developing pre-order capabilities for retail onboard, payments innovation, or even enabling passengers to book travel using just a photo of their desired destination.
The airline is also committed to pioneering tech to improve operations such as on time performance with pre-tactical and strategic air traffic control planning, engineering innovation with drones and AR and collaborating with Airbus and Nicarnica Aviation on ash detection technology AVOID.
Wizz Air:
Committed to a seamless digital, mobile-first customer experience, self-service and automation, over 94% of Wizz' distribution is done directly to customers through its digital channels. Powered by automation and tech, their customer programs offer passenger convenience: WIZZ Flex gives customers full flexibility to change their plans, their loyalty program guarantees discounts for returning travelers and the Wizz Ride mobility app enables travelers to plan their end-to-end journey and auto check-in. The airline also recently announced a partnership with Trustly, enabling customers in Denmark, Finland, Norway, Sweden and the UK to pay for flights directly from their bank account.
JetBlue: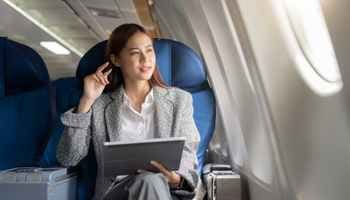 As the first airline to bring live TV and Wi-Fi onboard, JetBlue is continuing innovation with their data strategy. They started their Customer 360 initiative, which uses ML and AI to better identify customers, prepare for unforeseen events and democratize data for better efficiency. With Snowflake's cloud-based data platform, the airline has a central and always available dataset to maintain continuity to make real-time and even predictive decision making.
WestJet:
WestJet is known for its data connectivity and efficiency, most recently with their recognition of Best Inflight Connectivity Innovation with ZeroTouch technology. Using connectivity, they are able to upload or offload data and media from the plane without additional technician report, enabling them to cut data load times by 85%, eliminate previously time-consuming and labor-intensive processes and provide passengers with enhanced entertainment offerings.
Their ability to scale, tweak and index data in real time with Snowflake's flexible data infrastructure is also empowering their engineering teams to use the data in more creative and analytical ways.
Southwest:
Fuel prediction to optimize energy efficiency is becoming increasingly vital and Southwest is leading the way with its investment in data analytics as part of its fuel consumption project. Thanks to Big Data and AI, Southwest has built eight predictive models, encompassing time series algorithms and neural networks that allow its analytics system to produce up to 9,600 fuel demand forecasts per month and for over 100 airports.
Additionally, the airline has emphasized its commitment to customer experience with a $2 billion investment focusing on digital experience and more connectivity.
Emirates Airlines:
Emirates has continued to implement innovative tech to improve customer service Since 2019, the airline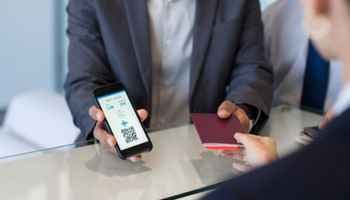 implemented biometric touchpoints, self-service check-in and bag drop kiosks for contactless and more frictionless boarding as well as new technology allowing customers to easily report delayed or damaged luggage to improve transparency and other bag related issues.
In partnering with Snowflake, they furthered their digital tech abilities to personalize services for customers and provide data-driven offers to optimize the entire customer journey.
Malaysia Airlines:
Malaysia Airlines, known for its exceptional customer experience, frequently leverages data to enhance customer journeys. They most recently expanded its partnership with Amadeus and their tech capabilities in adopting Altéa NDC to modernize the experience for the business travel community. The airline also partnered with IBM to leverage data and AI for a "Personalized Pricing and Offers" email ad campaign that provided customers more tailored recommendations, resulting in a 34% increase in bookings.