The global Skift Travel Health Index is 86 points (+0 pp MoM) for September 2022. Discover the latest insights from the Skift team in the Skift Travel Health Index: September 2022 Highlights.
Each month the Skift Travel Health Index provides an update of travel performance in 22 countries around the world. As one of Skift's data partners, we provide flight data (powered by OAG Metis) to enable the reporting of travel performance along with other key data points - together this creates the Skift Travel Health Index, a vital source to track the travel industry's recovery from the COVID-19 pandemic.
The key takeaways from September's report are:
The global score has remained stagnant at around 86% since June 2022.
Getting back to pre-pandemic levels is mostly dependent on the Asia Pacific region and the airline industry returning to a good supply and demand.
China continues its zero-Covid strategy, while other Asian countries are racing to re-open their borders.
The "travel epicenter" looks to be moving west.
"Europe will likely become the largest travel region by the end of 2022, taking the title from the Asia Pacific region. While traffic has recovered to 85% of pre-pandemic levels in Europe, it sits at only 45% in Asia Pacific." - Wouter Geets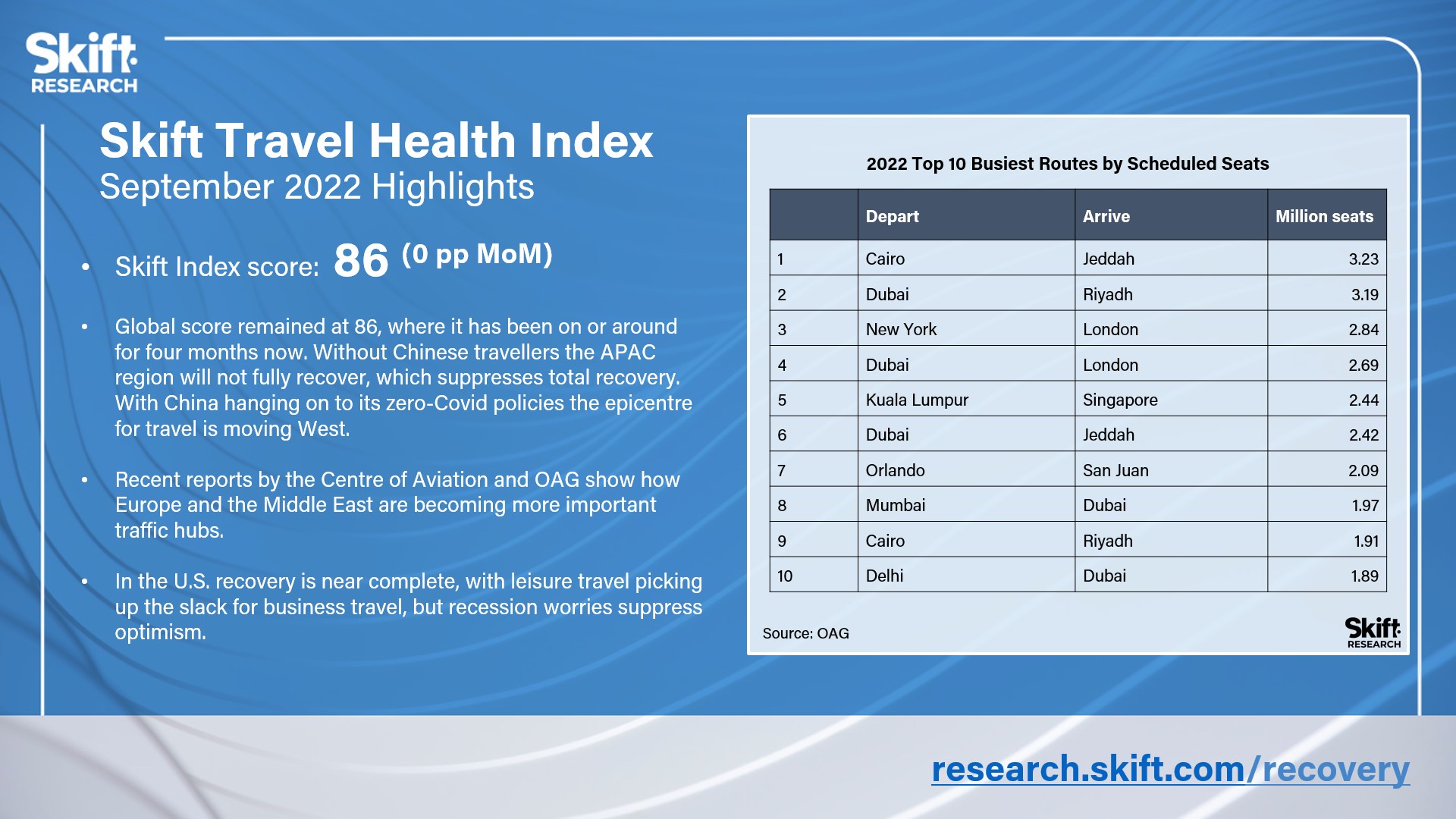 Download the latest Skift Travel Health Index Highlights here
---
Related OAG Content: