The global Skift Travel Health Index is 101 points in April 2023. Here we're bringing you selected insights from the Skift team in the Skift Travel Health Index: April 2023 Highlights.
As one of Skift's data partners, we provide flight data (powered by OAG Metis) to enable the reporting of travel performance along with other key data points - together this creates the Skift Travel Health Index, a vital source to track the travel industry's recovery from the COVID-19 pandemic.
This month recovery is at 101%, meaning the travel industry is surpassing pre-pandemic performance. This is a global average so does not mean that all sectors and markets are fully recovered, but it is a milestone moment.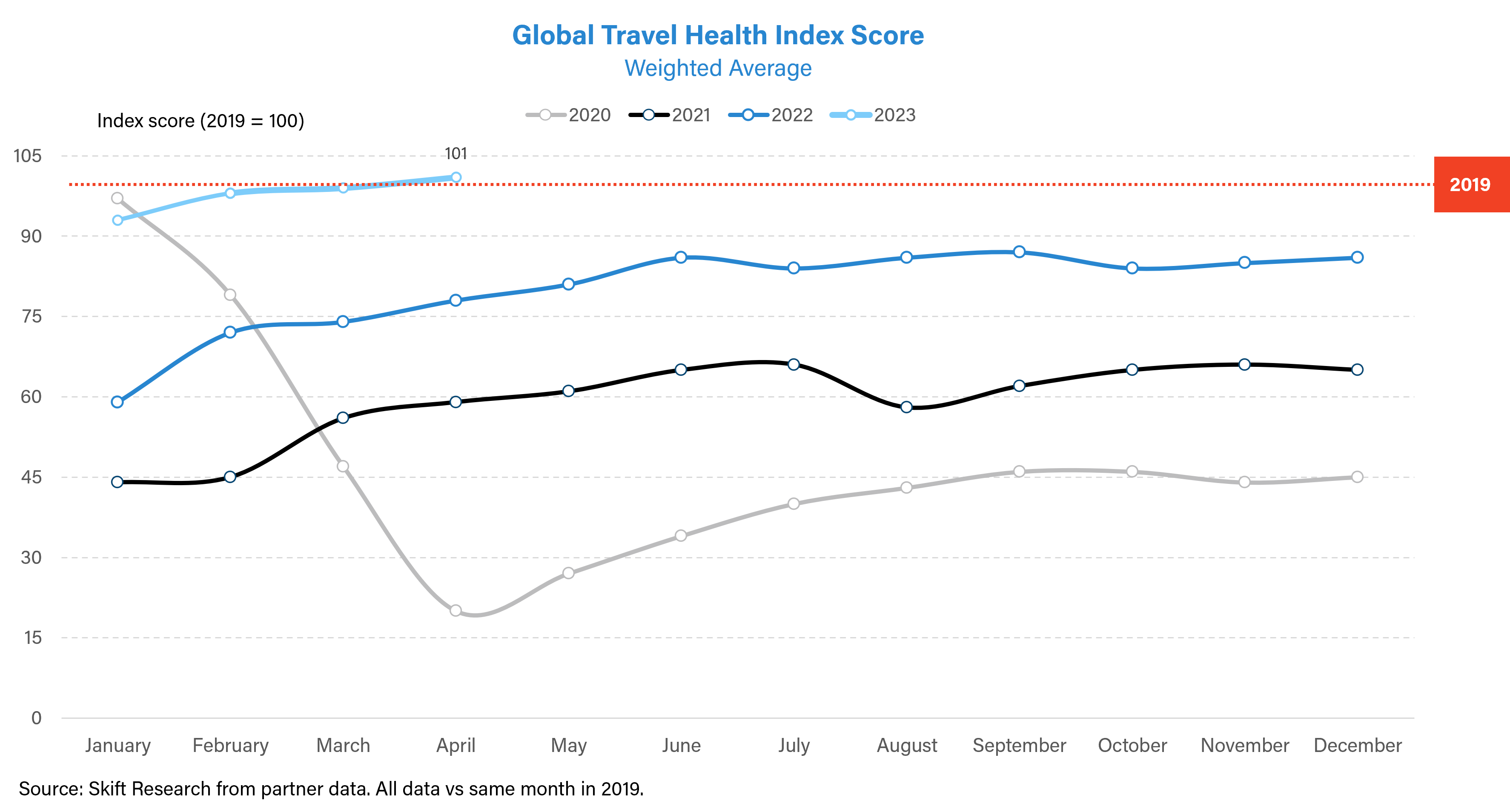 Highlights from this month's Skift Travel Health Index include:
Several holidays observed globally during the month of April helped push regional performance.
Except for North America and Europe, which are just shy of full recovery, all regions outperformed pre-pandemic levels.
While flight searches have been high in all regions except North America, the North American region has recovered 94% of flight bookings in April 2023.
"For the first time since January 2020, the Skift Travel Health Index has seen its global score move beyond 100, indicating how global tourism is now performing better than it did before the pandemic. Every region included in our index showcased growth over the last month." - Saniya Zanpure
Download the latest Skift Travel Health Index Highlights here
---
Related OAG Content: