The recovery across the travel industry is gaining steam, and hotels are getting a chance to focus on some of the larger questions spurred by the recent mass-adjustment: what aspects of travel matter most to customers, and how can they provide a streamlined experience?
From implementing QR codes in rooms that directly link to nearby restaurants, to using AI (artificial intelligence) to simplify direct booking, the hospitality industry has taken change in its stride and is getting ahead of the technology curve to cater to new customer preferences, modernize old systems and draw in new business.
AI-Powered Bookings Streamline Reservations
One of the first steps in any traveler's journey is booking accommodations – and modernizing the booking experience is one way for hotels to stand out in the industry. Allora.ai, a highly advanced machine learning platform is looking to revolutionize the U.S. hospitality technology market by offering customers a more personalized booking experience.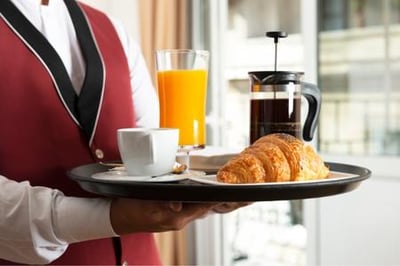 By assessing over 400 million customers' online bookings, Allora.ai has provided an in-depth look into the customer experience. They pride themselves on "perfecting the science of direct guest acquisition" by catering to travelers' needs before they arrive, versus when they're already checked in. Once a guest visits a hotel website, Allora.ai's machine learning begins to evaluate the customer's behavior and works to deliver tailored product recommendations and upgrade packages that will most likely lead to guest conversion. It can also analyze 150 algorithms to identify cancellation risks.
Alloa.ai's digital and value optimization helps to evaluate customer booking patterns, understand evolving trends, and provides hotels with an unparalleled amount of guest information to help them better acquire and retain customers.
Blockchain Reservations Protect Customer Data
While some companies are utilizing AI to better identify customers' booking patterns, others, like Winding Tree, are venturing into new online communities to find future guests.
Winding Tree recently designed a tool within the Metaverse, a largely undeveloped phygital world that relies on blockchain technology. As an innovation network that ties together blockchain and travel, Winding Tree's goal is for travel providers to connect with their communities through decentralized tools.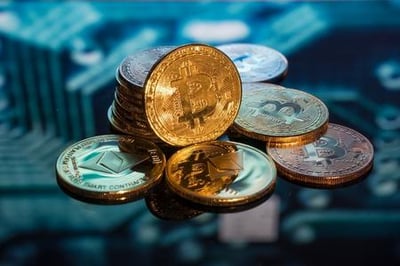 Their new tool "WIN" was designed to operate in conjunction with blockchain-industry events. One of their current projects is centered in Amsterdam around Devconnect, an Ethereum conference that will run until April 2023. The three hotels in Amsterdam chosen for WIN's pilot program, including a Hilton DoubleTree, offer a fixed number of rooms to be booked through their blockchain-based platform. Interested customers must connect a crypto wallet to WIN in order to complete a booking, and the room is paid for using a cryptocurrency named xDAI. Once payment has been confirmed, the traveler will receive all relevant booking information through an NFT (non-fungible token), generated in the form of a QR code which can then be scanned at check-in.
The upside to booking hotels through blockchain and NFTs is that customer information is protected. With online travel agents (OTAs), information is shared and can be distributed, whereas NFT reservations are a more direct, private and secure way of booking for the customer. While it's still early stages for NFT reservations, some hotels like Hilton believe that the advantages and benefits to experimenting with blockchain bookings and crypto payments outweigh the risks of being left behind.
Personalized Hotel Stays from Check-in to Check-out
When customers are researching travel accommodations, a big deciding factor is typically the perks and advantages a hotel can offer them. Customers want to feel special; hotels that cater to and personalize packages based on their specific interests are appealing to travelers. Companies are now using technology to take that a step further, like hotel software company Oaky.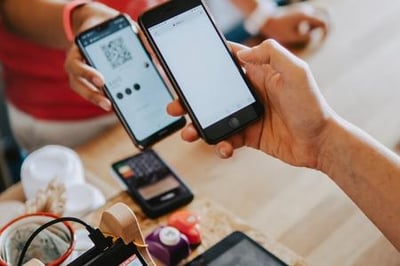 Oaky is marketing its new in-stay upselling feature to hotels in order to increase guest retention, and the program is already being used by hospitality juggernauts including the Hard Rock, Radisson, and Minor Hotels brands. Post-pandemic, travelers are searching for contactless service; Oaky's platform allows guests to browse their site and add on perks like late checkout, parking, breakfast, and more from the comfort of their own room. These additions can be made at any point in a guest's stay, from pre-check-in up until check-out. Oaky's platform helps to automate the process of add-ons, communicating directly with different departments in the hotel to ensure the guests are receiving requested items in a timely manner and leading to an overall better guest experience.
Another deciding factor customers take into consideration is the availability of food options around their selected hotel. While most restaurants include an on-site restaurant, a labor shortage has left many F&B outlets vacant in the wake of the pandemic. This is where Breeze Technology hopes to bridge the gap.
Breeze partners with local restaurants to offer a QR-code menu platform to hotels designed to offer in-room dining, regardless of whether or not the hotel has an on-site restaurant. Guests scan the QR code located in their room and have access to a curated menu from a local restaurant or ghost kitchen chosen by the restaurant. The difference between Breeze and other delivery apps, like Uber Eats and Seamless, is that the hotel gets to curate the experience by hand-selecting menu items and deciding how they're priced, packaged, and presented. Using Breeze's pre-selected restaurant also cuts down on the number of delivery drivers on property and eliminates guests having to leave their rooms for food. It's the answer to streamlined in-room dining that many hotels are looking for.
IoT Technology Keeps Hotel Staff Up to Date
Cleanliness has long been a concern for the hospitality industry, one that became a particular focus during the pandemic. But just as COVID-19 gave rise to a rush of new sanitation systems, new startups are also focusing on age-old problems.
Valpas, a Finnish tech startup, is making sure that hotel visitors don't have to worry about a long-feared uninvited guest – bed bugs. Valpas, who currently already help luxury hotel brands combat bed bugs through traps hidden in custom bed legs has upgraded their system to augment the efficiency of the process.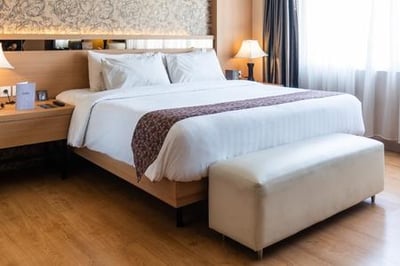 The products are still incorporated into the beds directly but are now able to scan the room and connect the bed legs together to form a mesh Internet of Things (IoT) network. This network then communicates with the hotel to provide automatic updates. The traps work because they're designed to attract the bugs through a specially designed collar and coating; the bugs are effectively stopped before they ever get the chance to make it past the bed leg. Valpas' new technology increases the efficiency of bed bug reporting, as updates are provided in real-time. Management can quickly take action to remove them, rather than dealing with an overwhelming infestation.
As travel demand continues to improve, the hospitality industry is learning that customers have become more selective with how they spend their money. Travelers have come to expect certain perks post-pandemic, like contactless check-in, advanced hygiene protocols and more. Hotels understand that investments in hospitality technology are key to keeping up with their competitors and being able to offer guests a personalized and seamless experience from start to finish will increase guest retention and ultimately improve the customer travel journey.