Technology has transformed how we travel and what we experience when we do. The impact of digital technology in tourism in undeniable, and recently, it's changed how we pay for it too, with the usage of financial technology or "fintech" quietly building behind the scenes. The rise of e-commerce and digital service platforms like Amazon and Uber brought seamless, "pay anywhere, anytime" payment systems to the masses, and the technology changing how money moves has been advancing rapidly ever since.
FinTech in travel has the potential to expand businesses revenue streams, reduce costs and improve the customer experience. In fact, nine out of ten leaders in the travel business view fintech in travel and payments as not only a high priority, but an important investment for capturing the expected rebound in travel - making it potentially one of the most significant advancements in travel technology to date. Here are a few ways fintech is being used in travel, for both companies and consumers alike, and becoming a major part of digital technology in tourism.
FinTech: Modernizing Payments for Frictionless Travel
For travel brands dealing with a highly mobile, globally based customer base, standardizing financial transactions is complicated by the lack of a shared, global currency. The monetary hurdles that come with international travel has, in some ways, become the last battle in the industry's quest for efficient, personalized customer experiences. This is where FinTech in travel has been able to make a major difference.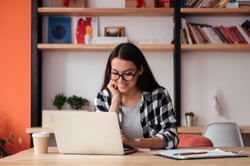 One promising development for travel fintech is the wide-spread adoption of "buy now, pay later" (BNPL) payment methods. Already widely used in retail, the BNPL method of payment presents a huge opportunity for FinTech to impact the travel industry due to the high cost typically associated with trip planning. Flexible financing with installment payments opens consumer's budgets, enabling them to consider a wider range of hotel, transportation and experience providers that they may not have been able to pay for upfront. Spirit Airlines recently launched a short-term partnership with BNPL solution Uplift for consumers to book flights with interest-free payment installments. Qantas launched a "fly now, pay later" partnership with BNPL provider Zip, enabling customers to book domestic and international flights with payment installments that can also earn them loyalty points for Qantas through Zip's own loyalty program, Zip Rewards. Financial technology provides a flexibility that can be used to better personalize payments for consumers, opening up new possibilities for travel.
Digital solutions that simplify travel transactions can vastly improve the industry's problem with payment connectivity, by making it more efficient for brands and customer-centric for travelers. Advancements in travel fintech are a critical step for reaching consumers who, as research suggests, are increasingly social, mobile and cashless. They're rejecting traditional financial products and systems in growing numbers - according to data collected by Thune, almost 50% of Gen Z'ers use a mobile wallet, and nearly 25% of Zoomers in Western markets never use cash. Several fintech innovations have come into power with these changing consumer behaviors in mind. "Tokenization," or the ability of merchants to securely store customer payment information in their own systems for future use, caters to cash-less consumers by enabling them to easily pay at retailers they've frequented previously (a win for consumers that also builds brand loyalty). "Last mile digitization" is another efficiency-based payment approach, where technologies like QR codes or quick-links upgrade card chip or pin payments to e-commerce platforms, even in in-person environments like airport shops or hotel check-ins. The modern on-the-go consumer expects to encounter the same ease of payment booking a vacation at home as they do paying for a hotel stay across the globe. By increasing payment connectivity, fintech can simplify and standardize the experience of paying for travel.
The idea of simplifying the travel payments has also given rise to fintech innovations that target corporate travel expenses, a historically paper-heavy, complex endeavor that could be easily streamlined with digitization. Spend management company TripActions recognized how the need to digitize corporate travel expenses was also further complicated by the pandemic, where suddenly "work from anywhere" policies meant large enterprises were in dire need of a single, unified travel and expenses solution. With a roster filled to the brim with big-name clients including Heineken, Snowflake, Adobe and Wayfair, the company's core solution Liquid by TripActions allows employees to submit expenses automatically, with 99% precision, using a Liquid Visa card. They also offer a smartphone app here users can see their latest activities, manage their balance, suspend cards or report them lost in the case of theft, and even connect to their Apple or Google Wallet so customers can spend – and travel – in real time. It's not only a revolutionary way to manage expenses, but in the broader vision of travel, a revolutionary concept to all-but automate the payment experience for complete consumer travel confidence.
Managing Risk and Boosting Traveler Confidence
FinTech products and services not only cater to consumer's preference for flexible, connected payment systems, but can boost consumer loyalty and create new revenue streams for businesses. Online booking giant Booking.com launched a new financial technology unit dedicated to simplifying some of the industry's biggest financial hurdles, like paying for hotel stays where there's a different local currency or making a purchase commitment for a future vacation. By standardizing the foreign exchange, Booking.com can connect more elements of a consumer's individual travel plans.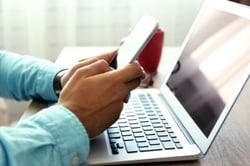 FinTech has also opened a new avenue for reducing risk and boosting traveler confidence. Online travel agency Hopper has banked on the introduction of protections for flights, hotels and car rentals purchased on its app. The cleverly titled policies address common travel purchase concerns, like "Cancel for Any Reason," which applies refunds for any cancellations even for non-refundable rates, and "Leave for Any Reason," a product that enables guests to leave a hotel at any time if they are not happy and rebook at a different hotel in the same category with Hopper covering the rebooking costs. Hopper also recently expanded its lineup of financial protections for travelers with the introduction of Standalone Trip Production. The product enables travelers to add flight disruption or cancellation protection to bookings made outside of Hopper, offering a safety net wherein travelers can get a refund in the form of Hopper's "Carrot Cash" credit or a credit to book another flight in the case of a cancellation. Not only does the product provide reassurance in times of uncertainty and alleviate a common pain point, but it serves as a way for Hopper to gain customers, increase brand recognition and boost revenue with refund incentives that can even apply to purchases made outside of Hopper.
At the heart of travel FinTech operations is data, especially those managing chargebacks or refunds, is data-informed visibility. A critical component of disputing a transaction or refunding a purchase is access to data that can center a traveler within their journey, like flight information or schedule data. When did that flight arrive at its destination? How long were they waiting in the air for? Take the case of Hopper: OAG's Flight Info Direct fuels Hopper's Flight Delay Guarantee, wherein Hopper customers can rebook a different flight at no additional cost if theirs is delayed or cancelled by an airline. Access to accurate, up-to-date flight schedule information is critical for staying ahead of chargebacks or service-related refund disputes. By integrating flight information with travel fintech, and increasing visibility, there's an opportunity to automate an important process.
Innovations in travel fintech encourage closer collaboration between industry businesses while better meeting the needs of consumers. Digitizing payments and offering new fintech products is just one of the many ways technologies are facilitating greater connectivity and enabling a more traveler-centric experience. As the industry continues to evolve, and digital technology in tourism becomes even more relevant, travel fintech will take on a greater role in shaping how we travel - and how we pay for it - in the years to come.
---
Recommended: