The announcement of a merger between two of the largest Russian airlines, Aeroflot and Transaero, is the latest act of consolidation in the aviation industry. Aeroflot will absorb its weaker rival which has built up debt and faced a drop in demand as the Russian rouble has lost value.
This month (September 2015) Aeroflot has a 35% share of airline seats operating to, from and within Russia, while Transaero has a further 12%. Even allowing for the business shake-up required at Transaero, the combined entity provides close to half of all Russian airline capacity.
What is surprising is the limited extent to which the two carriers currently compete. Of 550 domestic routes operated in Russia by 23 carriers, only one is operated by just Aeroflot and Transaero, and that is OVB-VKO. This means the merger does not change the competitive landscape on a route by route basis. While the combined entity may be a stronger competitor, no new monopolies are being created. The only routes which are among the top 25 operated by both carriers are DME-LED and LED-VKO and both have alternative air services provided by one or more of Siberia Airlines, Ural Airlines and UT Air.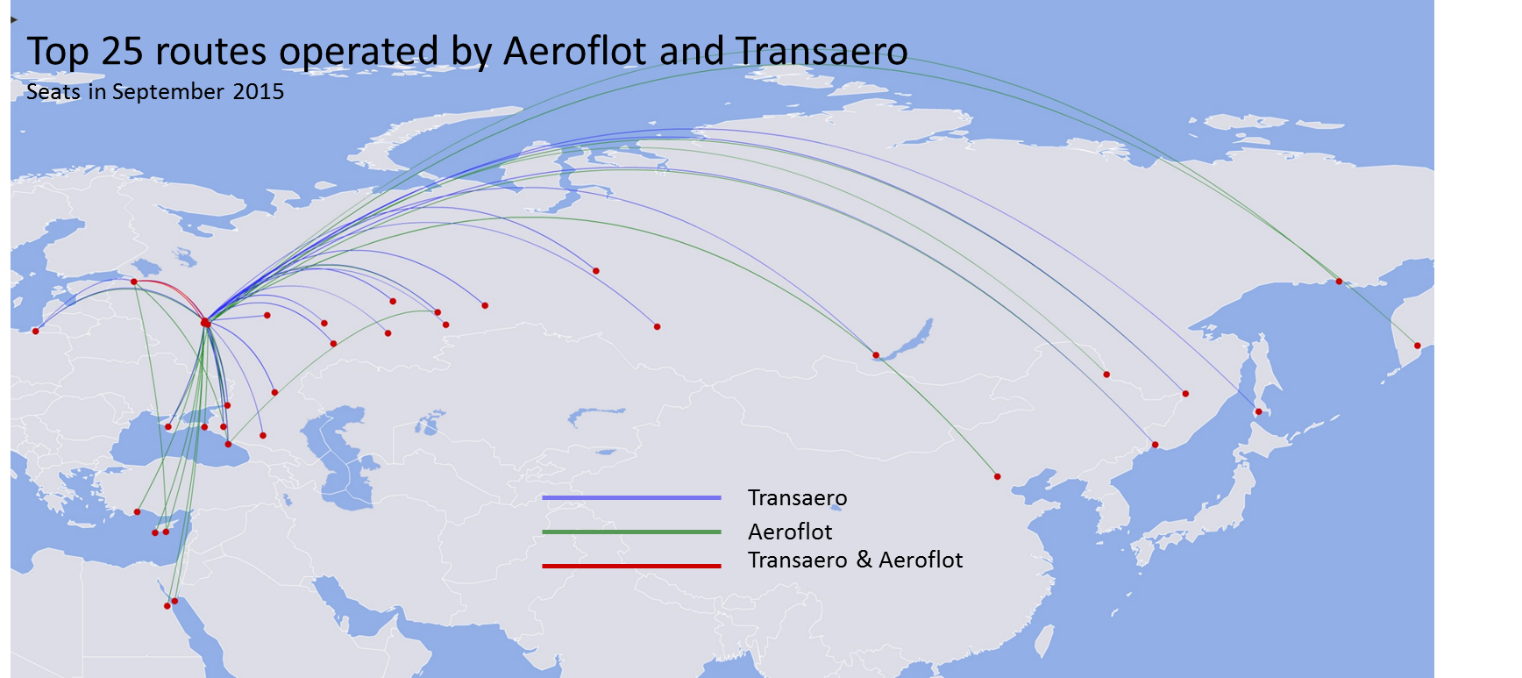 The same scenario is played out internationally. 101 airlines operate 671 routes to and from Russia but Aeroflot and Transaero only compete head to head, with no other competitors, on two.
So, while the merger is clearly much needed as a rescue plan for Transaero, Aeroflot appears to have much to gain for its network.
If you enjoyed this, you may also like to read: