Airline catering plays a pivotal role in the aviation supply chain, ensuring that passengers are provided with in-flight meals and that airports worldwide are well-stocked with catering supplies. It is an indispensable aspect of the aviation industry that requires meticulous resource management.
During the busiest months, the demand on airline catering is significant, placing immense pressure on suppliers to deliver exceptional service. To meet this demand, companies like gategroup - the leading airline catering and retail-on-board supplier - engage in a daily preparation process that encompasses a multitude of complex operations.
John Grant (Chief Analyst at OAG) speaks to Dave Ingram, Senior Project Manager at gategroup to discuss how they manage an intricate operation and the challenges they often face. Tune in now...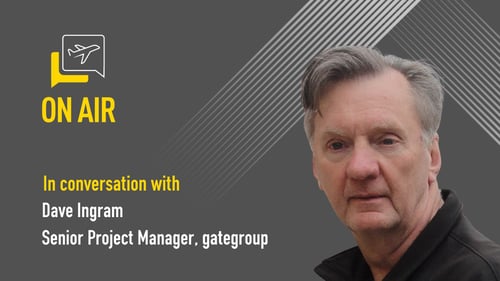 You can also listen here: Apple Podcasts, Spotify, Google, Stitcher, Tune In
Or search for OAG On Air on your preferred podcast provider! 🎧