WHY SHARE YOUR FLIGHT STATUS WITH OAG?
Partnering with OAG to manage your flight status distribution and quality is simple, easy and highly beneficial to your customers and is free of charge.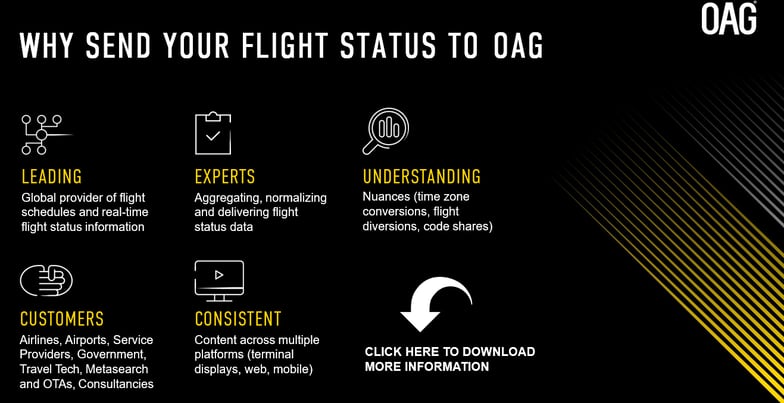 For a quick insight as to our how you can share your flight status with OAG from a technical perspective, download our guide below.
OUR PROCESS
The majority of flight status data we handle comes direct from airlines. However, for those airlines who are not sending us data directly we also get feeds directly from airports and government bodies. The data is then put through a variety of stringent quality checks.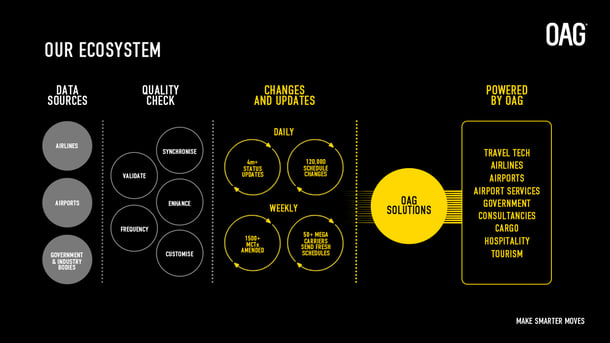 The quality control process resolves issues combined with our detailed understanding of status complexities to ensure airlines have the most accurate
real-time flight status out in the marketplace.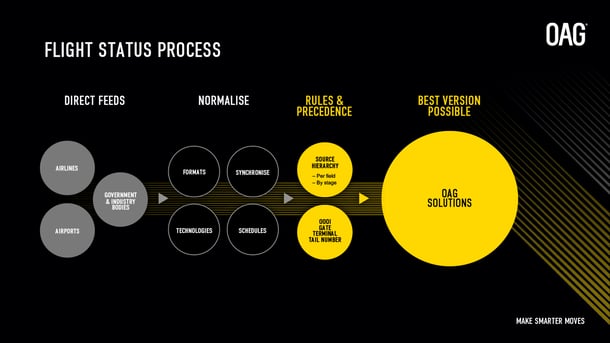 TECHNICAL INFO
Transportation Methods:
It is easy to integrate your data with us. We accept a variety of formats via different transport methods. Examples of some transmission methods are:
Please download our Quick Guide to Sharing Flight Status for further details
Formats:
We do support all different types of formats available - from industry standard to a proprietary one. Even though it is easier to integrate standard formats, our development team is ready to find a way to digest your data.
OTP - WE ENHANCE REPUTATIONS
Sending your flight status data to OAG will ensure that you can qualify for free inclusion in:-
1) OAG's Punctuality League
The industry's most comprehensive annual ranking of on-time performance (OTP) for the world's airlines and airports.
Our database must have flight status data for at least 80% of all scheduled flights operated by an airline to be included in the annual ranking.
View the OAG Punctuality League for 2020.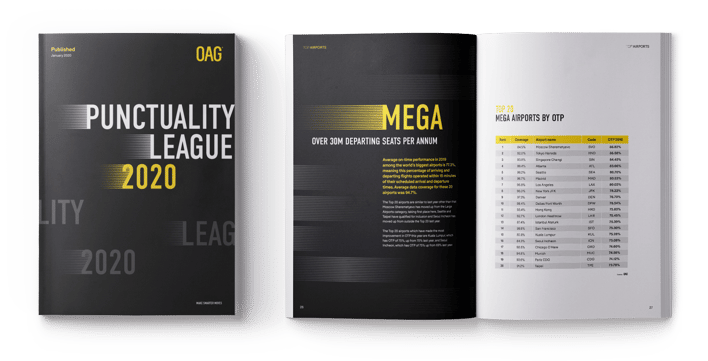 2) Monthly OTP Rankings
Ensure your airline can be included in the global rankings for on-time performance for airlines and airports. See the latest monthly reports here
3) OTP Stars
OTP Stars is a globally recognized benchmark and official badge, giving your passengers confidence and your team recognition. Awarded annually in June - see the latest OTP Star listing here
Airlines and airports must have a minimum of 1500 operations per month. OAG must process flight status information for no less than 80% of scheduled flights in a 12-month period.
*Data must be available for each month.