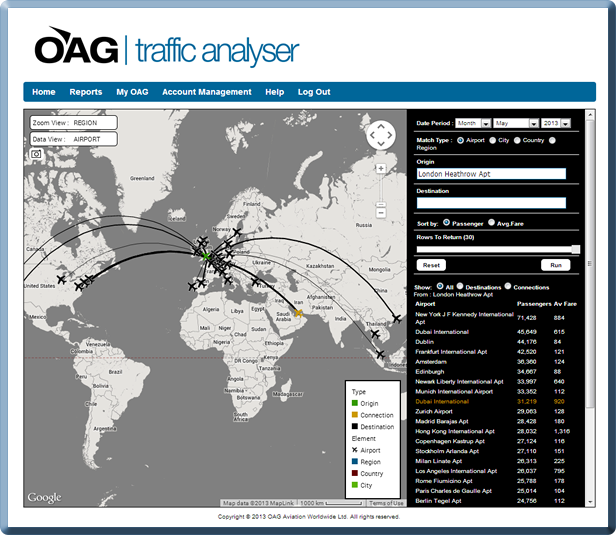 Beta testing was completed in August and we are pleased to announce that Traffic Analyser is now live! We have already received some great feedback from customers which we plan to integrate in to future releases to improve the product further.
The big reveal of the new Traffic Analyser module was at World Routes Las Vegas at the start of October, where we completed over 80 demos of the tool and really kicked-off the effort to get the product into the hands of our customers.

Not only did we launch at World Routes, but we also announced our first two signed deals for the new module, which is a great testament to the product and all the effort that has been put into Traffic Analyser!

The market reaction to the launch has been positive and customers are really enjoying being able to quickly access global traffic data, understand passenger traffic flows all with the confidence of the quality data provided by OAG.

With Traffic Analyser being the 4th module in the Analyser Suite following Schedules Analyser, Connections Analyser and Mapper it is a great addition, allowing our customers to have a single one-stop-shop for their aviation analysis needs through an easy-to-use interface.

There is already an update planned for release in the next couple of weeks to improve Traffic Analyser, and there will be further enhancements which will add new functionality based on customer feedback so far.

We are also hard at work on the next module to be added to the OAG Analyser platform - stay tuned!

If you have any questions, or want to know more about Traffic Analyser, or the other OAG Analysis modules please contact us.