---
What Lies Ahead?
Travel Technology Trends and Companies to Watch out for in the 2020s
From the air to the ground, the travel industry continues to be disrupted – and evolve – with a myriad of innovations.
So, it is no surprise that there has been a significant surge in innovation in the travel industry over this decade. New technologies have transformed the market and access to data has been democratized, thus resulting in various entrepreneurial ideas transforming into rather tangible solutions. But what will these various innovations mean for the future of travel? And which companies could dominate the trendlines over the next decade?
In this spotlight, we look at and summarize the various trends and startups to keep an eye out for in the 2020s.
Supersonic Jets Make a Comeback

The OAG Award for Innovation winner in 2019, Exosonic is an airline manufacturer startup. It is prototyping a Mach 1.8 60-seater supersonic passenger aircraft, which can fly at supersonic speeds overland and overwater with a muted sonic boom. Exosonic's aircraft can cater to 50-70 passengers traveling across with 5,000 nautical miles. Subject to routes and passenger demand, Exosonic estimates an average one-way ticket price of $1,500-3,500. Its notable competitors include Aerion (Boeing-funded) and Boom.
AI's Many Avatars
It is the sign of our times that today's travelers unknowingly or unconsciously engage and book their travel with the help of artificial intelligence (AI)-tailored bots. These bots are at a stage wherein they can manage travelers' queries and also assist them with tactical information sourced from an extensive knowledge database. AI is also increasingly important in context such as smart travel, identifying the needs and preferences of travelers, etc.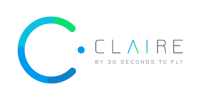 Claire is an A.I.-chatbot-based booking engine solution for TMCs. Claire suggests personalized itineraries and travel options to the agent and in the absence of the human agent, it can also chat with travelers across a variety of platforms. From the backend, an agent can also review the customer conversation, key extracted parameters, and enhance their recommendations through A.I.-suggested itineraries.

Mystifly is a renowned global airfare marketplace. Its MyFareBox OnePoint solution is extensively used by a host of travel companies to procure the lowest airfares. As the airline market has gotten crowded, fares and rules get complex, Mystifly has turned its attention to the post-booking experience.
Airline cancelations and changes are the biggest pain points for travelers and retailers alike. Through machine learning (ML) of historical airfares and rules, Mystifly announced OnePoint C2, an automated air ticket changes and cancellations solutions for distributors. The solution is aimed to reduce human intervention, reconciliation time, errors, and bring transparency to what has otherwise been a gray area.
Smart Data
Was Big Data a hype? Far from it. The technology has matured with various use cases, and startups are harnessing the capabilities by tremendous amounts of data, which includes flight itineraries, shopping behavior, accommodations preferences, spending habits, and much more. By plugging this data into machine learning frameworks and creating neural networks, travel companies can provide a personalized user experience, strive for cheaper customer acquisition, and focus on increasing traveler loyalty.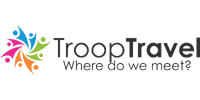 TroopTravel is among startups that harnesses big data to optimize meetings and events planning. It recommends destinations to corporates based on varied data points such as travel costs, ease of travel, travel time, meal caps, security, visa requirements, carbon footprint, company travel policy, etc. By using big data extensively, TroopTravel allows event managers to make informed decisions when planning and booking for corporate group travels, meetings, and events. The underlying technology helps large corporations to identify cost savings, reduce the time for planning, and increase accountability.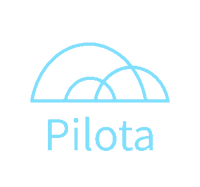 Pilota, a New York-based startup, is also using machine learning to predict the risk of flight disruption. According to Pilota, 20-30% of all business trips is changed in some way. Flight disruption in the form of delays or cancelation, in particular, is among the primary reasons for this change. By building an AI under-writing engine for air travel disruption, Pilota also has plans for a broader application scope, including for multi-modal transportation such as rails and cars.
NDC Enablers and New-Gen Retailers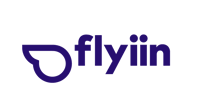 Flyiin is a German air distribution technology startup. Its Air Travel API is built on IATA's NDC framework, aimed to deliver personalized search experiences and products to flyers. As IATA's 202020 – 20% of the NDC leaderboard airlines' sales to come via the NDC pipes by 2020 – deadline looms, it is encouraging an entirely new breed of sellers to explore non-GDS distribution channels and infrastructure.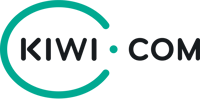 Kiwi.com is a global flight OTA which popularized virtual interlining, i.e., connecting multiple non-codeshare flights in a single passenger itinerary. With more than 3 billion search requests on a monthly basis, Kiwi.com is now aiming to evolve into a one-stop solution for all transportation needs. Traditionally, the multi-transport experience is broken. Different industry segments operate on different standards and infrastructure, and travelers often get a broken search and booking experience. Through Kiwi.com's Virtual Global Supercarrier, it aims to unify the various passenger transportation options including flights, buses, trains, taxis, two-wheelers, etc. in a seamless travel discovery and booking experience.

Pack Up + Go is a startup that plans 3-day getaways around the United States. The catch? The destination is a surprise until the day of departure. This strategy allows Pack Up + Go to position itself as a hassle-free travel agent, taking the onus of hours of travel planning and booking solely on them. The destination surprise element has delivered several viral social media shares for the startup.
Smartphone-First Economy
From tacky phones to seamless 4G-connected smartphones, consumer tech has grown by leaps and bounds. Millions of travelers are now armed with smartphones, which boasts an array of sensors, camera, gyroscope. This hardware is widely being capitalized by travel companies to deliver a personalized touch to travelers. Further, travelers are feverishly indulging with digital media, social networks and messaging platforms while traveling, leading to a significant opportunity for travel startups to offer solutions straight to their palm.

Timeshifter is amongst such startups. Timeshifter is a jet lag-focussed app developed with scientists based on circadian neuroscience. Although its usage is pervasive among astronauts and elite athletes, the app is now being rolled out to travelers, who can create their own personalized plans to counter jet lag. Timeshifter is taking a B2B2C approach to target travelers; it claims to be working with more than 17 airlines to deliver its solution of overcoming jet lag to travelers.

Established in 2016, SnapTravel offers hotel deals exclusively over SMS, Facebook Messenger, WhatsApp, and Alexa. This distinct – and rather niche – approach towards distribution is akin to HotelTonight, which focused overwhelmingly on the app-only experience in its early days. SnapTravel utilizes advanced Natural Language Processing (NLP), Machine Learning (ML) technology to deliver personalization in messaging and claims over 1 million room nights booked. Their focus on technology is profound: 94% of purchases were fulfilled without any human intervention due to NLP and ML technologies.
Baggage Storage and Handling
Baggage handling is a significant aspect of the traveler journey. Airports and transportation companies, including airlines, invest billions of dollars in infrastructure and logistics to enable safe movement and storage of baggage. Air transit aside, there are still various pockets of opportunity for travel startups to deliver a professional experience of baggage handling and storage in-destination.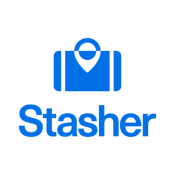 Stasher is a luggage storage network connecting travelers with hotels and stores in various neighborhood. Stasher's premise is built upon keeping the luggage safe while travelers enjoy the remainder of their time in a city. Stasher charges roughly $5 per stored item for up to 24 hours and operates in 250 cities worldwide.

Nannybag is a similar collaborative network that allows travelers to store their luggage in partner shops and hotels around the world. Nannybag shares 50:50 revenue with local businesses and has serviced 250,000 customers in 250 cities, and more than 4,000 locations.
SaaS Delivers
Three online travel agency (OTAs) groups currently dominate the global online travel market. In order to break through the mold and survive, startups need to find their niche, addressing specific aspects of the travel lifecycle.
The foreign exchange market is an over-the-counter (OTC) market, where trading is executed directly between two parties without the involvement of an exchange. However, dealing with foreign exchange while traveling comes with multiple hassles. Finding an authentic and trustworthy foreign exchange vendor, dealing with numerous hidden charges, and unclear exchange rates, to name a few.

Enter Fly Money, a global aggregator of travel money solutions. Rather than travelers paying high fees through currency exchange transactions either at banks or cash withdrawals from ATMs, Fly Money enables travelers to pre-order and receive their foreign exchange at airports. Fly Money is targeting a US$260 billion market by providing a plug & play solution, enabled primarily via a B2B strategy of partnering with airlines and OTAs.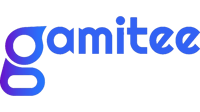 In the age of e-commerce, gross merchandise value and transaction volumes are regarded as a key benchmark. On the flip side, a major pain point that is seldom discussed is card abandonment. According to studies, more than 55% of US travelers abandoned an online purchase because of some friction or hassle in the booking process. Gamitee's enables travelers to plan their trips in a collaborative manner, keeping the travel brand in front and center of that experience. Through one line of code, Gamitee allows travelers to share, discuss and converge on the travel brands' website to complete bookings.

InsurTech is a fast-emerging category, and its application within the travel industry is immense. As the travel industry evolves, the traditional travel insurance offerings, which includes long claim processes, complicated and unclear terms, and conditions, often appear to be not keeping up with the times and travelers' expectations. This is where Setoo delivers an insurance and protection as a service platform, aimed at travel distributors. The SaaS platform address the travelers' real concerns with regard to specific travel segments – e.g., adverse weather affecting ski holidays, sea conditions disrupting cruise holidays, event and concert cancelations, etc. Setoo hands the power to create customizable insurance products in the hands of the distributors, often otherwise overlooked by suppliers or core organizers.
In conclusion, the pace of technology evolution has a resounding impact on the various aspects researching travel and its distribution. Moreover, merchandising is now under the spotlight, as all supply-chain stakeholders desire to sell more than their core products. These changes may seem overwhelming compared to what we have witnessed over the last four decades, but the underlying innovations are primarily aimed to bring transparency in distribution processes, improving technology frameworks and architecture, and ultimately creating a seamless travel experience