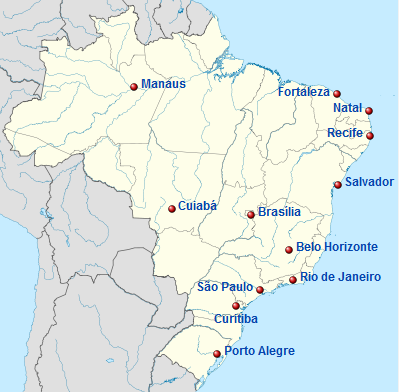 The FIFA World Cup is just a few months away, and with the decision not to base the group stages in geographical clusters but in 12 cities across the country, the logistics are challenging. Some fans will have to travel 1,500 miles or more between games. We take a look at Brazil's domestic air market, and assess the seat capacity on offer in March 2014.
How close to the World Cup requirement is it and what are the challenges given the expected influx of visitors to Brazil in June and July?
Will Brazil's carriers find themselves offside this summer?