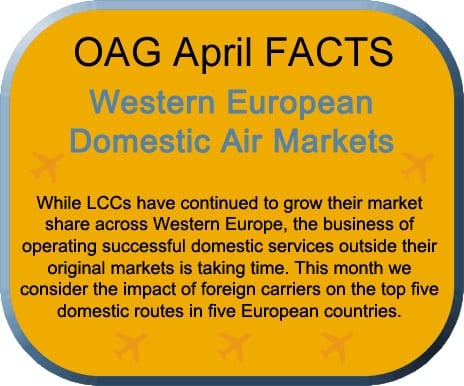 This month we take a look at some of Western Europe's key domestic routes. Specifically we consider the impact that low cost carriers (LCCs) are having on these routes.
Are the full service carriers (FSCs), what we used to call national airlines or flag carriers, in retreat or have they been able to defend these markets?
While LCCs have continued to grow their market share across Europe, the business of operating successful domestic services outside their original markets is taking time. We consider the impact of foreign carriers on the top five domestic routes in each of five European countries.
See the complete OAG April FACTS infographic and download the full written report here