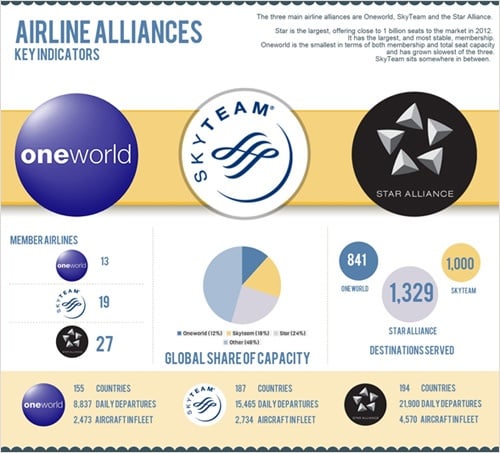 The first chapter in a series of Insight reports from OAG covering topical industry issues.
A new era for global airline alliances?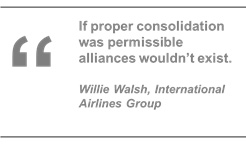 When the Star Alliance formed back in 1997 it marked a new era in airline strategy. Airlines with global ambitions sought to form alliances which would give them access to larger networks, provide economies of scale and the opportunity for coordinated marketing, while circumventing the rules preventing international airline mergers and takeovers.
Today, we are in the midst of a new spate of airline strategic activity, some of which appears to undermine the existing alliance model. Once committed alliance members are becoming increasingly promiscuous.
Qantas, a founder member of Oneworld, announced a partnership with unaligned Emirates, abandoning its 17-year revenue and cost sharing pact with fellow Oneworld member British Airways.
Etihad Airways, another unaligned Middle East carrier, bought a 29% stake in German Oneworld carrier Air Berlin, and is pressing the German carrier to work with another of its own partners, SkyTeam's Air France/KLM.
The admittance of Qatar Airways into Oneworld in 2014 could create further instability within the alliance.
The examples above are responses to the rapid rise of the hub carriers in the Middle East and reflect an 'if you can't beat them, join them' approach, replacing fervent competition with partnerships which provide access to key growth markets – at least for some of the big global alliances.
Oneworld, in particular, now has a plethora of competing interests among its members but has always been a 'looser' federation of airlines than the somewhat stricter groupings which are the Star Alliance and, to a lesser extent, SkyTeam.
Although the airline alliances continue to grow and add new members, are these new partnerships a sign that the model is breaking down? CAPA – Centre for Aviation, in its recent paper 'Radial Alliances and Virtual Airlines: Reshaping the Partnership Model in a New World', provided valuable insights into what might be occurring, suggesting that some carriers are looking to develop a more 'ego-centric' model based on bilateral agreements between carriers which serve specific geographic and market goals.
In essence, the new airline partnerships prioritise network flow and benefit above all else, and certainly over the economies of scale and common branding which were explicit among the goals that the global alliances set out to achieve.
In this analysis we trace the history of the main global airline alliances and provide a comprehensive view as to where they are today, where their geographic strengths are and where they have gaps in their global coverage. In so doing we debate the different strands of strategic thinking that have guided them until now and identify how those strategies may be changing.
Evolution of global airline alliances
Hot on the heels of the formation of the Star Alliance in 1997, Oneworld was launched in 1999 and SkyTeam in 2000. Each has grown in terms of membership, share of global capacity and the reach of their networks since then. Despite similarities there are some striking differences between them.
The Star Alliance is by far the biggest alliance with 27 member airlines serving 193 countries and offering nearly 1 billion seats to the market in 2012. Star has almost double the number of aircraft at their disposal than either Oneworld or SkyTeam and has 24% of all airline seats worldwide. Star has 15 more member airlines than Oneworld and 7 more than SkyTeam and with the addition of US Airways in 2004, Air China in 2007 and Continental in 2009, Star increased the overall alliance capacity by between 8-12%. Star operates with a greater level of integration from its members than the other alliances and has gone furthest in creating a common brand.
EVOLUTION OF SEATS BY ALLIANCE 2002 - 2012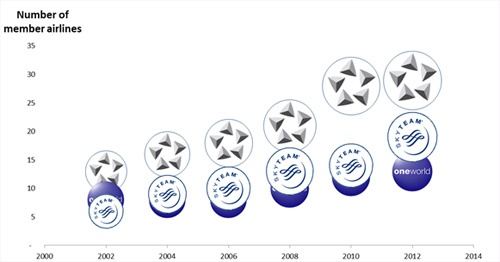 Source: OAG
Since their early beginnings, all three alliances have grown in size and membership. Oneworld has seen the slowest growth of the three main alliances in the last decade, with just 1% growth per annum, compared to around 8% each year for the other two. In the last 5 years, Oneworld has actually seen capacity decrease marginally by (an average of) 0.3% over the last five years whilst SkyTeam has grown by 6% per annum and Star by 10%.
Of all the alliances, Oneworld is remarkable in that the majority of capacity remains with the original founding members: Japan Airlines (JAL) is the only large airline to have joined since 2002; S7 (which joined in 2010) being the next largest at around a fifth of the size of JAL. However, Oneworld has fallen behind its rivals in the past few years. The alliance has had to contend with the failure of Mexicana in 2010 and of Malev in 2012, as well as the bankruptcies of both American Airlines and Japan Airlines. The recent demise of member-elect Kingfisher and the restructuring of Iberia have also impacted the alliance's desire to grow and move forward.
SkyTeam has had a more turbulent membership than Oneworld with 15 airlines leaving the alliance over the past 10 years, compared to seven leaving Oneworld. Despite this, SkyTeam today has more airline members than Oneworld, serves more countries and has a larger share of global capacity and the SkyTeam alliance has more than doubled seat capacity since 2002.
Global reach of the big 3
The composition of each of the three global alliances means that each has near global reach, but there are also gaps in each of their networks.
Star is strongest in North America, but weaker in the Middle East, while Oneworld is particularly strong in Oceania and SkyTeam has strength in Asia Pacific.
The sheer depth of the route lines above reflects the competitive position with the market share providing the hard facts.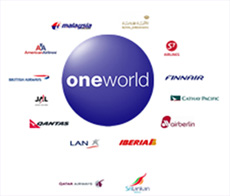 Oneworld today may appear a somewhat disparate collection of airlines in need of some strategic direction. From the outside looking in, Etihad's stake in Oneworld carrier Air Berlin, Air China's stake in Oneworld carrier Cathay Pacific, Emirates' new partnership with Oneworld carrier Qantas, and the competitive impact on Oneworld carrier Royal Jordanian from new member Qatar Airways all serve to muddy the waters for the alliance.
In terms of network reach, Oneworld is well connected on the transatlantic market and in Europe and Japan, but has a number of gaps, with China and South America of particular note. While the arrival of the LATAM Airlines Group (following the merger of LAN and TAM), Malaysia Airlines and SriLankan Airlines may be a sign of strategic direction taking shape, the alliance is still somewhat disparate and establishing better coverage in China remains a challenge. Oneworld is also the only one of the three major alliances with no African member.
With Malaysia, SriLankan and Qatar Airways joining Oneworld in 2013/14, and the merged entity LATAM also now confirmed, Oneworld may be well positioned to return to stronger growth and build a greater presence in the rapidly and continually growing economies of South America and Asia. Indeed, on the basis of current capacities, these new members will increase Oneworld's total seat capacity by 25% (ahead of any market consolidation).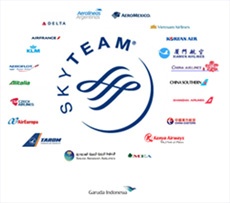 Back in 2010, on its 10th anniversary, SkyTeam identified where the priorities would be in terms of network gaps. These were Latin America, India, South East Asia and the wider Asia Pacific region. Most of the SkyTeam members to have joined the alliance since then clearly fit this strategy. Vietnam Airlines joined later that year and Garuda joined in 2012, providing much improved access across South East Asia. The remit to improve the network across the wider Asia Pacific region has been partially addressed through SkyTeam's continually improving presence in China and the addition of China Airlines in September 2011. However, SkyTeam has no members from Japan or Australasia.
Following their recent joint venture with Delta there is a possibility that Virgin Atlantic may join SkyTeam. Aside from the strategic value of access to London Heathrow, it is not clear what benefit this would bring to SkyTeam.
Finally, in Africa, Kenya Airways is a member of SkyTeam, giving extensive – but not comprehensive – networking across the Continent.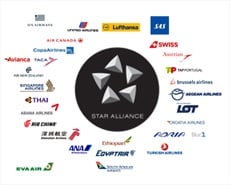 Although Star Alliance is the dominant alliance by sheer number of members and global seat capacity, there are still some significant gaps in their network coverage. Most notably, they lack a Middle East partner in the way that Oneworld and SkyTeam do, and Lufthansa in particular has been vocal about the need for greater 'control' on market access.
Arguably, Turkish Airlines could fill the 'Middle East' role for Star as Istanbul has the potential to offer customers travelling between Europe and Asia Pacific a similar level of connectivity to that which carriers operating from the Middle East region do. With the new mega airport planned for the Istanbul market due to be operational in 2017, Turkish Airlines' intentions are very clear.
Four Star carriers – ANA, Asiana, Turkish and US – currently codeshare with Qatar Airways, a member-elect of Oneworld, providing the airlines, if not the Star alliance, with a degree of Middle East connectivity. Whether these codeshares will continue once Qatar joins Oneworld in 2014 remains to be seen.
Star is also facing a network gap at London Heathrow. When Lufthansa sold unprofitable BMI to IAG, British Airways' parent company, IAG (and by association Oneworld) gained the BMI slots at Heathrow. Star would certainly benefit from finding new partners that can provide short haul network capacity at Heathrow and has courted Aer Lingus, amongst others, to this end. However the 'others' pool is certainly very shallow! This becomes all the more important with the renovation of T2 at Heathrow, which is designated to become the Heathrow home of Star Alliance airlines when the terminal re-opens in 2014 with an initial annual capacity of 20 million.
In North America, the merger of Continental Airlines with United has strengthened Star's network to the detriment of SkyTeam, which Continental had joined in 2004 but left when it joined Star.
Star has the strongest presence in Africa having brought several of the continent's biggest airlines into its family through South African Airways, Egyptair and Ethiopian. More than any other alliance it has depth and breadth of network in Africa, which means it is well placed now for the air traffic growth that could yet occur given the relatively strong economic growth in Africa.