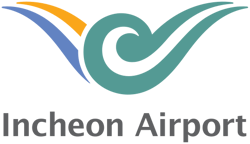 MACAU USES OAG'S ANALYTICS PLATFORM TO ANALYZE AVIATION TRENDS
Incheon airport relies on OAG's analytics platform to track its performance and monitor connectivity for travelers.
Incheon International Airport is one of the busiest airports in the world, ranked in the Top 20 worldwide for scheduled capacity, and the team there are working hard to ensure the airport is a successful hub operation. For the team behind the success, OAG Analyser has been the 'go to' platform providing the insight and analysis to support strong air service business.
Rapid responses facilitate business decision making to drive growth
Route development is critical to Incheon's position as a major hub in the region, and making the right decisions has enabled the airport to grow significantly. The last five years have seen capacity grow by 9% each year on average and the airport now has a massive 75 scheduled airline operators. Incheon uses OAG's full analytical suite including the Schedules, Traffic and Connections modules to deliver the best quality insight for its markets.
Challenge
As the airport continues to grow, Vin Kim, a Senior Manager in air service development is very aware of the speed with which information is required internally. With over 50 people from across the airport business using the tool, from airline marketing and cargo marketing, to the hub strategy team and the Research Centre, it's vital that staff can engage quickly and easily with whatever tool is used to extract the data as and when it is required.
Solution
One of the most valuable features of OAG Analyser for the route development team at Incheon is the ability to create imaginary 'what-if scenario' routes through the Connections module – or 'Phantom Flights' as they are referred to in the tool - and see how they enhance connectivity at the airport. It enables them to see how well a new operation would connect to existing services and they can run scenarios with departure and arrival times to work out which options provide the best connectivity. All of this can be used to strengthen their business cases to airlines.
What the team value about OAG Analyser is that airlines respect OAG and see the data as credible. This makes the case that the team make more convincing. There's never a hint of mis-trust or suspicion about the analysis and so OAG will always be an essential part of each project to win a new route or airline.
Ease of access
Vin Kim and his team at Incheon use data every day and being able to 'grab and go' when data is needed is critical. The team find OAG Analyser to be user-friendly and take value from the rapid responses in place, as it facilitates better business decision making. When the team need further support or find something they don't understand, they can contact OAG directly. Response times are very fast and this reflects the great working relationship and communication between various parts of OAG.
OAG has the most flexible frequency delivery capability in the market. Its fast and easy to use data solutions and APIs ensure flexible integration and enable technology providers to manage and control their own supply of air travel data – which maximizes efficiency, saves money and creates an unrivalled competitive advantage. OAG's schedules and flight status data solutions have become the number one choice for technology providers, travel management companies and innovators.