NEW LOOK DOT ANALYSER
DOT Analyser is the final module of the Analyser suite to be given the new Next Generation Analyser look and feel. As part of this development we have also created the product to be more user friendly and we have made the pre-calculated Network and Financial ratio's in Form 41 more visible.
New features of DOT Analyser include:
Easily view all possible input parameters
Report selections automatically appearing on screen
Tree structure for dimensions and metrics to easily choose required fields
Combined T100 Domestic and International data to easily analyse both
New 'Data Overview' button to see when the data has been updated
Addition of Job Bin functionality to run multiple reports at the same time
Pre-calculated Network and Financial Ratios in Form 41, for example:

Revenues per Block Hour
Revenues per Flight Hour
Costs per Mile
Costs per ASM
Costs per Departure and more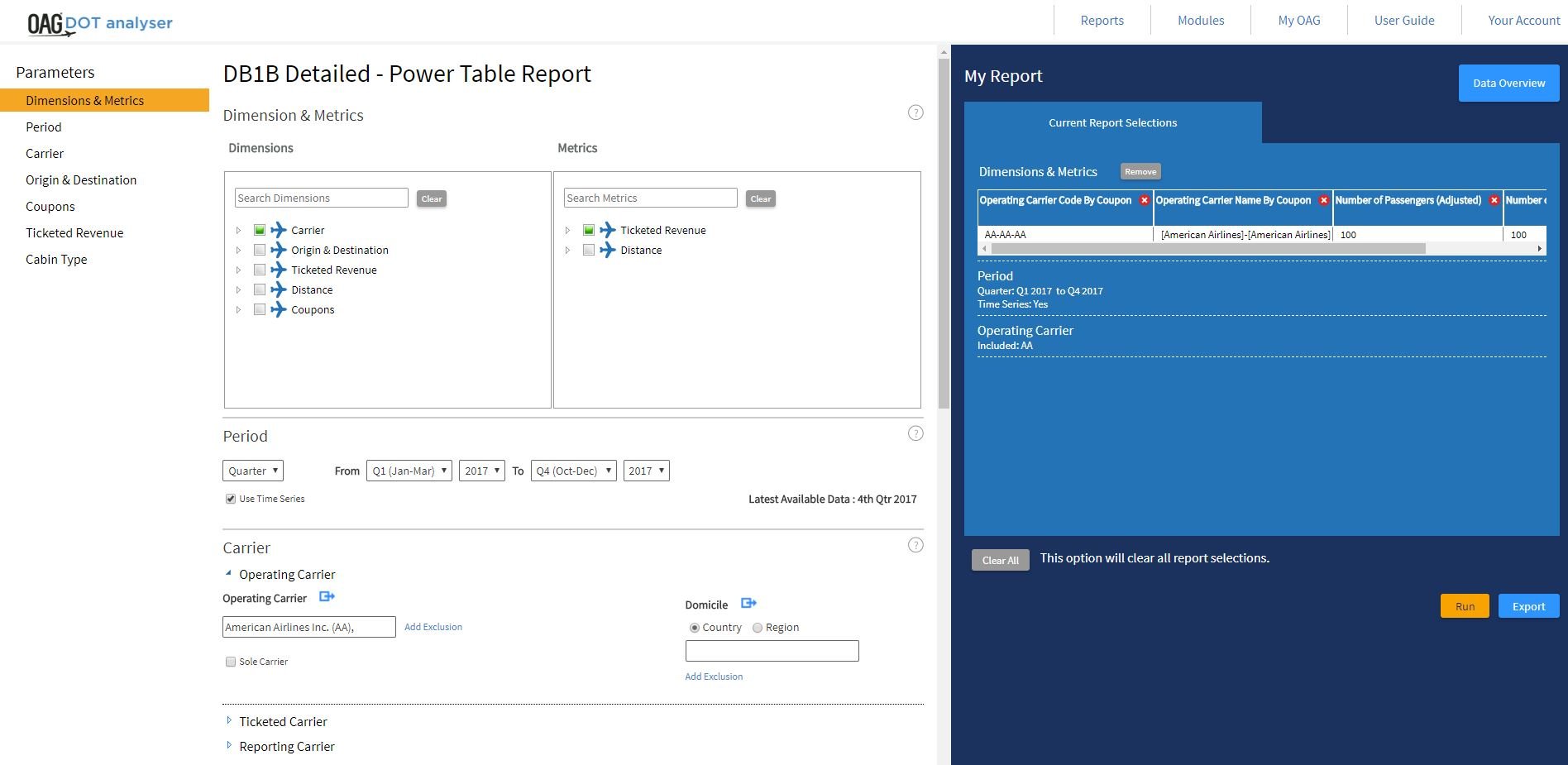 Figure 1 - New DB1B Report Page
New Dimensions and Metrics
In the new DOT Analyser we have made using dimensions and metrics easier by putting them into a tree format. We have also included a search box to easily search for the dimension or metric required.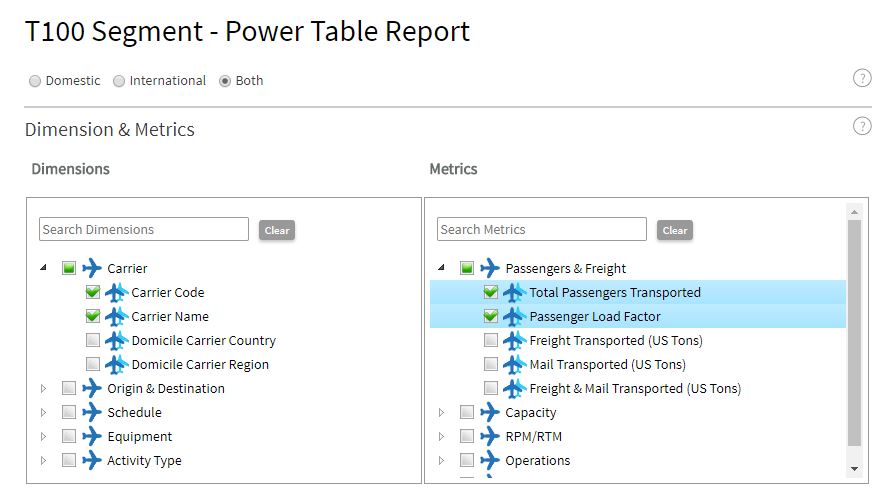 Figure 2 - Example of new Dimensions and Metrics in all DOT reports
Release Notes: Analyser 2.5 - 30th May 2018